Apple part of 'Project Connected Home over IP' group to simplify home automation connectivity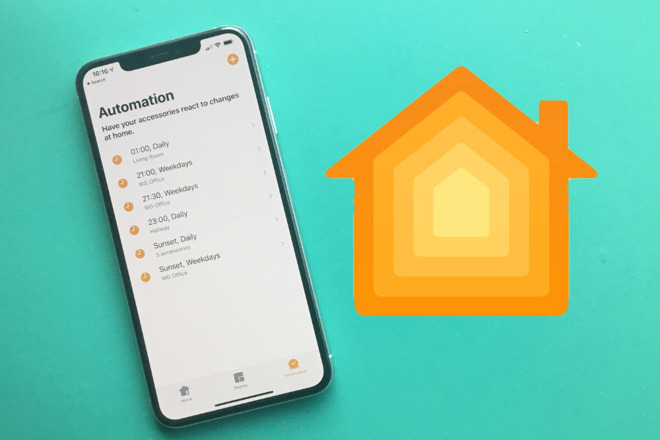 Amazon, Apple, Google, and the Zigbee Alliance are forming a new working group that plans to develop a new smart home networking standard.
Apple says that Project Connected Home over IP is "built around a shared belief that smart home devices should be secure, reliable, and seamless to use." The project's stated goals are to enable communication across smart home devices, mobile apps, and cloud services and to define a specific set of IP-based networking technologies for device certification.
The industry working group will take an open-source approach for the development and implementation of a new, unified connectivity protocol. The member companies expect that the joint approach to developing the technology will accelerate the development of the protocol, and deliver benefits to manufacturers and consumers faster.
It does not appear that the protocol will supplant HomeKit, or other vendors' proprietary solutions. Apple says that "the planned protocol will complement existing technologies, and working group members encourage device manufacturers to continue innovating using technologies available today."
Zigbee Alliance board member companies such as IKEA, Legrand, NXP Semiconductors, Resideo, Samsung SmartThings, Schneider Electric, Signify (formerly Philips Lighting), Silicon Labs, Somfy, and Wulian are in the partnership, and will all contribute to the project.
The goal of the first specification release will be Wi-Fi, up to and including 802.11ax (aka Wi-Fi 6), that is 802.11a/b/g/n/ac/ax; Thread over 802.15.4-2006 at 2.4 GHz; and IP implementations for Bluetooth Low Energy, versions 4.1, 4.2, and 5.0 for the network and physical wireless protocols. Future development is expected in regard to Ethernet and cellular technologies.
The group says that there is no specific focus intended for any company, and members may implement the technologies as they like. The Project Connected Home over IP groups as a whole says that some companies might focus their product offerings on the protocol over Wi-Fi/Ethernet, while others might target the protocol over Thread or BLE, and still others might support a combination.
The Project aims to improve the consumer experience of trying to use smart home products that aren't compatible with each other. We believe that the protocol has the potential to be widely adopted across home systems and assistants such as Google Assistant, Amazon Alexa, Apple's Siri, and others.
If the Working Group succeeds with this goal, customers can be confident that their device of choice will work in their home and that they will be able to set up and control it with their preferred system.
The Project intends to start with components of market-tested technologies, modified as needed. The Working Group has a goal to release a draft specification and a preliminary reference open source implementation in late 2020.