Everything new coming to CarPlay with iOS 14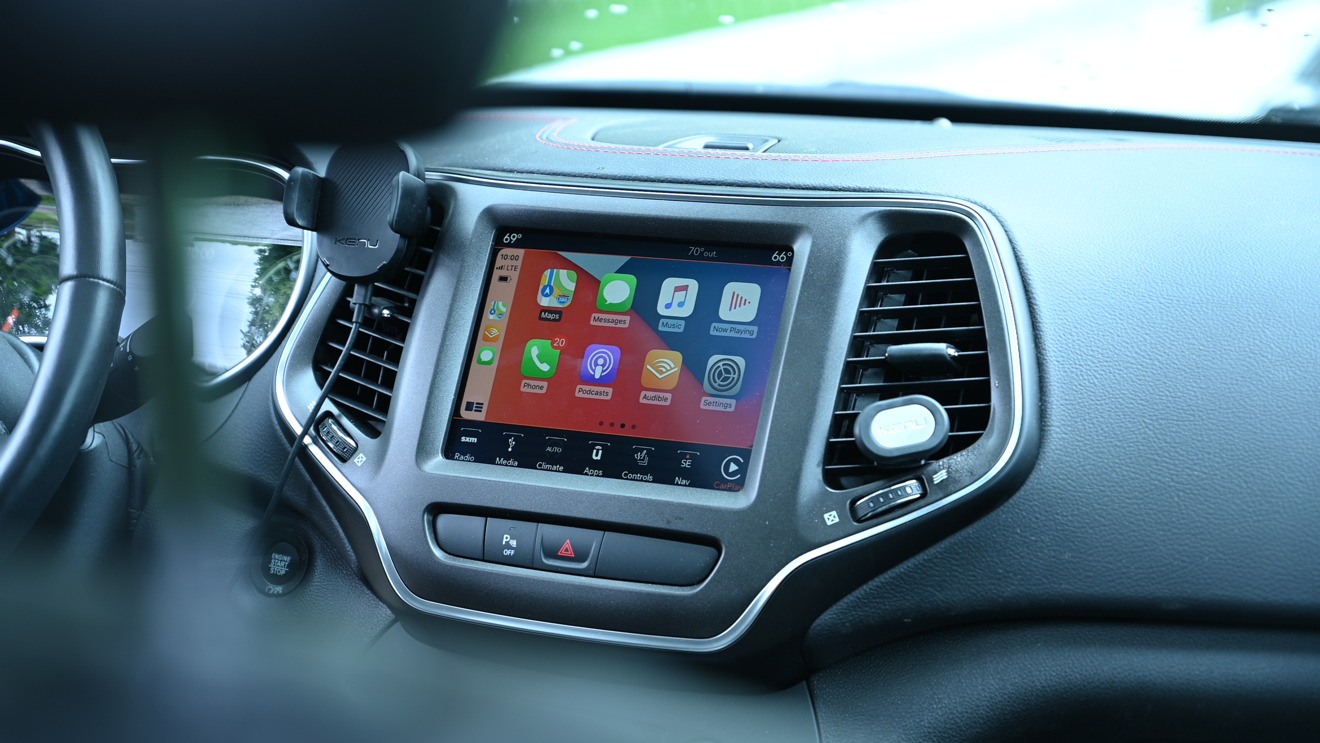 CarPlay in iOS 14 is bringing a wide variety of changes to vehicles, all through a simple update to their phones. We break down exactly what is coming to users with iOS 14 and how it will impact their daily commutes and road trips.
New with CarPlay
Initially, Apple touted a simple change coming to CarPlay, but will be noticeable right away. That is a quintet of new backgrounds. Rather than be stuck with the stark white or dreary black backgrounds Apple offered before, users have five new colorful options to choose from.
In iOS 13, Apple brought a Settings app to the CarPlay interface to make adjustments easier, such as turning on Do Not Disturb While Driving or the automatic mode switching. That is also where you will find the five new wallpapers that look similar to the stock iOS 14 ones. These wallpapers are also dynamic and adjust light to dark based on the time of day, if dark and light mode switching is enabled.
New app types are also coming to iOS 14 CarPlay. EV charging, parking, and quick food ordering are all coming to CarPlay through apps added by developers. We could see a charging station app that shows you the latest EV charger for your vehicle nearby, an app to order pizza on the way to the restaurant, or an app that highlights all the open parking within range.
More with iOS 14
CarPlay gets benefits from the iOS 14 update as a whole, too. So while these aren't CarPlay exclusive features, CarPlay users will certainly benefit from them.
Take Maps for example. Maps was given a big overhaul as part of iOS 14 and CarPlay will see those represented in the vehicle. When using Maps, users will now be alerted to red light or speed traffic cameras as they are driving.
When navigating, users in electric vehicles will have navigation routes shown that have EV charging stations. Maps will know what EV you have so it will only show compatible chargers along your route. Taking this into account should alleviate any range stress you may have during a new trip.
In areas that are highly congested and that may have restrictions — such as Paris — these restricted zones will be noted and routed around.
Then there is Siri. Siri has an updated appearance when summoning via CarPlay, mimicking the new appearance on iPhone. It looks sleeker and more defined as it pops up in the middle of the display.
Siri has new tricks as well. Siri can now send voice messages. Just like in the Messages app, if you ask Siri to send a voice message, a new UI will appear asking you what you want to say. Siri will record your message before sending it on its way. At which point your recipient will hear you speak your message.
In tandem with Maps, Siri can send your ETA as well. You could send your ETA prior from the Maps app, but now Siri can do so for you. At the same time, Siri reminds you of the privacy repercussions such as sharing your iCloud email with the recipient of your ETA. Once shared, you can view that in Maps and stop sharing when you want.
CarKey is coming
Apple also took time during WWDC to announce CarKey. Carkey is a new way to lock, unlock, and start your car via your iPhone.
As it was demoed, users can tap their iPhone against the door handle to lock or unlock the vehicle, then once inside, they can place their phone in the wireless charger and press the ignition button to start the vehicle.
Keys can be shared as well, including short temporary restricted access or full access through Messages.
Apple has packed iOS 14, iPadOS 14, macOS 11 Big Sur, tvOS 14, and watchOS 7 with many new features so stay tuned to AppleInsider for all of our other content surrounding Apple's latest updates.