Facebook starts rollout of Dark Mode for iOS, iPadOS apps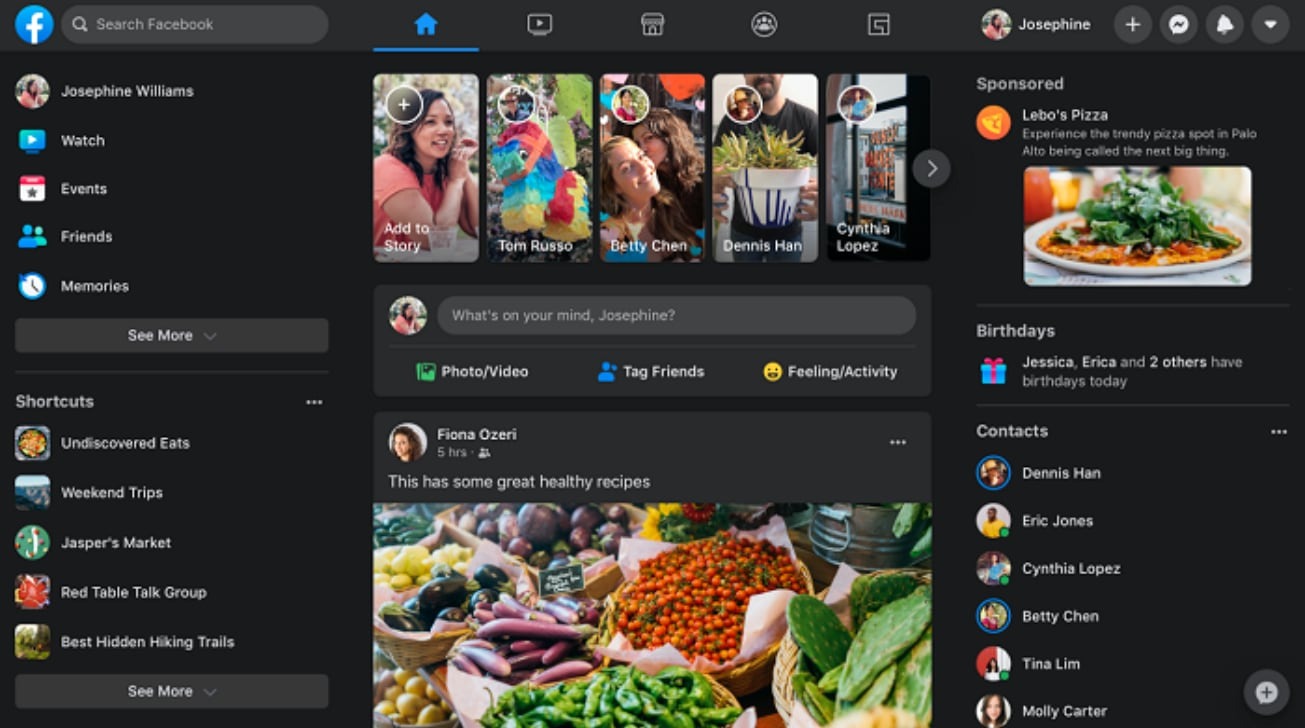 Facebook is slowly rolling out an update for its iOS app enabling Dark Mode, bringing the social network's main app in line with supporting the iOS and iPadOS feature as its other messaging services.
Facebook has been slow to introduce support for Dark Mode to all of its apps, but it has made some progress since its introduction in iOS 13, with Facebook Lite, WhatsApp, Instagram, and Facebook Messenger apps for iOS and iPadOS all working with the iOS feature. While the main Facebook app has lagged behind with offering a Dark Mode to users, that is finally being addressed.
After the discovery by some users of the feature's availability, Facebook confirmed to SocialMediaToday on Friday that it is officially out, but it is only usable by "a small percentage of users globally right now." It seems that Facebook is slowly rolling the feature out, as it customarily does over several weeks, to ensure it continues to work without any major issues as more people gain access.
Once active on a user's account, Dark Mode can be configured from the main menu, under a section within Settings & Privacy called "Dark Mode." Within that menu, users can select to enable or disable the dark appearance, or to have it match iOS' appearance, including automatically changing for sunrises and sunsets.
This is not the only way users can browse Facebook via Dark Mode. Account holders have access to a similar setting on the browser-based version, for manually selecting the dark or light appearance. It has also been in testing on Android, with a small sampling of users having the color-changing facility in test releases since the start of 2020.