Apple TV+ lands 'Emancipation' in record-breaking deal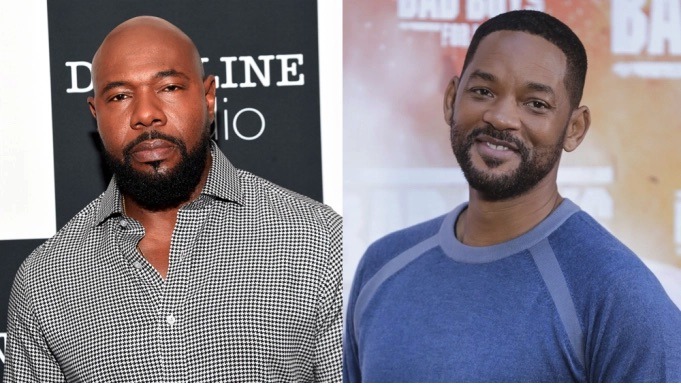 Apple has acquired the rights to Will Smith movie "Emancipation" in what is described as the largest film festival acquisition deal in the industry's history.
The Cupertino tech giant reportedly spent around $100 million net to acquire world rights to "Emancipation," an action-thriller about a slave on the run during the Civil War, for Apple TV+. Apple Studios will produce the film.
"Emancipation" will star Will Smith as Peter, a runaway slave who is forced to "outwit cold-blooded hunters and the unforgiving swamps of Louisiana on a tortuous journey North where he joined the Union Army." The film, directed by Antoine Fuqua and based on a script by William N. Collage, is based on a true story.
The feature will be produced by Smith, alongside James Lassiter and Jon Mone, through Westbrook Studios. Joey McFarland and Todd Black will also produce. Along with directing the project, Fuqua will executive produce under the Fuqua Films banner with Cliff Roberts.
Apple snagged the film package in a competitive environment, and there are reports of seven bidders when the package was brought to market in late June as the Virtual Cannes festival's signature film.
Bidding surged past $75 million as the buyers were whittled down to Apple and Warner Bros, according to Deadline. The iPhone maker won out, and although there isn't a hard number, the bid is said to be upwards of $100 million.
Reportedly, the intention is said to begin production on "Emancipation" sometime in 2021. The film will open in theaters before being released on Apple TV+.
"Emancipation" is only the latest film that Apple has acquired in recent months. In June, Apple also secured rights to Israel-Iranian spy thriller "Tehran" and Julianne Moore con artist film "Sharper."
The company also acquired the rights to Tom Hanks-led WWII film "Greyhound" in May. It's slated to debut on Apple TV+ on July 10.