Developers reveal the good and bad of WWDC 2020 going online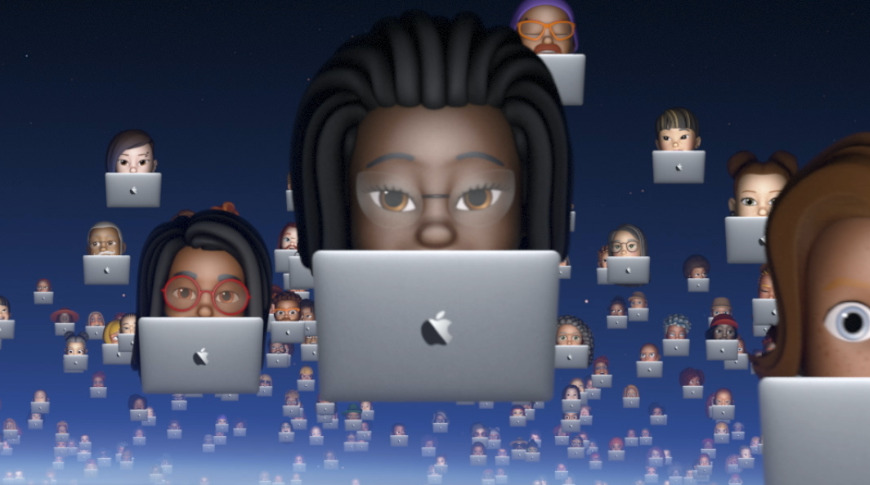 WWDC is more than a flash two-hour keynote, it's an entire week of developer sessions. We asked developers worldwide what they thought of the new online format.
Apple may have been forced to move WWDC 2020 online because of the coronavirus, and it may have produced an exceptional keynote, but ultimately this event is for developers. And it's the developers who can really judge whether the new format worked.
AppleInsider talked to developers across the world, and across a range from old hands to newer firms, plus Mac- and iOS-centric ones. We asked them chiefly about whether the week's crucial developer sessions worked in their new online form. But we also asked opinions about everything from the technology announced to whether the lack of WWDC's usual social aspects was any concern.
Some developers did want to talk off the record, but most did not, and in fact every single one had much to praise about WWDC 2020. They had concerns, they had criticisms as well as compliments, but they also raised issues of the unexpected benefits of going online.
Less cost, less stress
"As indie developers, it can be hard to justify the expense of going to WWDC," said Brad West, one of the developers of publishing app Vellum. "In fact, we've only attended WWDC in person when we were working for a larger company that paid for the ticket. So overall, it was nice to see a conference designed for remote viewers, rather than for those who are fortunate enough to attend in person."
Setapp's Pavlo Haidamak also liked how the online conference was organized from the start. This year, the window for labs session registration was longer (about half a day) and therefore the whole process was stress-free for me."
"I didn't have to get up extremely early and then not get into the lab as it happened at WWDC before," continues Haidamak. "Everyone who applied managed to get into the sessions, and this is great."
AppleInsider has pointed out before that moving the conference online meant that it was simultaneously the worst- and best-attended WWDC ever. With no theater to sit people in, though, so many more developers could attend that Apple had to contend with far higher volumes of questions.
"Despite the fact that there were clearly more people this year than offline, Apple engineers coped with the load and there were no problems with getting into the labs," says MacPaw's Vladimir Dudchak. "I had two questions on internationalization and on accessibility, and I got into both the labs that I applied for."
Developer sessions
While the keynote is the part everyone knows, the true value of WWDC each year is in the week-long programme of developer sessions. Apple engineers present new information at them, and there's also the ability for one-to-one discussions as developers work to apply the latest developments to their apps.
"I was very pleased with the WWDC20 sessions," says Greg Scown of Smile Software, makers of TextExpander and PDFpen. "I didn't have firsthand experience of the online labs, but one of our staff did, and it went very well - at least as well as one could expect of the in-person labs and without the crowd and lines."
"I'm happy with the amount of detail we received and the attention from the lab we did get was great," he continues.
MacPaw's Serhiy Buchnev says that the sessions were as revamped as the keynote, and that they worked as well. "While Apple always recorded and shared the developers' sessions online, the video quality is much higher this year. You can definitely feel the difference in production, plus some videos are short in length and tied to the topic rather than a session format, and this is extremely convenient."
"I think the best change was the addition of smaller, more focused talks," says Vellum's West. "I watched a 6-minute talk that was exactly what I needed for a project, and I can't see how a talk like that could happen at a live conference."
One perhaps unexpected bonus was that because they were all on video, the sessions were freed from being on a schedule. "We liked that we're able to watch the sessions in the order we like, and when we liked," 1Password's Kevin Hayes told us.
"With in-person WWDC, while it's great to be there with colleagues and friends, and see the sessions in person, sometimes the sessions conflicted with each other, so we had to wait to watch some of them the next day, or later in the evening," he continued.
Working with Apple engineers
Not everyone was happy with how the new sessions worked, though. CleanMyMac product manager, Dmytro Melnyk, says that the format worked against the kind of personal contact you usually get. "I did get my questions answered but didn't get the attention desired. The Apple engineer had their camera off and that was demotivating."
"At an offline event, when you meet in person you're sure they are focused on you and your project," continues Melnyk, "while with the camera off, you're not quite sure what is going on there."
However, there was another difference that was more universally seen as an improvement. The new format encouraged developers to submit questions ahead of sessions, and reportedly this led to better answers.
"I got my question about the AppStore guidelines answered clearly and with a recommendation for further actions," said MacPaw's Pavlo Haidamak. "Last year at WWDC, I had a similar question but received a referral to another specialist who eventually wasn't able to provide a clear answer."
"Therefore, in our case, the lack of live contact did not prevent us from getting an answer, plus we had enough time to prepare properly for the lab which was a challenge at WWDC previously," continued Haidamak.
WWDC's social side
Every developer we spoke with - every one of them - brought up how strikingly different an online WWDC has to be because it lacks a social side. As with any conference, it's more about the working with your peers than it is downloading new information, and that's the one element that developers consistently lamented.
"The biggest loss, though, was the shared experience amongst developers," says Vellum's West. "As nice as it was to gain the flexibility of what to watch when, we did feel less of a sense of community from other developers watching the same content (at the same time)."
"When you're watching from home it becomes one of the routine tasks during the day unlike when you're at the event and can truly immerse in it," agreed CleanMyMac's Melnyk. "I made a plan each day to watch the sessions but then sometimes got distracted by work tasks or family matters."
West says that within Vellum they tried to arrange joint viewings "so that we could at least share our own reactions in real-time."
Similarly, 1Password's Hayes says their team got together. "We watched the Keynote and State of the union while conversing with each other," he said, "and we were able to have meetings to discuss the potential of new features and APIs with everyone on the same day."
"We did miss the in-person WWDC [though]," he continued. "One of the best parts is meeting up with old friends and colleagues, meeting Apple engineers and talking to them in person, and well, there is a social 'energy' of being together."
"That said, one of the best things this year, is that WWDC was on a level playing field with everyone," he said. "Not everyone is so fortunate to be able to attend, even within the team here at 1Password, so it was nice that everyone could experience it at the same time."
Smile's Scown says that now WWDC 2020 is over, "we're making an effort to schedule online meets with folks we would normally have had lunch or drinks with."
MacPaw's Serhiy Buchnev summed up the importance of the social side. "WWDC is not just about the developers' sessions but also about personal interaction and networking, as well as other events that are happening around," he said.
"You can catch up with fellow developers outside or at a local bar, or even meet someone like Guy Kawasaki in the bathroom," he continued. "This year, we definitely benefited from the video production quality but lost in communication with the community."
This year's announcements
It's one thing for Apple to make big announcements, and it's another when developers then get into the details. Of all the different opinions about specific new technology updates, though, the developers we spoke with were broadly very happy with what was revealed during the week.
"The care and attention Apple have paid to make sure Apple Silicon takes care of critical things that make macOS different to iOS was everywhere," says Dave Verwer, iOS developer and author of iOSDevWeekly.
"The introduction of Apple Silicon would have been the perfect opportunity to start reducing the capabilities of the Mac if that was their long term plan," he continued. "However, the fact that they have hypervisor support, and the fact that technologies like Docker got a mention in the keynote shows that this is a platform that they care deeply about keeping distinct from iOS."
"I am positively surprised how quickly SwiftUI evolved into a mature platform that is being used by Apple as well," said Gernot Poetsch, Founder of nxtbgthng. "This took a lot longer for the Swift programming language. And I expect this to enable a lot more developers to look past Apples iPhone and start adapting their apps to Apples other platforms, too."
Next year's WWDC
Across all the developers we spoke to, most were uncertain about what will happen next year — or quite what they want. There was enough that worked well in WWDC 2020 that they want that next time, yet enough that didn't that they would like to get back to the Steve Jobs Theater in 2021.
"I wouldn't be surprised if Apple and their engineering staff decide they prefer this format for next year," says Smile's Scown. "It allows a broader range of speakers because the engineers needn't do stage training, and there can be more than one take to produce the final result. Kudos to the speakers and the production team for a job very well done."
Vellum's West is more split. "When it's safe to attend a conference in person again, I hope Apple takes at least some of the conference back in front of a live audience, he says.
"For big announcements, it's fun to hear the reaction of a crowd, even when you're watching remotely," continued West. "But I also hope they keep some of these new options for individual sessions, maybe making the more specialized talks online only."
We may never know how much Apple had to spend on moving WWDC 2020 online, but for attendees, it was a strikingly cheaper way to attend.
"Overall, I miss the offline WWDC," says Melnyk. "I've been twice, and each time it was a great motivational event for me. It's cool that we saved a lot of money as a company, as it is always a big burden on the budget and pulls out your teammates from the work schedule for quite some time but I'd really want to go back to San Jose for WWDC."