Apple claims it isn't infringing USR patents with Apple Pay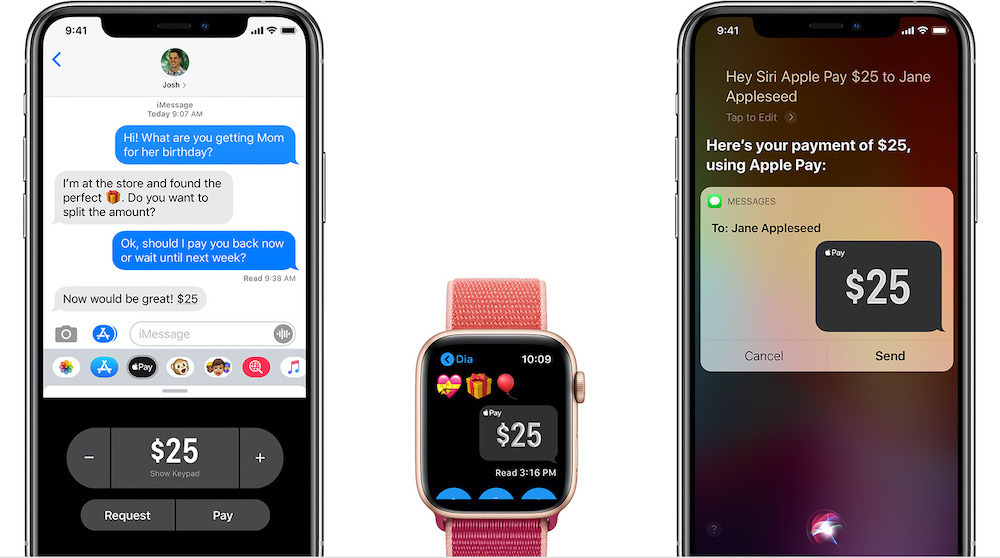 After failing to invalidate patents in a patent infringement lawsuit targeting Apple Pay, Apple is trying convince the court that it isn't infringing on the patents in question.
Apple and Visa are currently stuck in a lawsuit with Universal Secure Registry (USR), dating back to 2017, one that is slowly making its way through the US legal system. The lawsuit alleges Apple and Visa infringed patents owned by USR, concerning the use of e-wallets and authentication.
In May, an attempt by Apple to challenge and invalidate the patents via a review by the Patent Trial and Appeal Board ran aground. A US Court of Appeals for the Federal Circuit dismissed an appeal by Apple and Visa to overturn the pulled reviews by the PTAB, stating that PTAB institutional decisions are unable to be appealed in that way.
As a follow-up, Apple submitted a new filing to the US District Court for the District of Delaware on June 2, one for a Complaint for Declaratory Judgment of Noninfringement. In short, it is a filing where Apple claims it doesn't infringe the patents owned by USR.
The filing includes three counts, with each covering denials of specific clauses from three patents involved in the suit.
The first count, covering patent 9,947,000 for a "United Secure Registry" deals with authenticating users and performing a transaction with a one-time code. Apple claims it doesn't infringe on claim 22 of the patent, with Apple suggesting the infringement fails for not authenticating "the identity of the user," and Apple devices don't retrieve "account identifying information" associated with the user in response to receiving a "one-time code."
Count two, applying to patent 9,928,495, is similarly dismissed for failing to authenticate a specific "user" or accessing user identifying information, again from the use of a portion of a one-time code, under patent claim 8.
The third, for patent 10,163,103 and titled "Method and apparatus for secure access payment and identification," alleges Apple doesn't include a "first processor" programmed to both "authenticate a user of the first device based on secret information" and "generate the first wireless signal" as detailed in the first claim, among other reasons.
Generally, Apple's counts all express that items like an iPhone or iPad operate in ways that are different to the specific claims of the patents. By not functioning specifically to the methods outlined in those claims, Apple reasons it hasn't infringed those three patents at all.
In a prayer for relief, Apple wants a declaration that it has not and doesn't infringe on any of the three patents. There is also the suggestion that Apple could be awarded "reasonable attorneys' fees, expenses, and costs" if the case is deemed "exceptional," along with any other remedy or relief deemed by the court to be "just, proper, and equitable."
---