Quibi & Neeva seen as potential takeover targets for Apple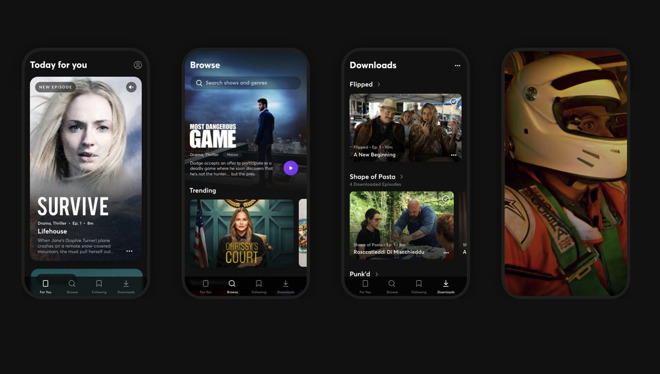 AppleInsider may earn an affiliate commission on purchases made through links on our site.
As the pandemic batters small businesses and startups, Apple may already be looking for new companies to add to its talent pool.
With the coronavirus pandemic continuing, many small companies and startups may soon be ready to sell off their companies to the highest bidder. We can expect to see companies like Apple, Microsoft, Google, and Amazon acquiring companies who have been hit particularly hard by the turbulent economic situation surrounding the pandemic.
It's difficult to tell what companies Apple is scouting, with most companies not announcing anything until the contracts are finalized. However, there is a wealth of small companies with big talent who may be willing to sell at the right price.
The Information's Amir Efrati sees Neeva, a subscription-based web search service, as a potential acquisition for Apple or another tech giant like Microsoft.
The CEO, Sridhar Ramaswamy, had spent 15 years at Google developing search advertising technologies. He hoped to create a search engine that could provide people with accurate results and didn't give preferential treatment to advertisers.
While the concept of a pay-to-use search engine may not be a concept everyone can back, the company is staffed by nearly a dozen former Google software engineers. By purchasing Neeva, Apple would have access to a wealth of talent for their own projects.
It isn't clear at present why Apple would do this. Google pays Apple billions of dollars per year for the privilege of being the default search engine for iPhone and iPad users.
Neeva isn't the only potential acquisition that The Information thinks Apple could make. Tom Dotan highlights Quibi, the short-format video streaming service launched in April, as a company Apple may be interested in.
Quibi is a mobile-oriented streaming video service offering short-form content to users in a bid to differentiate itself within a highly-crowded marketplace. Unfortunately, the service hasn't had the best retention rates. Last week, the company's three-month free trial period expired, and only 8% of subscribers chose to keep their subscription.
Quibi's founder, Jeffery Katzenberg, may try to cut his losses and sell the company. The Information is quick to point out that Katzenberg has a history with Apple — he used to work at DreamWorks where he frequently met with Eddy Cue.
Of course, the short form service lends itself to other buyers as well. Snap Inc, the makers of Snapchat, may find Quibi's younger audience in line with that of their own.
It is unknown whether Apple will purchase either of these companies, though the company could see a return on their investment if the price was right. Both Neeva and Quibi have a wealth of talent working in their ranks, and Apple may be looking to bolster its own.