The best mice and trackpads for iPad & iPad Pro, tested
By connecting a mouse to your iPad or iPad Pro, Apple's popular tablet becomes even more powerful and productive. We've tested a pile of mice and trackpads to see which ones perform the best, offer the most features, and have the best design.
The best mice for iPad
Apple's Magic Mouse 2
Apple's Magic Trackpad 2
Satechi M1 Bluetooth mouse
Logitech MX Master 3
Microsoft Arc mobile mouse
Logitech K830 Media keyboard and trackpad
Input lag is an important measurement of a mouse or trackpad and it is best to see how they perform for yourself by checking out our hands-on video.
Apple's Magic Mouse 2 and Magic Trackpad 2
Apple's own input devices are tops on our list. They earn the kudos, not just because they are Apple's, but because they truly perform the best on iPad for a number of reasons.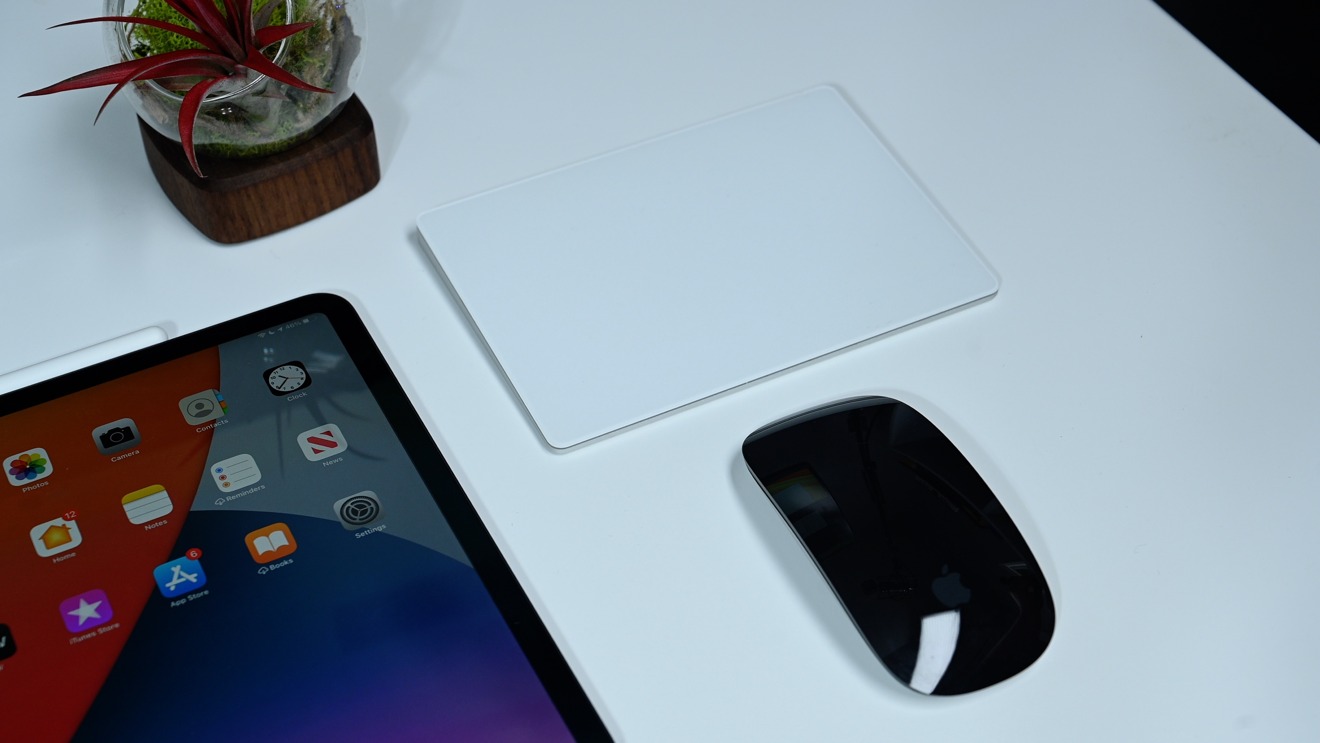 These two devices had the absolute least amount of lag when navigating through iPadOS, with input lag imperceptible in normal use. Magic Trackpad also has a vast array of multi-touch gestures that are supported such as jumping between apps, alternating between Slide Over apps, pinching to zoom in and out, or swiping back a page in Safari.
Satechi M1
As we continued to test various mice and trackpads, the best third-party Bluetooth mouse was the Satechi M1. This mouse had the least amount of lag amongst the lot.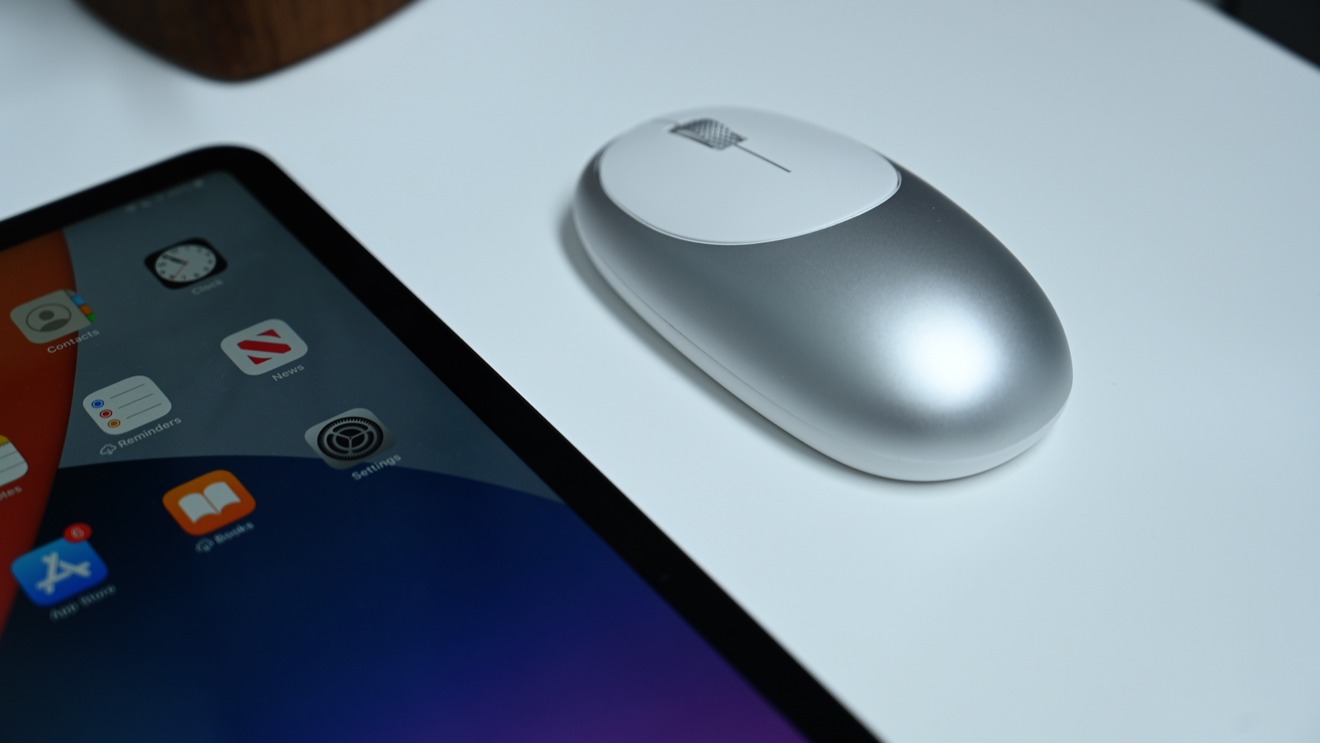 Not to mention, the M1 has a great design. It looks similar to Apple's previous mouse design that is a bit round and bulbous. The body is aluminum which matches Apple's aesthetic quite well.
Logitech MX Master 3
Recently, Logitech updated its Master line for Apple users, with the release of the MX Master 3 mouse as well as the MX Master Keys. We were quite impressed with both of them on the Mac, but they work well on iPad too.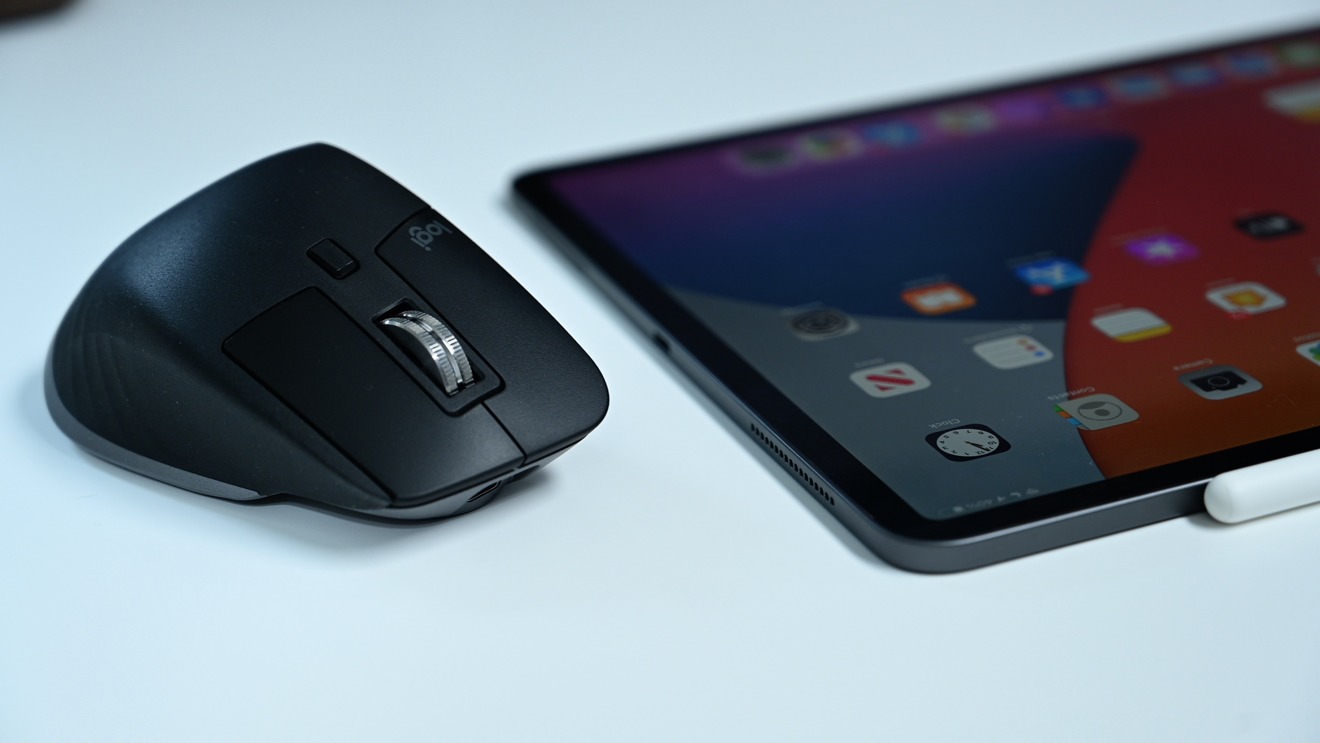 MX Master 3 does perform better on Mac than iPad, but only due to the huge array of special features that can be customized via its macOS utility. On iPad, not all of these features are present, such as the gesture-based thumb button.
Yet, it still is one of our favorites. The mouse has a great ergonomic shape that feels perfect in your hand as you use it for extended periods of time. The scroll wheel is metal and tactile and can alternate between free-spinning and notched thanks to an integrated magnet and a toggle button behind the wheel.
On iPad, it still has some additional functionality though. By depressing the button below the thumb you can jump to the previously used app. If you hold that button down, it opens the app switcher where you can choose which app to open.
This mouse does have some lag though, as you can see in our video above. It isn't dramatic, and it's workable — but it is noticeable.
Microsoft Arc
Apple's iPad is known as an incredibly powerful device while remaining exceedingly portable. It only makes sense then to pair it with an equally portable mouse.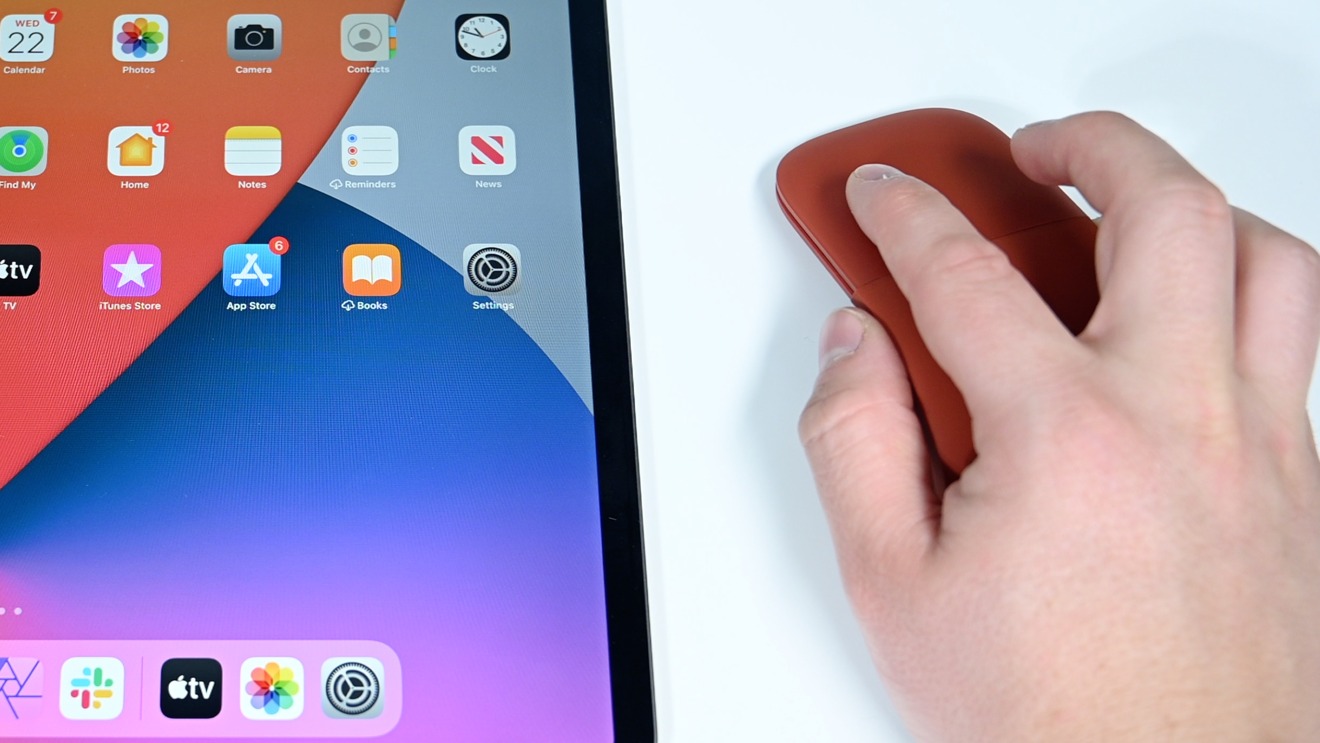 The Surface Arc Mouse starts off completely flat, but when bent, it clicks into shape as a subtle arc that fits into your hand. When it is flat, the mouse is off but when it is curved, it automatically turns on. It is delightful to use and comes in several colors.
It has a silicone body that is soft and comfortable with a plastic front that can click. It also scrolls via that touch surface similar to Apple's own Magic Mouse 2.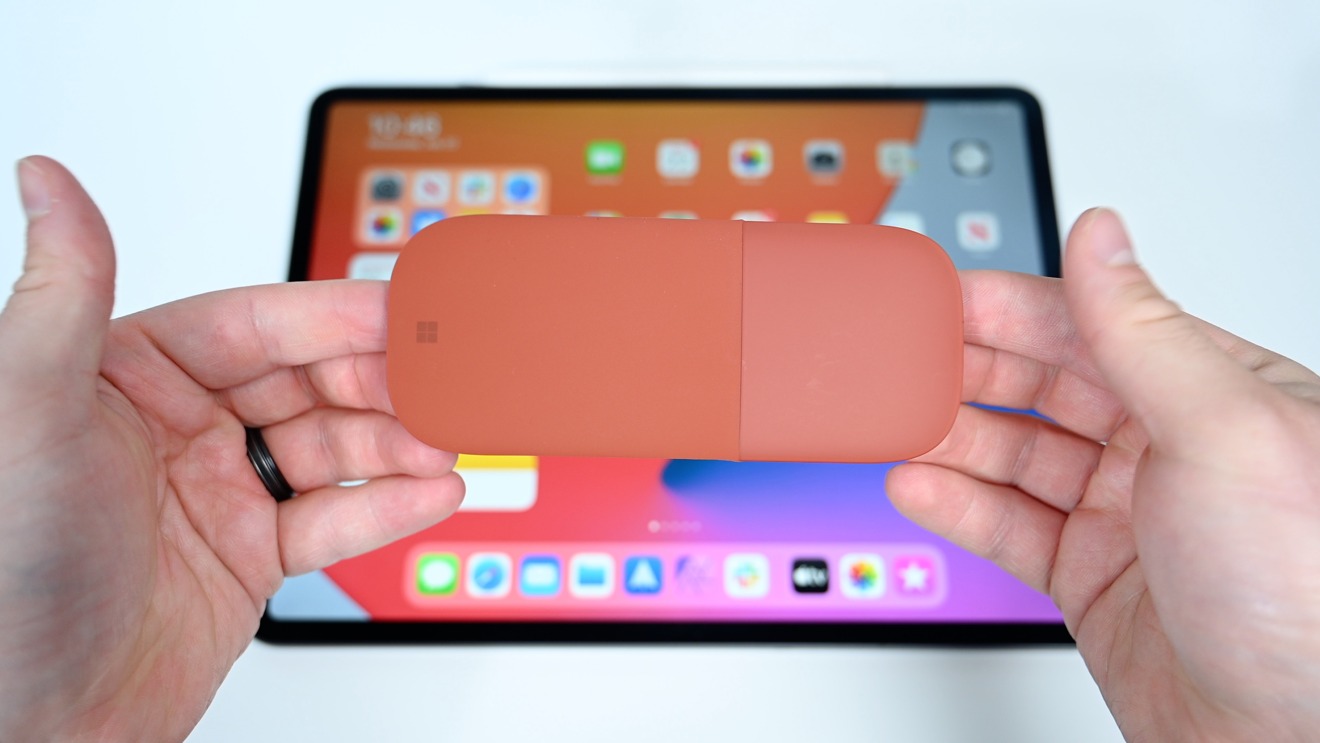 Like the Logitech MX Master 3, we did notice lag here as well. Notably, that lag manifested the most with over-scrolling and bounce-back. This isn't necessarily the fault of these different companies, because this doesn't manifest in macOS, but is an issue with iPadOS.
Logitech K830 Media
The Logitech K830 Media is unlike any of the other options on our list. It combines both a keyboard and a trackpad into a single device. It was typically designed to be used with set-top boxes or smart TVs or even a media center PC.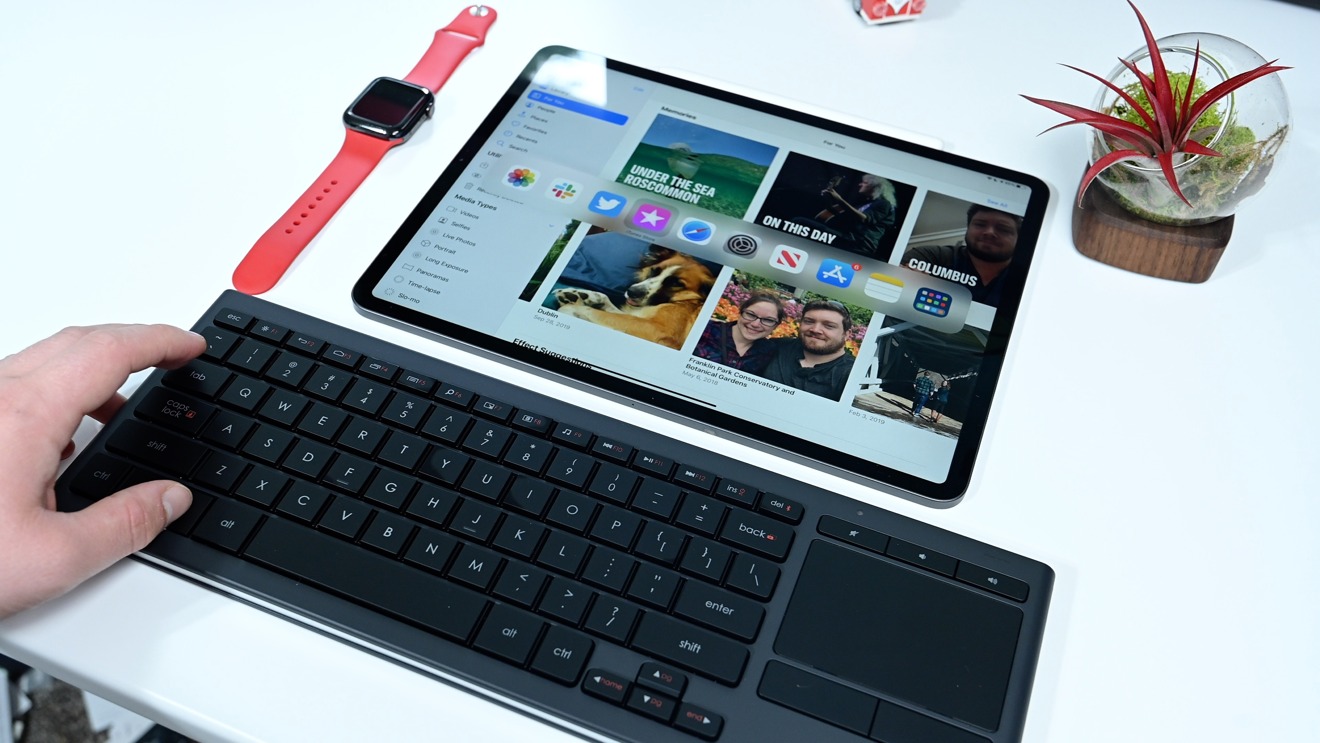 Because of that, it is clearly a Windows keyboard which means instead of a Command key it has the Windows logo and they are in a different layout. This isn't a dealbreaker and it still functions just like a Mac keyboard on iPad, just with different keys. The Windows key functions as the Command key so you can still use it for any shortcuts such as the app switcher, opening a new Safari tab, or opening universal search.
If you can overlook that issue, it becomes a tempting option since it is both a keyboard and trackpad in one.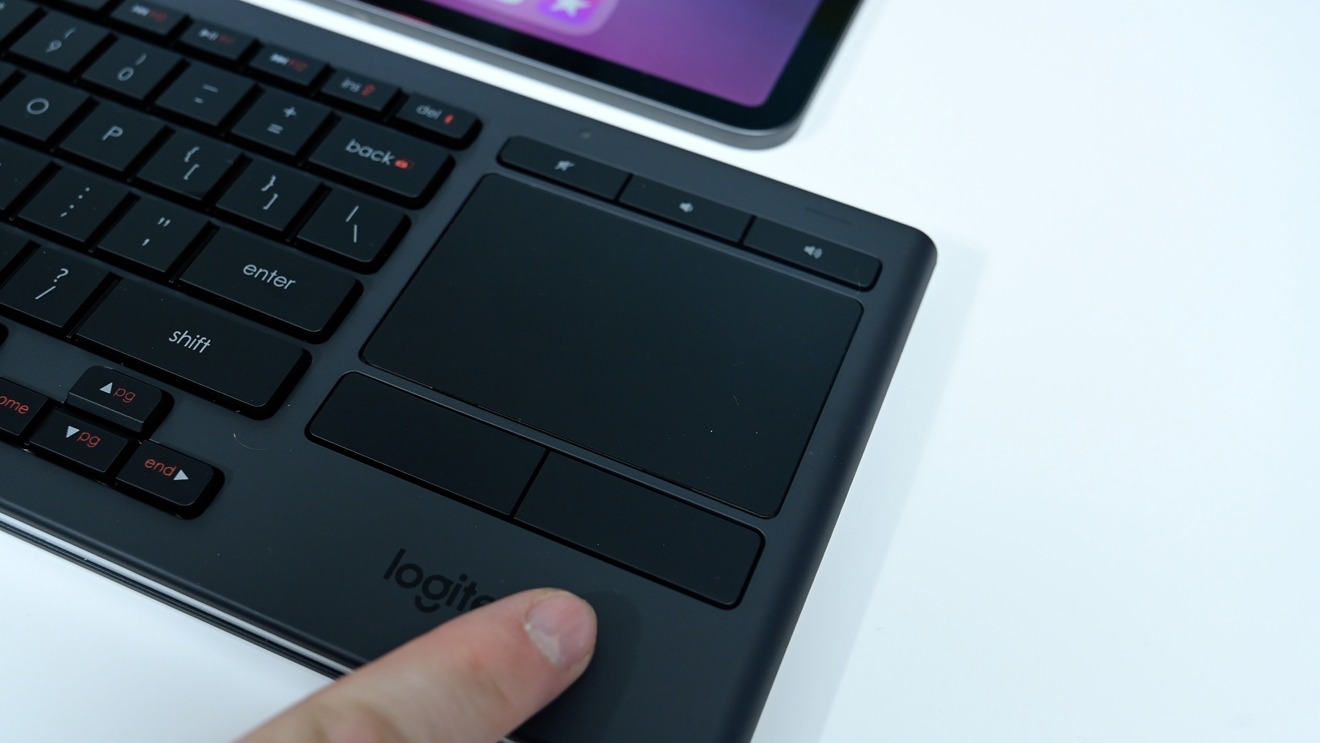 The trackpad works well in our testing and is particularly nice when the iPad is propped up by its case or on a stand. It too suffers from minor lag, but nothing bad enough for us to not recommend it.
Go be productive
All of these are excellent options for navigating and working with iPad or iPad Pro on iPadOS 13.4 or later. Clearly Apple has an edge but they aren't suitable for everybody.
Users also may be drawn to more tightly integrated solutions such as the Magic Keyboard, Logitech Combo Touch, or Brydge Pro+ which offer a bit of protection as well.
Whatever you choose, it is clear that iPad continues to be a great way to get work done.