Apple Q3 financial results will impress & 'iPhone 12 super cycle' coming, says Wedbush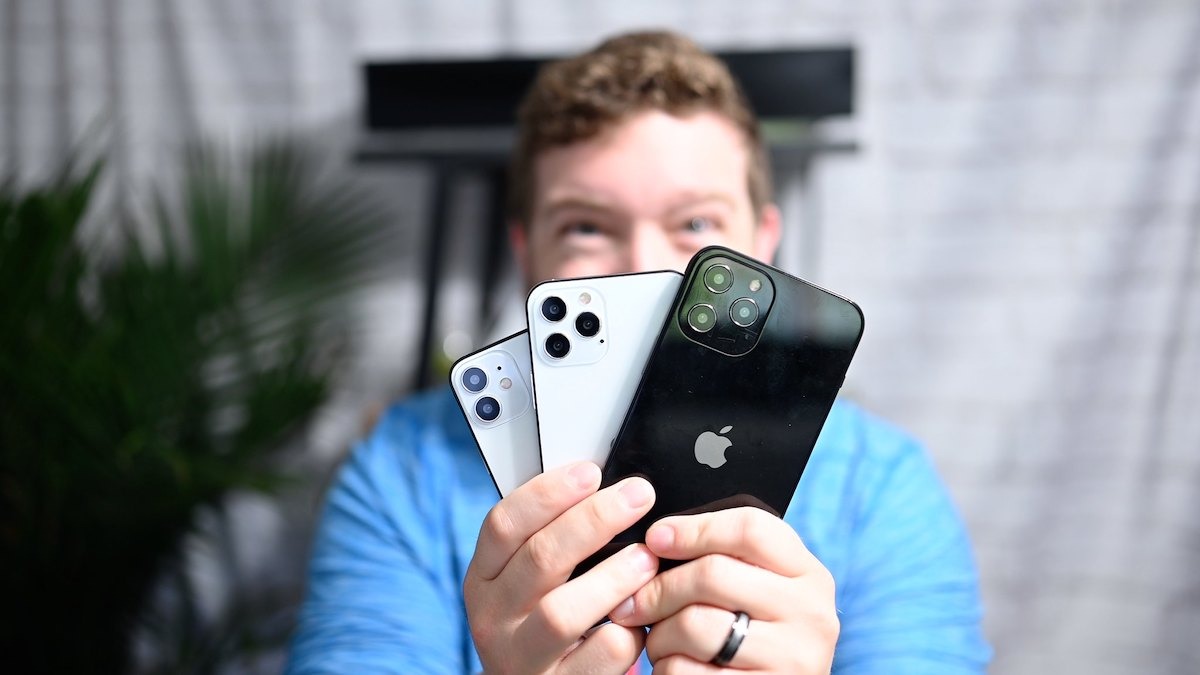 Ahead of a "big week" for Apple, investment bank Wedbush is expecting the company to report June quarter earnings that exceed Wall Street expectations, with an impressive "iPhone 12" being the firm's "favorite 5G play."
In a note to investors seen by AppleInsider, lead analyst Daniel Ives notes two big upcoming events for Apple in the week of July 27: Apple CEO Tim Cook's congressional testimony and Apple's third quarter earnings report on July 30.
During the latter event, Ives expects Apple to report June quarter earnings above Wall Street expectations with a forecast of $52.1 billion in revenue and pro forma earnings-per-share of $2.04.
The analyst notes that the sentiment around Apple is already bullish, and says that Wedbush still believes "we continue to believe investors are viewing June results with a grain of salt given COVID, supply chain, and macro pressures around iPhone sales with all the focus on services strength and a rebound trajectory in the key China region heading into the Fall."
Ives says that the growth of Apple and its stock in 2020 is largely dependent on the "iPhone 12" lineup expected to kick off in September, with the stage set for a "massive" pent-up cycle.
"While we believe the launch is still on track for mid to late September timeframe, Cook & Co. could give themselves some wiggle room and launch during the month of October given lingering supply chain issues with the timing splitting hairs at this point," the analyst writes.
China remains important for the "iPhone 12" year, and Wedbush predicts that 20% of all upgrades could come from with the region. Ives notes that roughly 60 to 70 million devices are in the upgrade window in the country, with Apple aggressively pricing devices — from the iPhone SE to upcoming flagships — to leverage that.
For Services, Ives is assigning a $600 billion to $650 billion valuation range, given the importance of the key revenue stream. Services has only become more appreciated by investors during the COVID-19 crisis, the analyst adds.
As is the consensus among rumors and analysts, Ives expects Apple to debut four models of iPhone in the fall with at least some models in the sub-$1,000 price range.
Supply chain checks carried out by the bank corroborate rumors that there will be no wired EarPods or chargers in the box, which could drive cross-sell opportunities for AirPods. Ives expects Apple to ship around 90 million units over the course of 2020.
All in all, Apple remains Wedbush's "favorite 5G play," with roughly 350 million out of 950 million iPhones in the upgrade window worldwide.
The analyst is maintaining Wedbush's 12-month $450 AAPL price target, which he arrived at with a 10.5x multiple to Services at $650 billion and a 5.9x multiple at around $1.4 trillion. Wedbush raised its Apple price target to $450 earlier in July.
Shares of AAPL are trading at $374.83 on the NASDAQ, down 1.16% in intra-day trading. Since the start of July, Apple's stock price is up 2.9%.