Apple's Mac, iPad and Wearables set new growth records in June quarter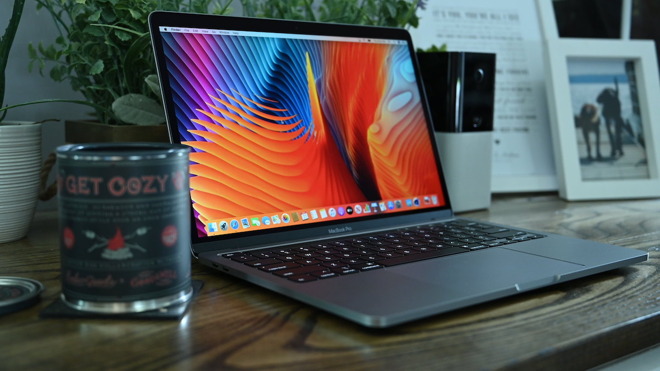 AppleInsider may earn an affiliate commission on purchases made through links on our site.
Apple's Mac, iPad and wearables businesses showed stronger-than-expected growth during the June quarter, even amid the ongoing COVID-19 pandemic.
All three sectors showed record growth during the third quarter of 2020, Apple CFO Luca Maestri said during the company's June quarter earnings call with investors.
Mac sales clocked in at $7 billion during the quarter, up from $5.8 billion year-over-year. Apple's iPad brought in $6.5 billion during the quarter, up from $5 billion in Q3 2019.
Both of those product sectors seemed to have benefited from users transitioning to a work-from-home environment during the ongoing COVID-19 health crisis.
"iPad was helped in the June quarter there by the work from home and distance learning as it was in other geographies," Apple CEO Tim Cook said in an earnings conference call. "And the Mac also grew strong, double-digit during the quarter."
Cook also noted that Mac and iPad sales grew despite pandemic-related supply constraints. Apple expects its tablet and computer sales to continue growing into the fourth quarter.
Not every sector gained momentum from the work-from-home movement. Wearables growth decelerated in the June quarter,
"I think on the Watch, in particular, is, like the iPhone, more affected by store closures because people some people want to try on the Watch and see what it looks like — look at different band choices and those sorts of things," Cook said. "And so, I think as stores closed, it puts more pressure on that."
Apple notes that the sector still grew by double digits and set non-holiday quarter records.
The Wearables, Home and Accessories business brought in $6.4 billion during the period, up from $5.5 billion in the year-ago quarter. Maestri also noted that Apple's Wearables business alone, which includes AirPods and Apple Watch, is now the size of a Fortune 140 company.