Microsoft shutting down Cortana app on iPhone and iPad in 2021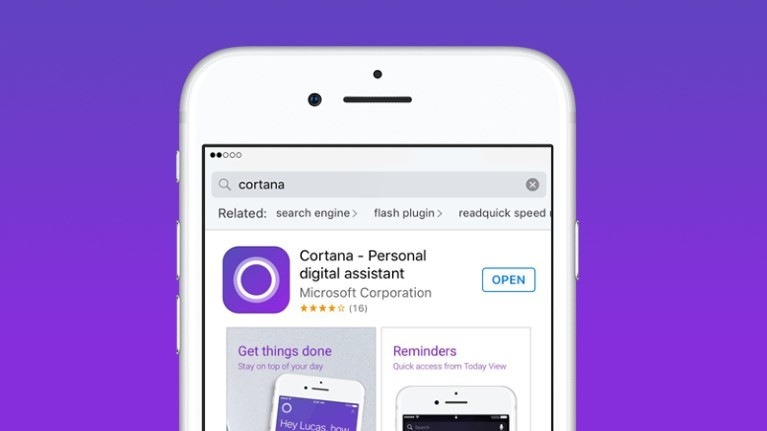 Microsoft is shutting down Cortana across multiple platforms, including Apple's iOS and iPadOS, as part of a strategy shift to a more productivity-focused assistant.
The Seattle-based tech company first withdrew the Cortana for iOS app from a number of regions early in 2020. now, it is announcing plans to shut down the iOS and Android versions of the apps entirely.
In a support document, Microsoft announced that it would remove Cortana from Harman Kardon speakers and Surface Headphones products in 2021. It added that it'll stop supporting Cortana for mobile "because you can now manage your calendar and email, join meetings, and do so much more via our new productivity-focused experiences."
That includes changes made to Microsoft's digital assistant that repurpose it to become part of the company's broader suite of Microsoft 365 products. In other words, it will no longer be a Siri or Alexa competitor.
Instead, Cortana will become a productivity-type assistant baked into apps like Outlook and Teams. Though it'll be as feature-rich as the existing version, Microsoft is apparently hoping to refine Cortana to be a complement to its other products.
"We've spent a lot of time thinking through this transition and understand that these changes may be disruptive to some of our customers," Microsoft wrote. "We look forward to continuing to innovate on ways Cortana can help you navigate the modern workplace so you can save time and focus on the things that matter most in your day."
As part of the strategy shift, Microsoft said it is offering one $50 Microsoft gift card per active Harman Kardon Invoke speaker for users who sent a voice request to the digital assistant — but only after July 31, 2019 and before Friday's announcement.