NHL players stick iPhone 11 Pro to skates with tape in new ad spot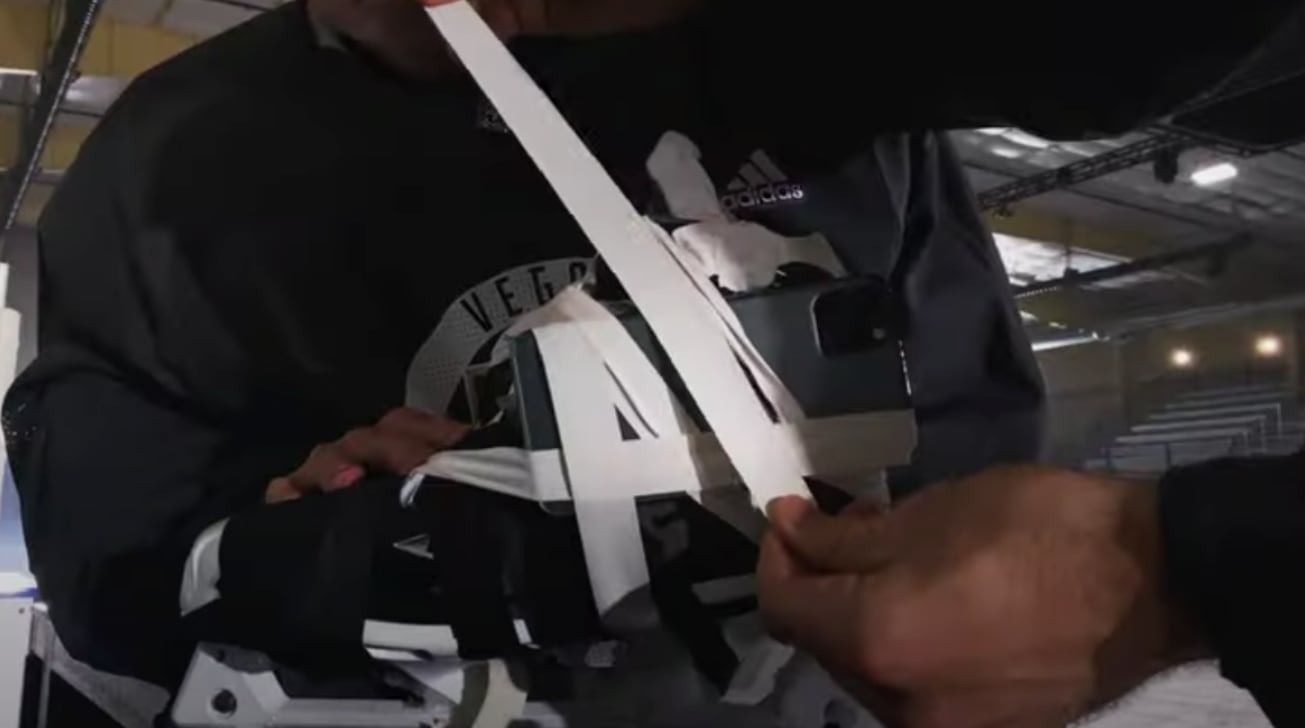 AppleInsider is supported by its audience and may earn commission as an Amazon Associate and affiliate partner on qualifying purchases. These affiliate partnerships do not influence our editorial content.
Apple has released a new video marking NHL's return to play, with players from the Vegas Golden Knights filming unique footage using an iPhone 11 Pro on the ice, with the assistance of hockey tape.
Part of Apple's ongoing "Shot on iPhone" series, the latest installment appears on Apple's YouTube page for Canada. The video, titled "Hockey Tape," revolves around not only the video features of the iPhone 11 Pro, but also how it is possible to record from some interesting-but-risky angles.
Throughout the ad spot, players Marc-Andre Fleury and Mark Stone play around with the iPhone 11 Pro in the Sobe Ice Arena. Rather than using a tripod to mount the iPhone in place, the players instead apply the titular hockey tape to the iPhone to adhere it to a variety of surfaces.
The iPhone is attached to boards on the edge of the rink, the goalpost, and the end of a hockey stick. Skates are also used as a mounting point in two ways, including being swung around underneath a player's feet while they jumped over, and worn to slide along the ice as another player does acrobatics in goalie attire.
Features such as slo-mo and the ultra-wide camera are employed on the iPhone for some of the shots. Small disclaimer text advise "additional hardware and software" was used in the production of the ad, though there is no mention for what this entails beyond the use of tape.