Apple expands Apple Maps Look Around feature to several Japanese cities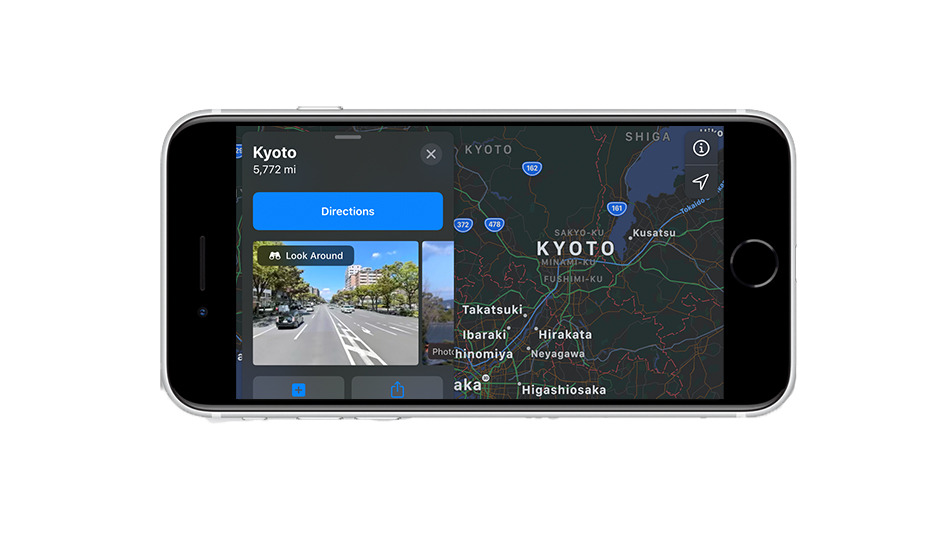 Apple is expanding its Apple Maps Look Around feature to include several cities in Japan, marking the first time the feature has been available for a city outside of the U.S.
Look Around, first introduced in iOS 13 version of Apple Maps, is a rival to Google's Street View that lets users explore various cities from an on-the-ground perspective.
On Tuesday, Apple quietly introduced four new cities in Japan to Look Around, including Kyoto, Nagoya and Osaka. The four Japanese cities mark the first time that Apple has expanded Look Around internationally.
Twitter user @Kanjo first spotted the feature being rolled out in Tokyo earlier on Tuesday. As of writing, it doesn't appear that Look Around for Tokyo is live for users in the U.S.
The feature initially launched in Cupertino, California; Las Vegas, Nevada; San Francisco, California; and Honolulu, Hawaii. Since its debut, Apple has added support for 11 U.S. cities in total.
Although Apple didn't announce the new Look Around additions, its website does note that it has been collecting pedestrian-level image data across Japan since March 2020.
Users should now be able to Look Around the four Japanese cities simply by searching them in Apple Maps on devices running iOS 14.