Apple Store looting in Chicago, stolen MacBook costs firm $1M in the Apple Crime Blotter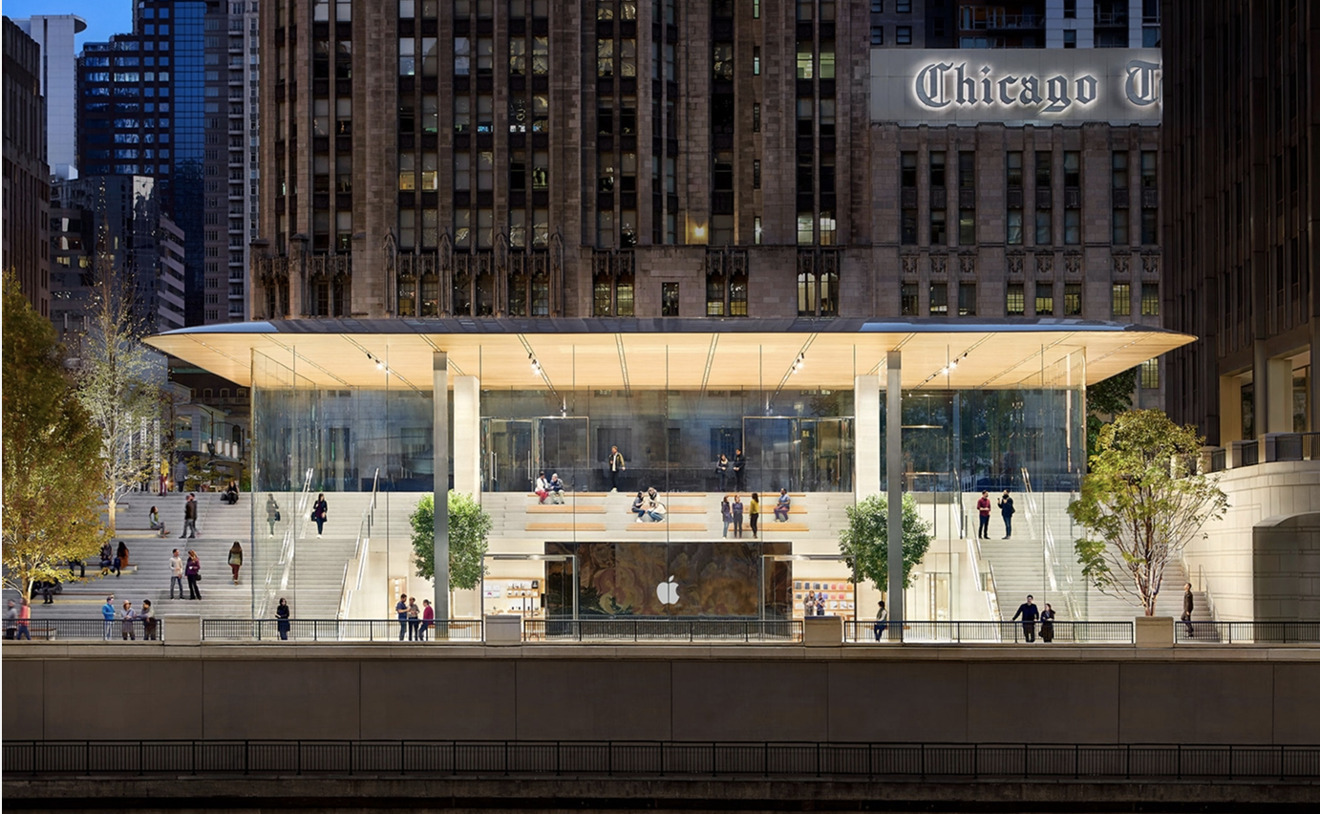 iPhone theft schemes around the country, the son of an NYPD deputy commissioner has his iPhone Max stolen, how a stolen MacBook cost a health system over a million dollars, and more crime involving Apple products.
The latest in an occasional AppleInsider series, looking at the world of Apple-related crime:
Apple Stores looted in Chicago
Apple Stores around the country were looted in the aftermath of the killing of George Floyd in Minneapolis, in late May and early June. But after that, weeks passed without any reports of Apple Store looting anywhere in the U.S.
However, another police-involved shooting in Chicago on August 10 was followed by additional looting and vandalism which hit both Apple Stores in that city. CBS Chicago reported that the Michigan Avenue Apple Store was looted that night, along with several other major retail outlets in the shopping district known as the Magnificent Mile.
Looting of the Lincoln Park Apple Store was filmed by a local news helicopter:
Stolen MacBook cost health system $1 million in settlement
The 2017 theft of a MacBook from the car of an employee of Rhode Island's Lifespan Health System ended up costing the company over $1 million in a financial settlement three years later. Health Care IT News writes the MacBook contained the private personal and medical information of more than 20,000 people, and the company "did not implement policies and procedures to encrypt all devices used for work purposes."
The company, as a result of HIPAA violations, has agreed to a settlement which it will pay $1,040,000 to the Department of Health and Human Services' Office for Civil Rights, and also implement a corrective action plan.
Three admit guilt in $1 million iPhone scheme
Three men have admitted that they took part in a scheme to defraud Sprint while buying $1.3 million worth of iPhones, by stealing people's identities. According to PennLive, the conspirators ordered phones, had them delivered to addresses, and timed their arrivals to pick up the deliveries.
The men then took the phones back to New York City and sold them overseas. Authorities also found iPads that contained People Finder software, which is believed to have helped the men find identities to steal.
All three pled guilty to conspiracy to commit mail fraud, while one of them also pled to aggravated identity theft, and all three face deportation.
Men sought who stole 88 iPhones from Best Buy
Four men are wanted in Pennsylvania for breaking into a Best Buy and stealing 88 iPhones, worth about $70,000. ABC 27 reports the theft took place in the middle of the night on August 5, at the Best Buy in Springettsbury Township.
$5,000 in AirPods taken from Ohio Walmart
Police in Avon, Ohio, responded July 1 to a report that 33 pairs of AirPods worth more than $5,000 had been stolen from an area Walmart. According to Cleveland.com, the AirPods were taken from a locked display case.
Son of NYPD deputy commissioner robbed of iPhone
The teenaged son of John Miller, the deputy commissioner of the New York Police Department, had his wallet and iPhone XS Max taken by an unknown assailant on August 10. AMNY reports the victim was unhurt following the attack.
Man arrested for stealing iPads from school
A Texas man has been arrested and charged with stealing $41,000 worth of iPads from a middle school, to sell them on eBay. ABC 13 says those who bought the iPads expressed concern when messages popped up on the devices stating that they were missing from the school.
The man, who is out on bond, is "not cooperating with investigators," the TV station said.
Man falls for gift card scam
An Illinois man lost $1,800 when he "tried to use an iPhone help desk number that he found on Google," which turned out to be fake. According to The Chicago Tribune, the man was told to buy gift cards as payment and read the numbers over the phone, which he did.