Moment launches new travel bag line and tech organizers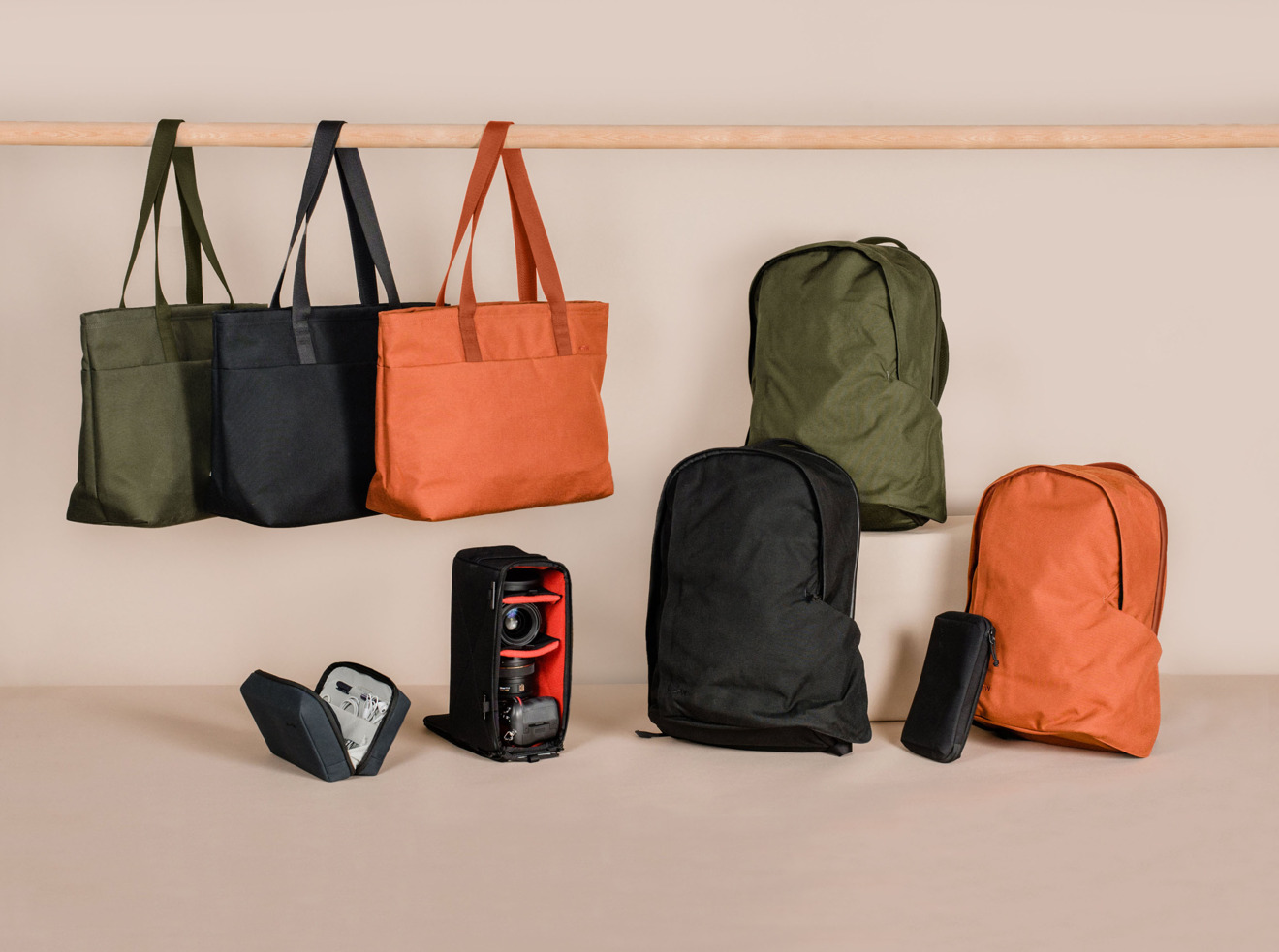 Moment is at it again. The well-known accessory maker has now debuted an entirely new line of bag and totes that the company calls Moment Travelwear, which is currently launching on Kickstarter.
We've been fans of Moment's gear for ages. It creates some of the best gear for mobile photographers and videographers, including incredible iPhone camera lenses, filters, cases, and other accessories. This new collection marks the sixth time that the company has launched its products on Kickstarter.
Making up the Moment Travelwear line is a new backpack, a tote, tech organizer pouch, and a battery organizer. All designed to hold all of your gear from your Mac, to your camera, to your cables, to everything in between. Both bags are available in black, olive, and clay, while the two organizers come in black.
In today's world, Moment acknowledges that we are no longer necessarily doing our work from the office, but rather from our homes, from our garage, from the park, or on the porch. That is what the team kept in mind as it worked on developing this new line of travel gear.
MTW Backpack
The first piece of gear is the MTW backpack. This bag is storm-proof with Kodra fabric, a double-layer waterproof coating, and water-resistant zippers. It is packed with various internal sleeves and pockets to keep all your gear organized.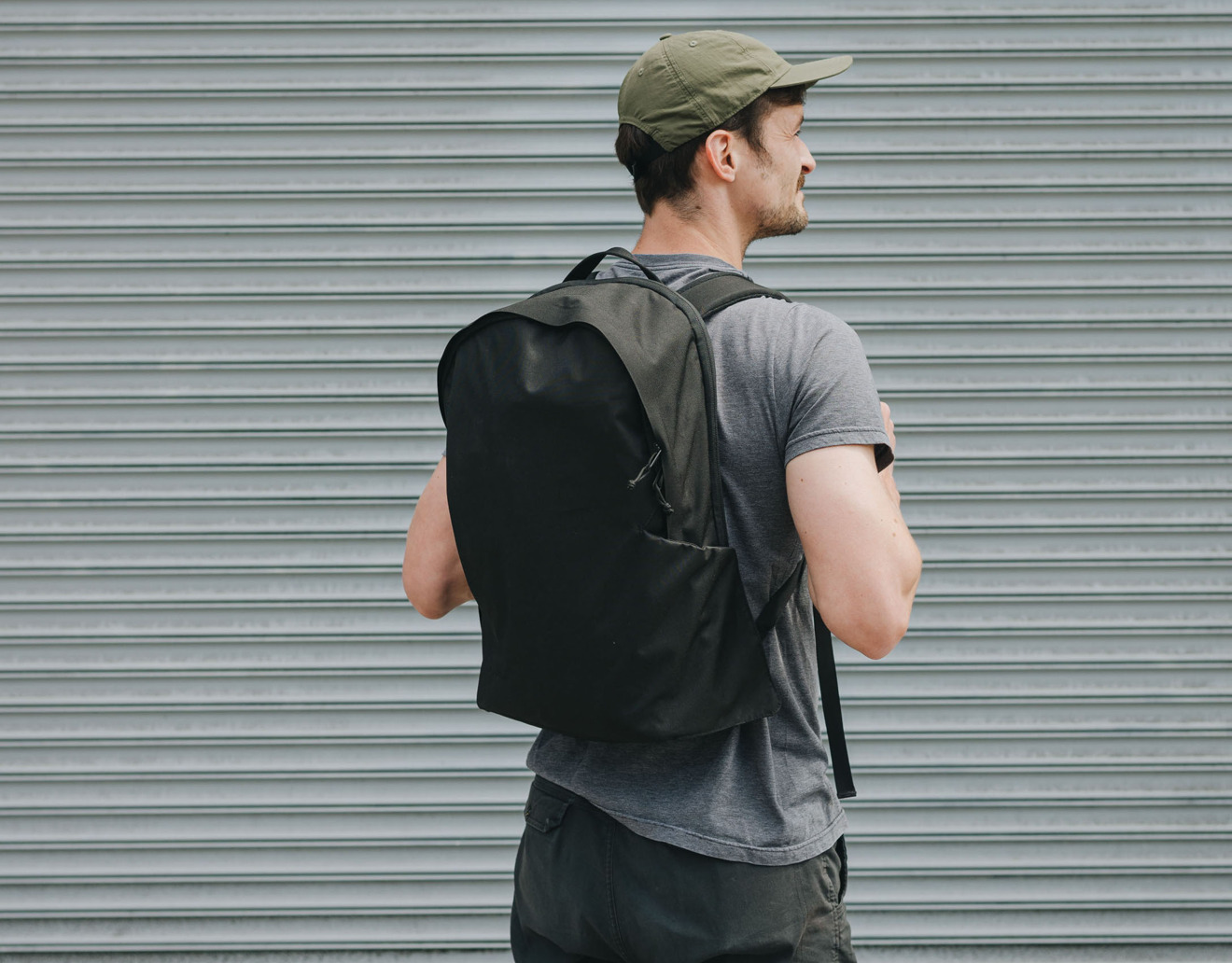 In the back of the backpack are padded pockets to house an iPad as well up to a 16-inch MacBook Pro. It was designed with a smaller design that will be comfortable for those with smaller frames including women.
There is quick access to the gear inside thanks to easy side access and it has an easy opening to slide through a luggage handle for travel.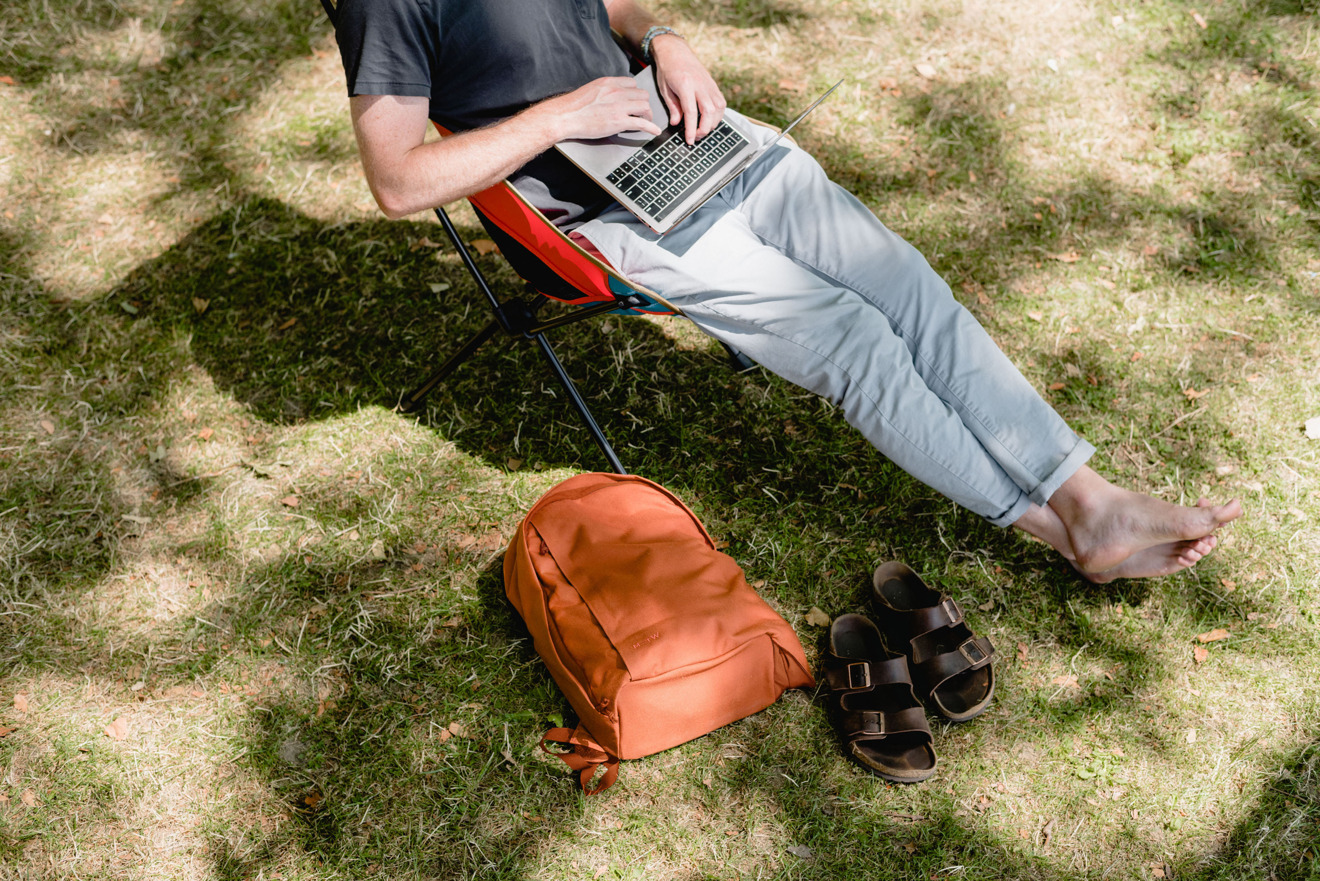 The MTW backpack will retail for $179 but is available for $149 during the campaign and comes in 17-liter and 21-liter sizes.
MTW Tote
Then we have the Moment tote. This functional bag has comfortable straps on the top for carrying on the shoulder or by hand. It, too, is water-resistant with the same coating, material, and zippers.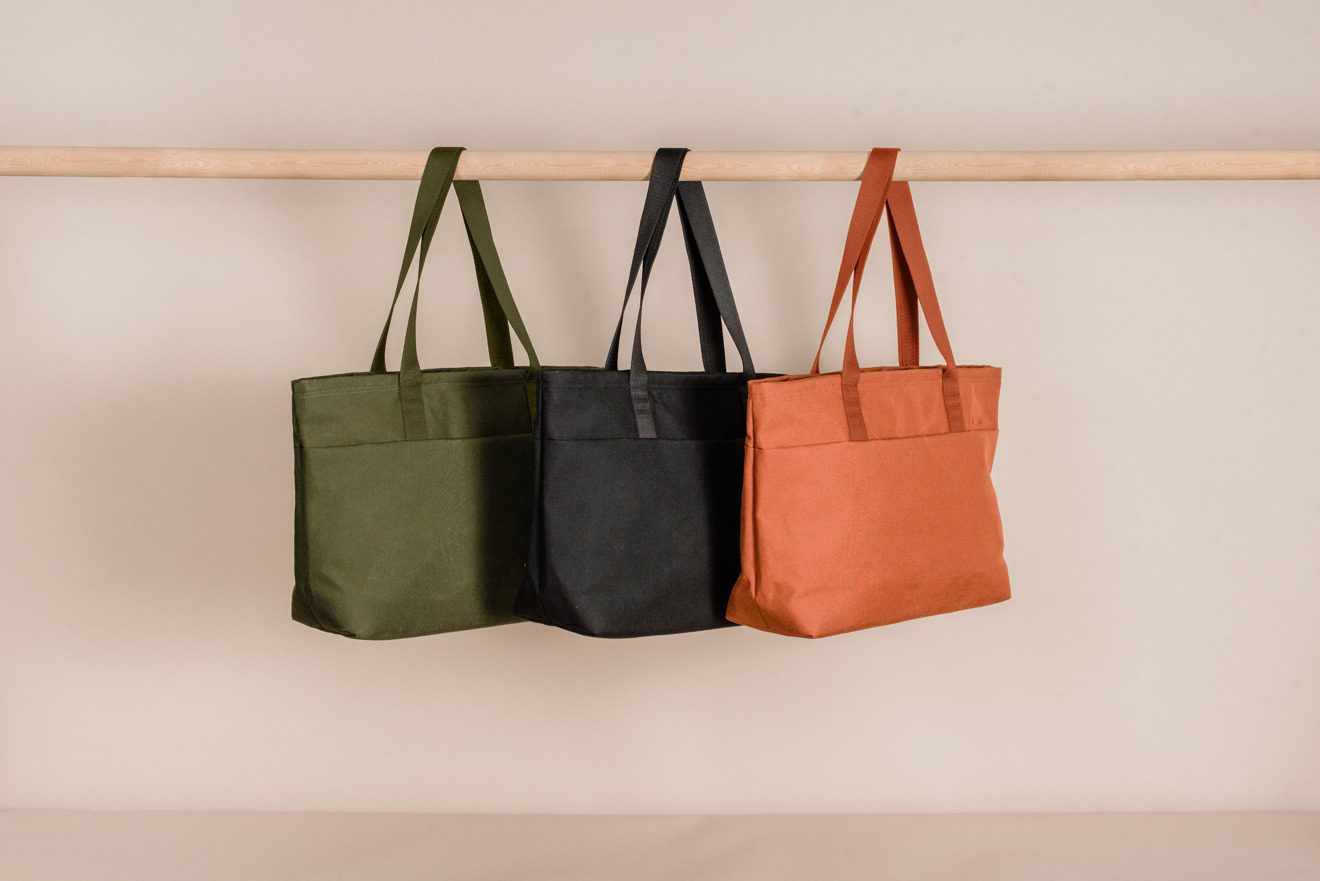 An internal pocket is designed to hold up to a 16-inch MacBook Pro and there are many other pockets as well. On the exterior, there are hidden pockets. Some of which are magnetically closed and others that are secure by zippers. These provide quick access to keys, wallets, phones, passports, etc., while also being discreet and safe.
Finally, the top can be zipped close for added protection while traveling and the base is padded to protect your gear inside.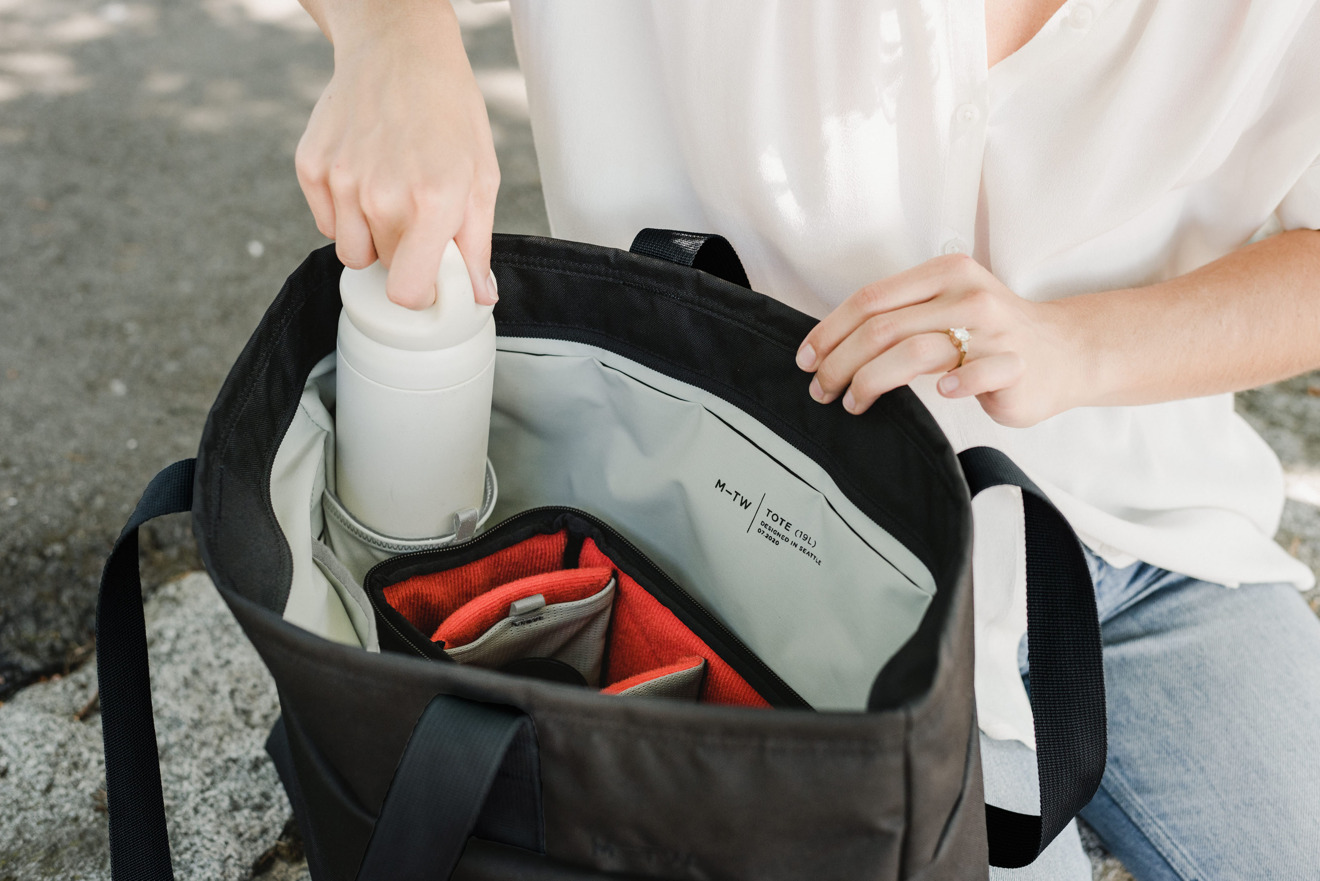 The bag measures just over 12 inches tall and 18 inches wide. It will fetch $119 at full retail but $99 at launch.
MTW Tech Organizer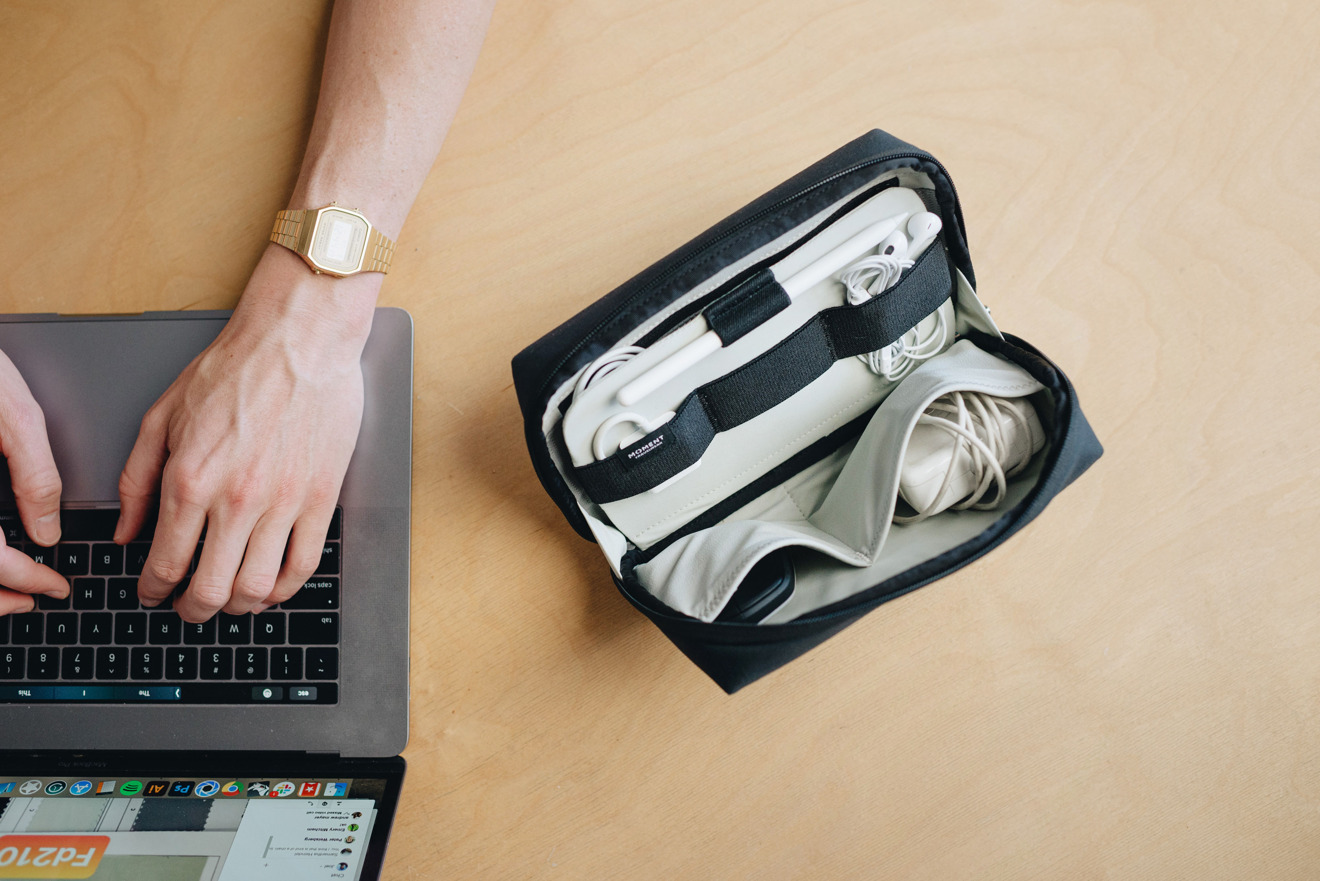 Whether or not you're using the Moment bags above, Moment has launched a tech pouch for all your mobile gear. It has a removable elastic organizer for when you just need the essentials but so many more pockets in the pouch. It is very compact for easy storage and padded sides for more protection. Like the rest of the line, it is water-resistant.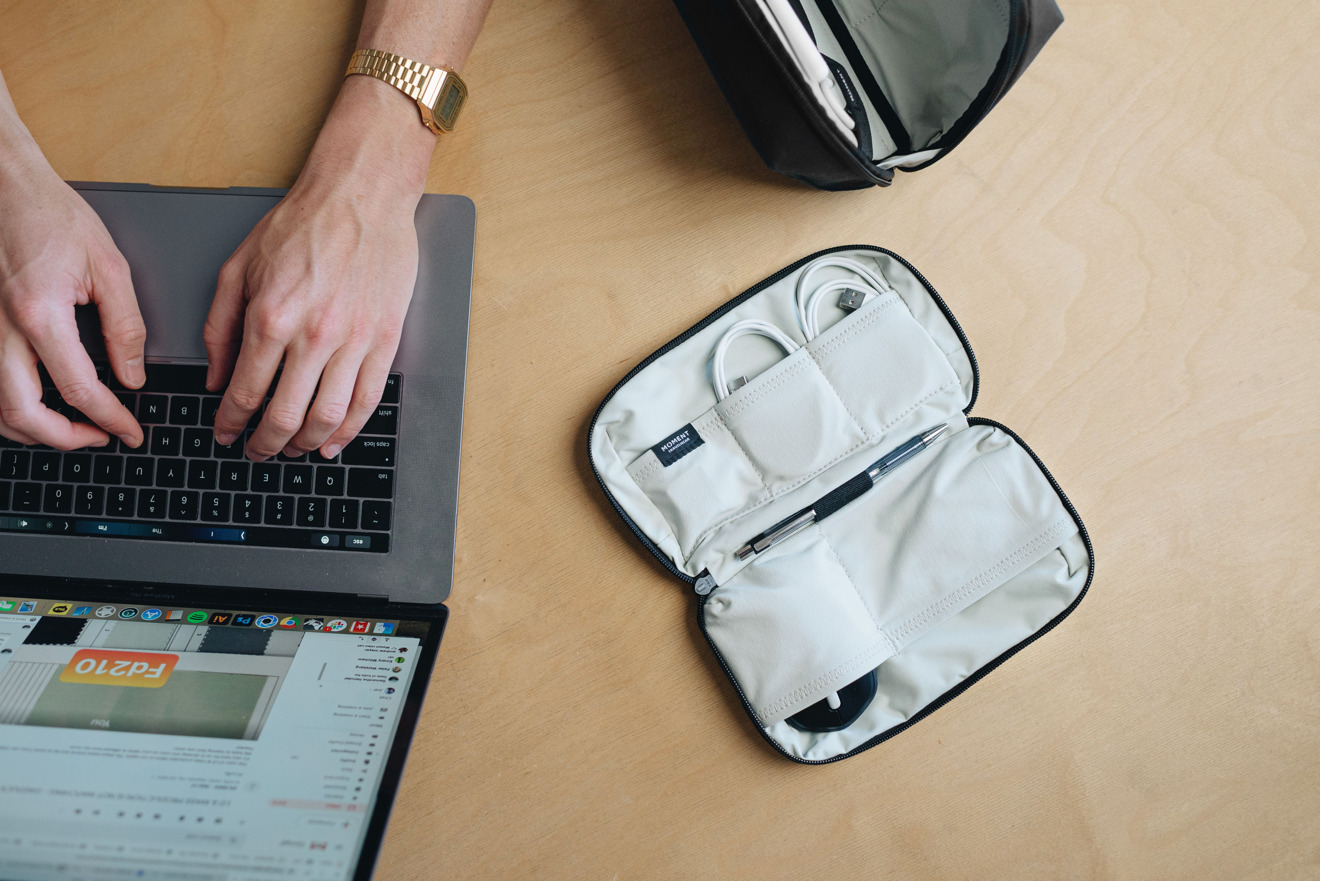 It can also stand on its own when opened so you can grab your gear without the bag falling over.
Users can pick it up in black for $49 during the campaign, but $69.99 after it concludes.
MTW Battery Organizer
Lastly is the Moment battery organizer. This is great for not just cables, but photography accessories as well. It is even slimmer than the tech organizer, water-resistant, and portable.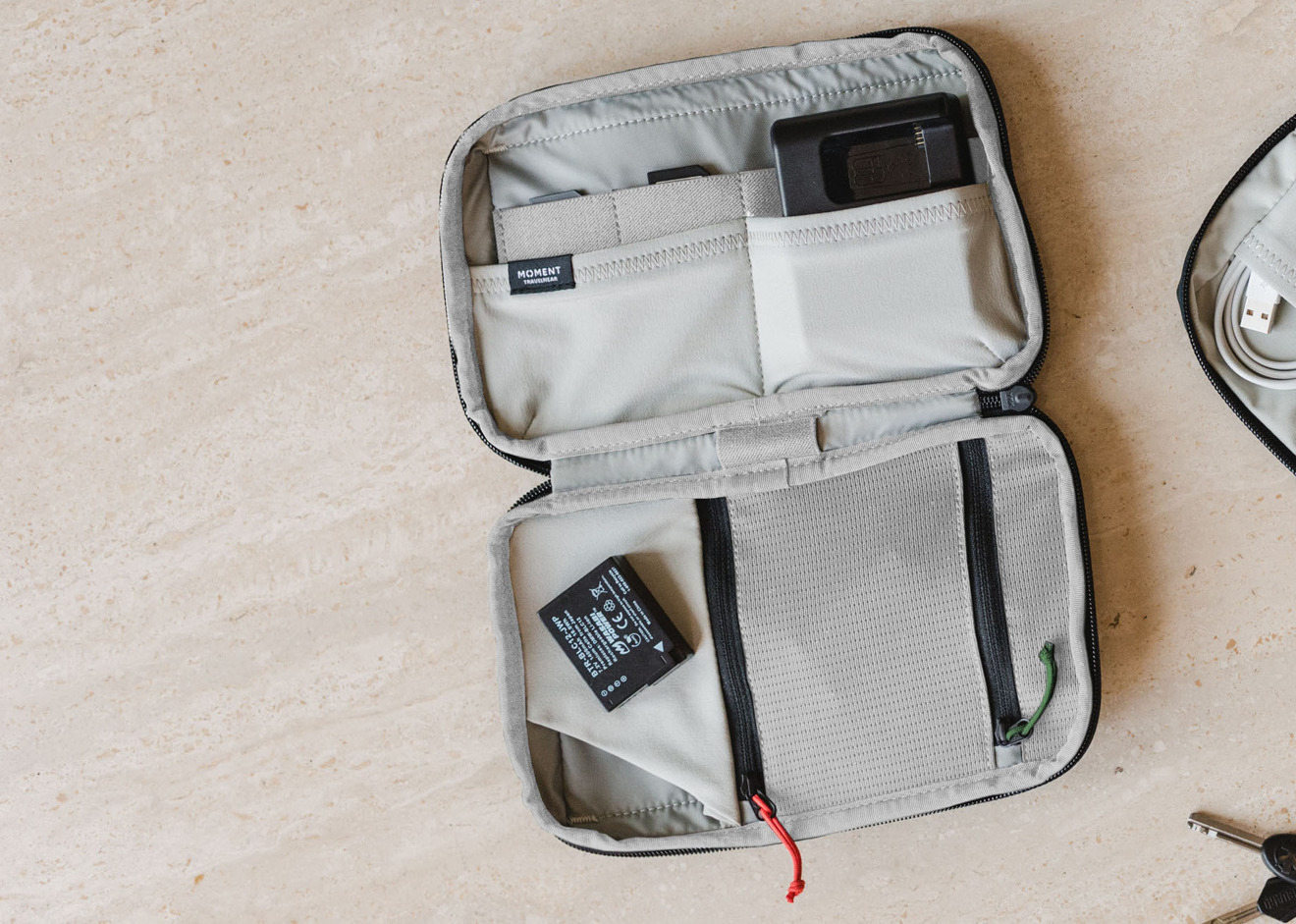 For camera batteries, there are two internal zipper pouches. They are color-coded so you can tell between full batteries (green) and drained batteries (red). These shapeshifter pockets expand to fit even large batteries.
Small braided elastic pockets are designed to hold your SD, CFExpress, or other media cards.
It is launching at $39 before jumping to $59.99 after the campaign.
MTW Camera Insert
While not a bag on its own, Moment is also launching a camera insert compatible with both bags above. It has a bright red interior and adjustable dividers.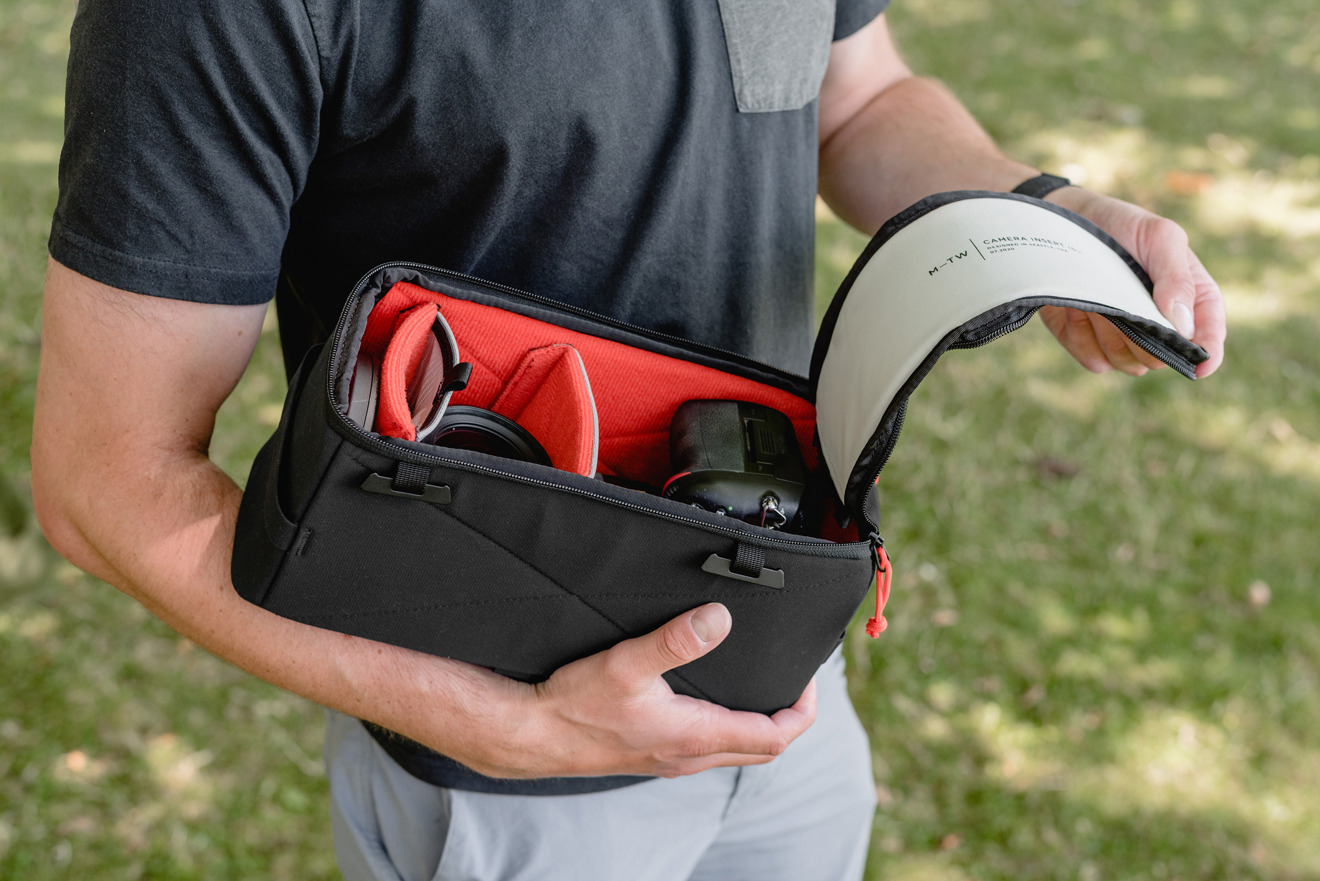 There are handles to make it easy to remove it from your bag, and has filter pockets on the sides that can also hold wipes, cards, or other camera accessories.
This is launching at $79 before going to $99.99 at retail.
Kickstarter is now live
This isn't the first time Moment has turned to Kickstarter to launch its products. It has launched many, many successful campaigns for new mobile lenses, filters, and more.
As a reminder, a Kickstarter campaign is a crowdfunding endeavor, and backing the project is not a guarantee Moment will deliver on its promise of goods. That said, Moment is no newbie and has successfully completed and delivered on several campaigns which makes us very confident in its ability to follow through.