Apple celebrates US National Parks with donations, collections and more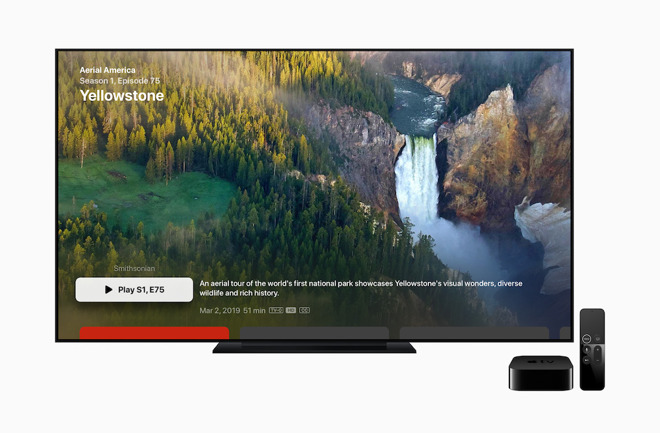 AppleInsider may earn an affiliate commission on purchases made through links on our site.
Apple is celebrating the 104th anniversary of the U.S. National Park Service with donations, activities, and special content collections on its platforms.
The Cupertino company routinely offers promotions and Apple Watch activity challenges that support or celebrate the United States' national park systems.
In 2020, Apple is bringing back its Apple Pay donation. For every purchase made with Apple Pay on the Apple Store app, in-person at an Apple Store in the U.S., or on Apple.com, the company will donate $10 to the National Park Foundation.
Apple's support of the National Parks Foundation has "given thousands of kids the chance to learn about the parks in their schools, find inspiration in day trips to their local parks, immerse themselves in multiday camping trips, or challenge themselves with service corps programs that foster leadership, new skills, and appreciation for public lands."
During the coronavirus pandemic, Apple is also working closely with the group to ensure these programs can operate safely while still meeting the needs of students and teachers.
The company is also encouraging its users to celebrate and learn about "America's best idea" with a new national parks highlight on the Apple TV app. That includes shows, including "Aerial America," that focus on the natural world.
In the App Store, Apple is curating a collection of apps for exploring the outdoors, including hiking-related apps and trail guides. Apple Music will feature an updated version of the Nature Awaits playlist.
As it has done in the past, Apple will also hold an Apple Watch Activity Challenge on Aug. 30 inspired by national parks. Users will need to hike, walk, run, or wheelchair a workout of a mile or more to earn an award and related stickers.
"Our national parks strengthen our connection to nature, to one another, and to the soul of our nation," said Tim Cook, Apple's CEO. "We're excited to continue building on our four-year partnership with the National Park Foundation, and to support their work to preserve our parks for generations to come."