The road to $2 trillion — Tim Cook took charge of Apple on August 24, 2011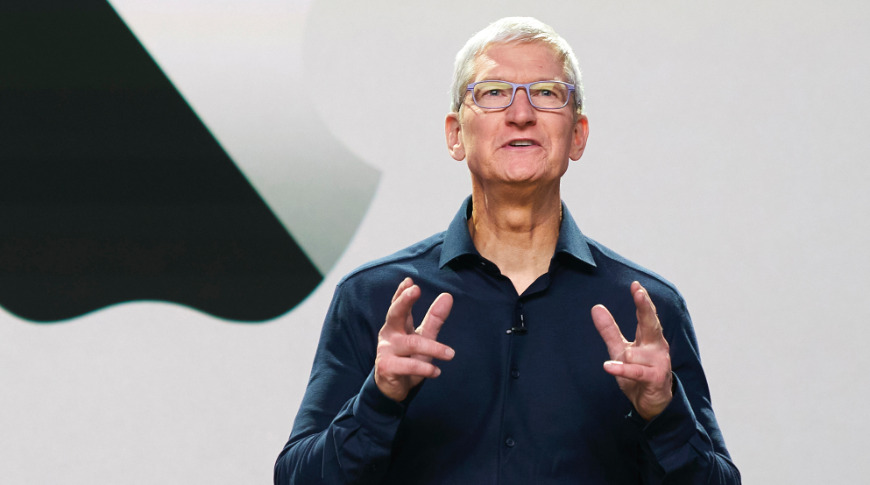 While he'd filled in for Steve Jobs before, August 24, 2011 was the day when Apple formally became Tim Cook's company and he began growing it to a $2 trillion firm.
At the start of August 20, 2011, Steve Jobs was still in charge of Apple and the company's products included the iPhone 4 and the iPad 2. Then by the day's end, Tim Cook was CEO, as Jobs stepped aside for health reasons.
He is the seventh CEO of the company and if seemingly he would've been happier to see Steve Jobs continue, the changeover was not as sudden as it seemed. From the outside, people had already seen the Chief Operating Officer fill in for Jobs during his health-related absences.
And we learned on that day that inside Apple there had been plans for this moment. Steve Jobs even explicitly referred to them in his resignation letter.
"As far as my successor goes," he wrote to Apple's board, "I strongly recommend that we execute our succession plan and name Tim Cook as CEO of Apple."
That was officially an internal Apple memo, but it was soon followed by a public one from the company. Art Levinson, chairman of the board, issued an announcement.
"The board has complete confidence that Tim is the right person to be our next CEO," he said. "Tim's 13 years of service to Apple have been marked by outstanding performance, and he has demonstrated remarkable talent and sound judgment in everything he does."
Cook's track record
The board would say that, of course, as part of the job was to convince investors that Apple was going to be in safe hands. It was more than PR-speak, though, as the board had already had plenty of time to see Cook in action as CEO.
They'd also seen him in very successful action as the COO. Plus they already knew both how fortunate they had been to get him — and how close he'd come to refusing Steve Jobs's offer in 1988.
According to Cook, "any purely rational consideration" would have rejected the job offer from Apple in 1998. That's mostly because Cook was then at Compaq and looked to have a good future, but it was also because Apple was still only climbing up from its perilous 1990s state.
"[However,] I was never going to find my purpose working some place without a clear sense of purpose of its own," Cook said in 2017. "I tried meditation. I sought guidance and religion. I read great philosophers and authors. In a moment of youthful indiscretion, I might even have experimented with a Windows PC. And obviously, that didn't work."
He also said that it only took minutes for him to know he wanted to join Apple. Then when he did take up the job, it seemed to take only minutes for him to make mass closures of factories and warehouses.
As much as the new iMac and later the iPod, though, Apple's turnaround began with those logistical moves. Cook made it so that Apple would only ever have a few days' worth of stock waiting in warehouses, instead of months' worth.
A different Apple
Cook has been accused of being less of a product person than Jobs, but he has also been in charge when Apple has needed to move into services.
Apple under Tim Cook has a broader range of products, going from the iPod touch to Apple TV+. He personally has become far more visibly political than Jobs ever was, even when that has brought him and Apple criticism.
He's not exactly popular at the FBI, for instance. Yet even has Apple stood up to the Feds until they stood down from pressing the company to unlock iPhones over the San Bernardino attacks, it's Cook who has expressed the most regret about the dispute.
Except his wish was not that Apple had changed its mind and given in to the FBI. Instead, he has publicly said that he thinks the case should have gone to court.
Then Cook has also been more visibly willing to support charities himself, and to have Apple donate to relief efforts such as helping with the aftermath of the explosion in Beirut.
Different but the same
Apple's current product line has moved on to the iPhone 11 instead of the iPhone 4. Instead of the iPad 2, it's on the seventh generation of the iPad, the fifth of the iPad mini, and the fourth of the iPad Pro.
There is one thing that remains the same, however.
In 2020, Apple is America's most valuable company by all measures, and in 2011 it was America's most valuable company, according to some measures. The difference is that in 2020 that value is $2 trillion, and in 2011 Apple was worth $153.3 billion.