Judge orders Apple can't block Epic's Unreal Engine, Fortnite to remain banned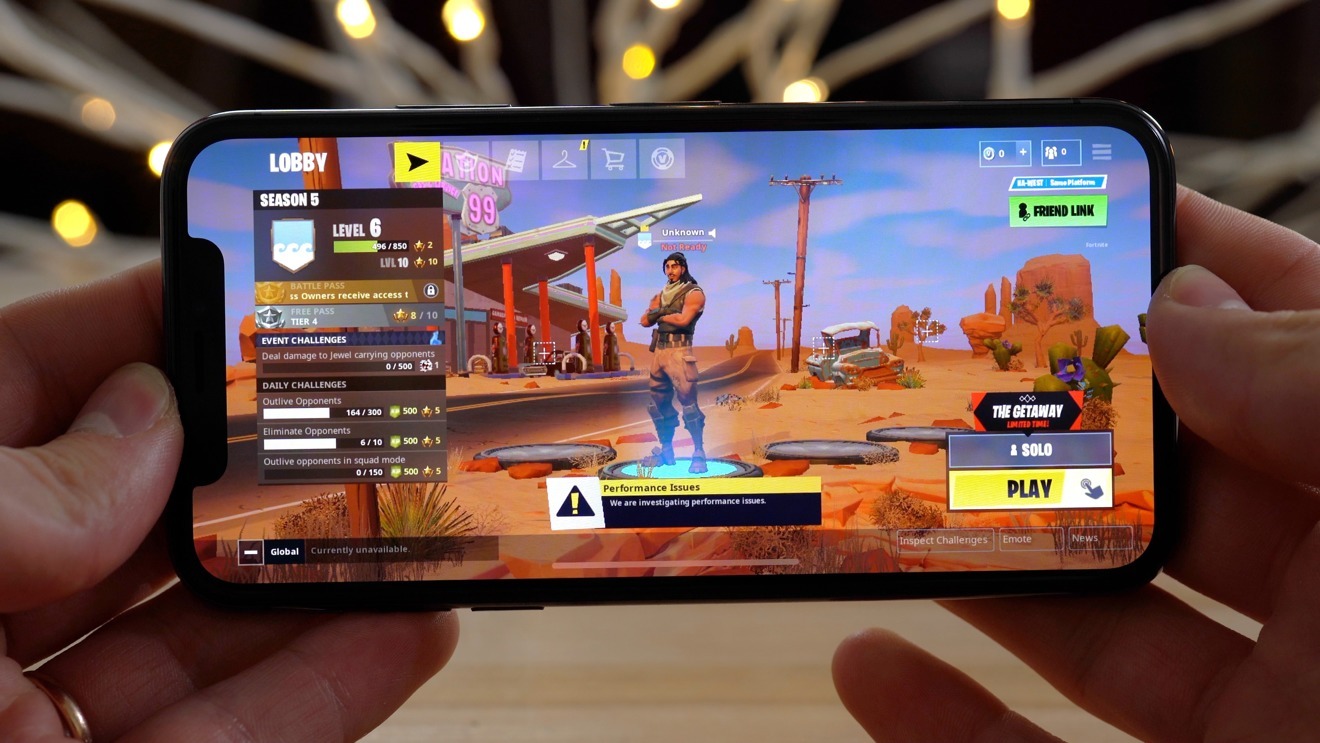 Epic Games on Monday won in part a temporary restraining order that bars Apple from blocking Epic Games access to key development tools, though the gaming company failed to bring Fortnite back to the App Store.
In a ruling handed down late Monday, U.S. District Court Judge Yvonne Gonzalez Rogers granted in part and denied in part Epic's TRO. Following a line of thinking aired during a hearing earlier in the day, Rogers found in favor of Epic on its access to vital SDKs, but against the company's attempt to reinstate Fortnite with a newly implemented direct payment feature.
Detailing the decision in respect to Epic's games, the jurist said the company did not demonstrate irreparable harm, adding that the situation appears to be of its own making. Though the court recognizes that "virtual escapes" assist in connecting people, especially during the coronavirus pandemic, arguments from Epic fail to outweigh the "general public interest in requiring private parties to adhere to their contractual agreements or in resolving business disputes through normal, albeit expedited, proceedings."
Epic in today's hearings said it views Fortnite as more of a social platform than a simple computer game, noting the millions of players that take part in special events like in-game concerts and gatherings.
For its part, Apple argues Epic surreptitiously integrated the direct payments system to intentionally kick off the legal scrum. Epic's lawyers admitted as much today, saying the move was necessary to force Apple's hand.
Bypassing the App Store's payment mechanism is in breach of Apple's developer contract, and the tech giant took swift action last week in removing the offending Fortnite update from the online marketplace. Within hours, Epic filed a private antitrust suit against Apple and launched a prepared PR campaign that included a video parodying Apple's 1984 ad. The gaming company also ran a special tournament with digital and physical prizes to publicize its legal effort.
While Fortnite will, for now, remain off the App Store, Apple is ordered to not take action against Epic Games International's developer account. The SARL entity is responsible for licensing Epic's Unreal Engine, a software suite on which many iOS and Mac developers rely for their own apps. A ban on Epic International's account restricts the company from updating Unreal Engine and would hurt, by extension, developers licensing the software.
"Apple has chosen to act severely, and by doing so, has impacted non-parties, and a third-party developer ecosystem," Rogers writes. "In this regard, the equities do weigh against Apple."
Rogers in today's hearing said Apple's targeting of Epic International felt like a retaliatory measure. Apple's lawyers countered, saying that by maintaining separate accounts, Epic is able to play a "shell game" and shift blame for infringement whenever beneficial.
"The public context in which this injury arises differs significantly: not only has the underlying agreement not been breached, but the economy is in dire need of increasing avenues for creativity and innovation, not eliminating them," the decision reads in reference to the Unreal Engine matter. "Epic Games and Apple are at liberty to litigate against each other, but their dispute should not create havoc to bystanders. Certainly, during the period of a temporary restraining order, the status quo in this regard should be maintained."
Today's decision comes ahead of a hearing on a motion for preliminary injunction against Apple scheduled for late September.