Apple assisting educators in coronavirus-induced remote learning shift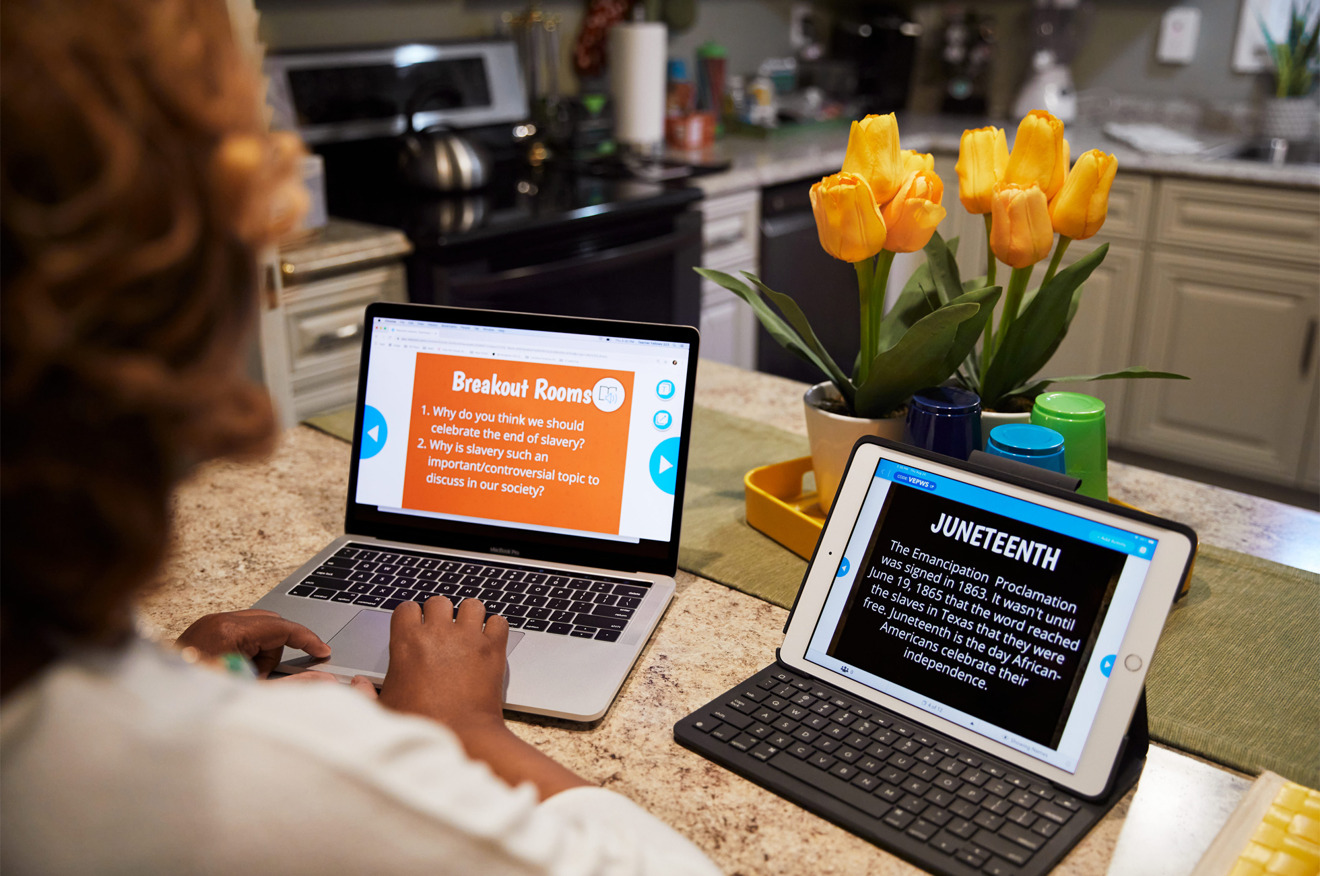 Apple has put a spotlight on how one teacher in Birmingham City, Alabama is preparing to start remote learning, with the assistance of Apple hardware and software.
Portrice Warren is a teacher in the Birmingham City, Alabama school system. She is one of the 500 educators who participated in a new coding initiative, as part of Apple's Community Education Initiative (CEI).
"Planning is going to be a key factor for me as an educator, but I know Apple resources are helping give me the roadmap I can take moving forward with my students," says Warren. "I also know I have to keep myself balanced, because I'm going to have 64 students and 100-plus parents that I'm going to have to be a source of encouragement for."
The week-long coding academy cast the educators as students in a remote learning environment. Warren believes that the tools that she used at the sessions will be instrumental to the shift to remote education, during the ongoing coronaviruspandemic.
"Especially now that we are transitioning to remote learning and students won't be in the same physical classroom with their friends, challenge-based learning is going to be one of the tools that will take my students' learning to the next level," says Warren, who already incorporates Apple apps like Clips into her teaching. "I see this method as a motivational tool. I can use Keynote throughout my curriculum to give students the freedom to take what they know and to use their own giftedness, their own learning style, to recreate knowledge in their own way."
Birmingham has been part of the CEI program for a year. According to Apple, the school system "serves as a model for what is possible when a community comes together with a shared mission."
Apple also worked with the Birmingham City School System, the City of Birmingham, and other community and corporate partners to launch Ed Farm. The Ed Farm program teaches learning strategies and coding to underserved communities across the city. The Ed Farm program gave Warren the opportunity to dive deeper into Apple's coding and creativity tools, and collaborate with other teachers to integrate those resources into their lesson plans.
"The partnership with Ed Farm has given me that extra boost, that extra energy, to ignite my students' learning in the classroom," says Warren. "Since the pandemic started, they have been there every step of the way to help. I can reach back at any time and say, Hey, I tried this and I learned this, but it's not working. Can you give me some additional support?' And I know they are alongside me."
In response to the COVID-19 pandemic, Apple also launched the CEI Learning Series, whereby hundreds of teachers from around the country can meet virtually to share best practices on remote learning. Warren is already applying the tools and strategies she's learned through Ed Farm and the CEI Coding Academy, and is looking forward to attending CEI Learning Series events scheduled for this fall.
"Ten years from now, I want my students to look back and see the powerful impact remote learning had on them, and that it was a positive transition," says Warren. "There are going to be a lot of challenges, but I won't let my students fall through the cracks. I know there is going to be a lot of hard work involved, but in the long run it will pay off. And that investment in their future is my purpose."
Launched in 2019, Apple's Community Education Initiative now extends to 24 locations across the US. Apple says that these partnerships have "introduced thousands of students and adult learners to coding and app design, using Apple's Everyone Can Code and Everyone Can Create curricula."