'iPhone 12 Pro' glass panel shows possible LiDAR placement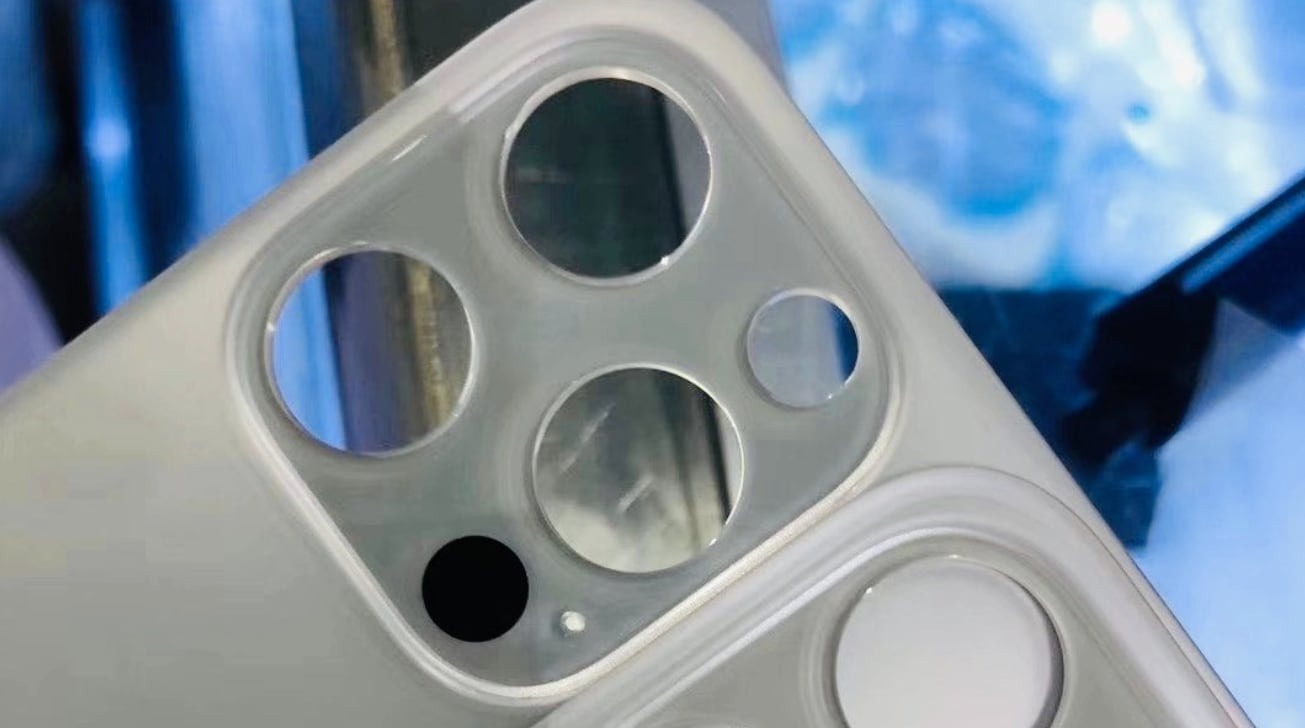 AppleInsider is supported by its audience and may earn commission as an Amazon Associate and affiliate partner on qualifying purchases. These affiliate partnerships do not influence our editorial content.
A leaker has released images of what could be the back covers of the 'iPhone 12 Pro,' with close-up shots of the camera bumps seemingly indicating a possible place where the rumored LiDAR sensor could be placed.
Published to Twitter on Tuesday by "Mr White," the image shows the glass rear covers for unnamed devices, but are thought to be for the "iPhone 12 Pro" and "iPhone 12 Pro Max." The camera bump is shown to have three main camera lens holes, suggesting it's for the Pro models, and seems to be quite similar to the arrangement used in the iPhone 11 Pro range.
While one of the covers has practically identical positions for the lenses, flash, and microphone holes as its predecessor, a second cover has a slightly different arrangement. The microphone hole towards the bottom right corner of the bump has been shifted over further to the right.
The image also includes a black circle in the corner, lining up with the right-hand lens hole and the flash position. The black circle appears to have been edited onto the image, which means it is impossible to tell what is behind it, such as a hole of comparable size or simply blank space.
If it is covering a similar-sized gap in the casing, the positioning would suggest the addition of another sensor in that place, such as the rumored LiDAR sensor. Speculation and other rumor reports have suggested the "iPhone 12 Pro" could borrow the concept from the iPad Pro, which would give the iPhone considerable depth mapping capabilities at the rear of the device.
LiDAR's inclusion could help promote better augmented reality experiences, and may have some photographic uses similar to the TrueDepth camera array's Portrait mode.
Anticipated to launch either in September or October, the "iPhone 12" range is thought to consist of four models, with the "iPhone 12" and "Max" versions expected to have 6.1-inch and 5.4-inch OLED displays, while the "iPhone 12 Pro" and "iPhone 12 Pro will have 6.1-inch and 6.7-inch versions with 120Hz ProMotion support and a 10-bit color depth. Powered by a 5-nanometer A14 chip, the main feature of the new models is anticipated to be 5G connectivity.
The cameras are expected to be 12-megapixel versions offering ultra-wide and wide angles, with the Pro models gaining a telephoto lens, all with a seven-element lens arrangement. The ability to capture 4K slo-mo at 120fps and 240fps has also been floated in rumors.