How to watch Apple's September 15 'Time Flies' event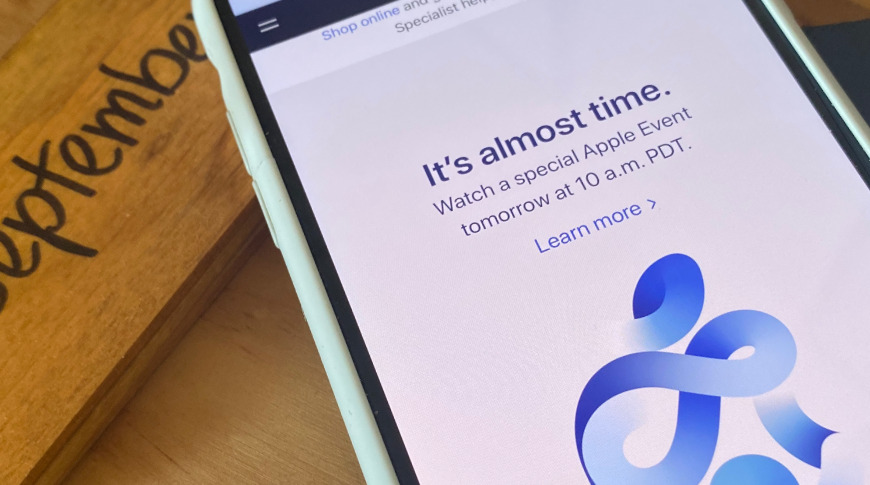 Apple's September event will be streamed and available to watch live across most Apple devices, as well as online — although there are some changes this time.
You can't watch Apple's September 15 even on your Apple Watch, and you can't listen to it on your HomePod, AirPods, or AirPods Pro. Other than that, though, every Apple device is able to show you the launch live. There does just seem to be a different emphasis from Apple now, a preference for where the company wants you to watch.
For the first time since Apple has live-streamed events itself, the September 15 one will require you to be on the US site. International users are being directed to switch to that to watch instead of seeing it on their local Apple site.
Watch on YouTube
Apple is using YouTube's feature of marking a forthcoming streaming video as a premiere, meaning that there is already a placeholder there with a countdown to the event. There's nothing to watch yet, but you can set a reminder.
YouTube may be the most convenient way to watch as it's available to all, without any issues over international viewing. Plus you have the option of watching via the iOS YouTube app — or on the app for Apple TV.
Watch on Apple TV
Currently the least convenient way to watch is via Apple TV. Where previously there was a dedicated Apple TV app for Apple Events, now you're expected to use the regular Apple TV app for everything.
That's fine, but good luck finding the September 15 event. If you still have the old Apple Events app installed, launch that and you'll see an explanation about where the coverage has moved to. Click on Open Apple TV app and you'll be taken to the right section, ready to watch.
The section does not yet list the September 15 event, and the problem is that nowhere does. You can scour every corner of Apple TV and you will not find it — until Apple chooses to promote the event there.
You can search for "Apple events," but curiously if you do that, you don't get the Apple Events section. Instead, you're currently shown the last two events as search results — and they're listed as being movies.
Watch in a browser
It's a shame that there isn't a web browser on Apple TV. However, there is just about everywhere else, so you can go directly to Apple's site and watch there.
During the event, it's likely that you'll be able to watch it streamed directly on the front page. For a time afterwards, it will probably be available there, but you may have to scroll down more as Apple hands over the top spot to its latest launches.
You can instead, though, just go straight to where it will be available from the launch until some months from now. That's the official Apple Events page online.
Or rather, there is if you're on the US site. Currently that events page is still showing the WWDC 2020 keynote if you're viewing from any other country.
It's probable that Apple's decision to limit the streaming to its US-facing site is as a result of some lessons learned over the WWDC coverage. In which case, the replay might be made available on all Apple sites afterwards.
Keep track of what's announced
AppleInsider already has a guide to the event, which is being continually updated. From the 10am PT, 1pm ET start of the event, though, AppleInsider will also have indepth coverage of all that's happening.