Apple airs ASL recap of 'Time Flies' event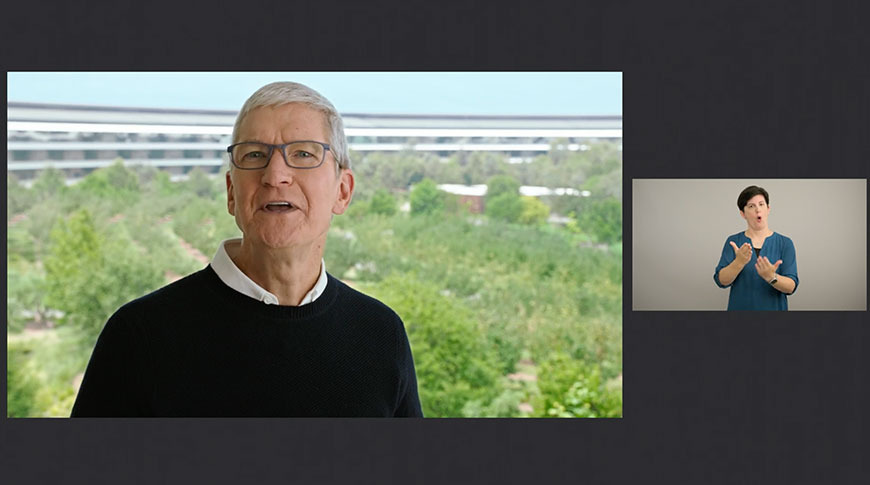 Apple on Tuesday published an American Sign Language translation recapping its "Time Flies" hardware event, a first for the company.
While Apple has for years offered text captions for keynotes, product advertisements and other video presentations, it has not presented an ASL translation for big hardware launches.
The consideration, in this case an interpretation of the company's keynote recap, mainly serves the deaf and hard of hearing community. As noted by Daniel Yong on Twitter, Apple's recap video is also available with English audio descriptions and closed captions.
In the ASL version, posted to Apple's events webpage alongside a non-ASL recap, a woman stands in front of a white background to translate spoken words from CEO Tim Cook, COO Jeff Williams and other executives as they detail the day's announcements. Integrated video markers delineate announcements for Apple Watch Series 6, Apple Fitness+, Apple One and iPad.
Apple is a longtime supporter of deaf and hard of hearing users, and has worked hard to integrate special accessibility features for the wider community across its major operating systems.
In August, the company announced a new partnership with Gallaudet University that will see students and faculty members provided with an iPad Pro, Apple Pencil and SmartFolio case. A scholarship program was also activated to assist students of color with disabilities who seek careers in computer science, information technology, or other STEM fields.