Apple Store goes down ahead of Apple Watch & iPad 'Time Flies' event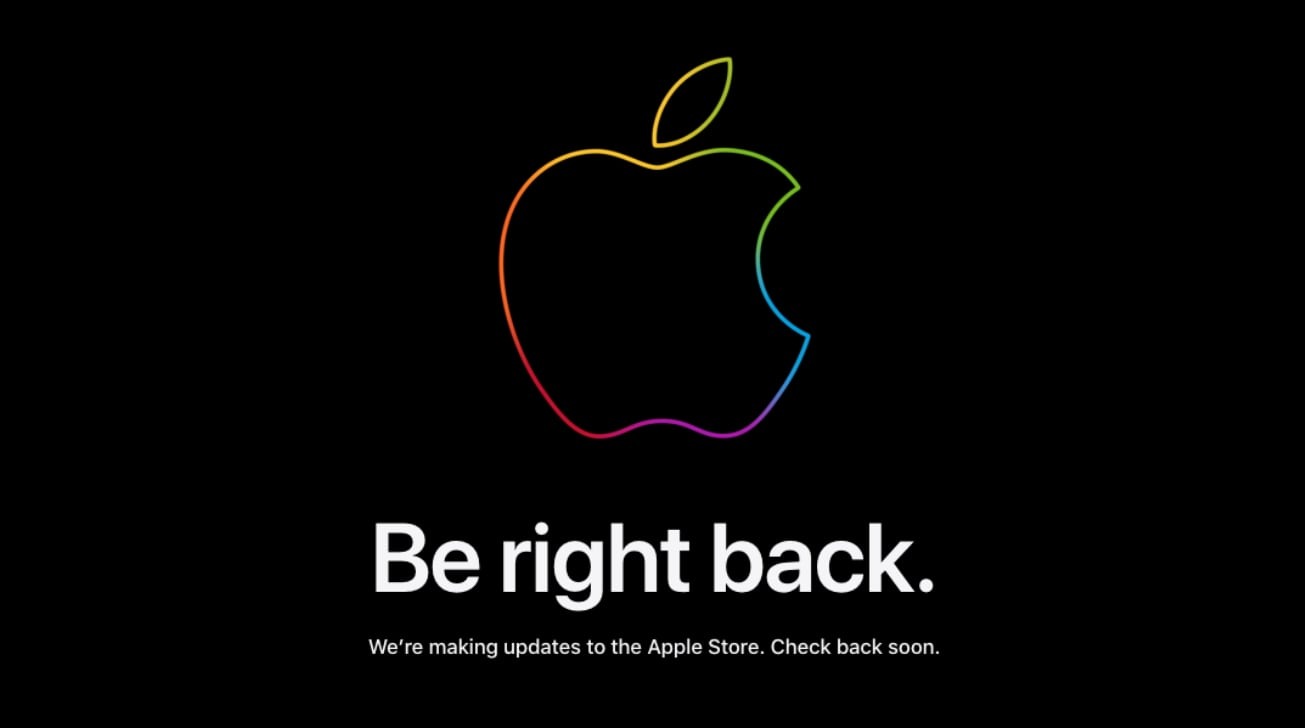 AppleInsider is supported by its audience and may earn commission as an Amazon Associate and affiliate partner on qualifying purchases. These affiliate partnerships do not influence our editorial content.
Apple has taken the online Apple Store down, a move that typically preempts new product launches and other major updates, hours ahead of Tuesday's "Time Flies" special event.
At approximately 7am eastern time, Apple took down its online store, preventing customers from making purchases. Instead, visitors to the store are greeted by a black screen featuring an animated Apple logo and the text "Be right back. We're making updates to the Apple Store. Check back soon."
The message is usually displayed during maintenance periods ahead of major announcements, such as product price changes and adjustments, and the introduction of new products. It is also customary for Apple to take down the store in advance of major presentations, such as Tuesday's "Time Flies" special event, as it prepares to show off brand new hardware for the first time.
The event, which will start at 10am pacific time, 1pm eastern time, is expected to feature the "Apple Watch Series 6" as its main product launch, one which is rumored to be supported by a new plastic version that will be an entry-level version of the wearable device.
Another product likely to appear will be the "iPad Air 4," an update that introduces squared and flat edges similar to the iPad Pro lineup, a larger 10.8-inch screen, and a shift of Touch ID to the power button following the removal of the front Home button.
Another candidate for launch is "AirTags," Apple's often-rumored Ultra Wide-band tracker accessory. It is believed to take advantage of the Find My app on iPhones to help users track down lost items, such as keys.
While a September event is usually a venue for Apple to introduce a new iPhone, such as the "iPhone 12," speculation has Apple holding a second event for the 2020 iPhone models, possibly in October.