Apple Watch SE & Family Setup aims for a slice of the kids GPS tracker market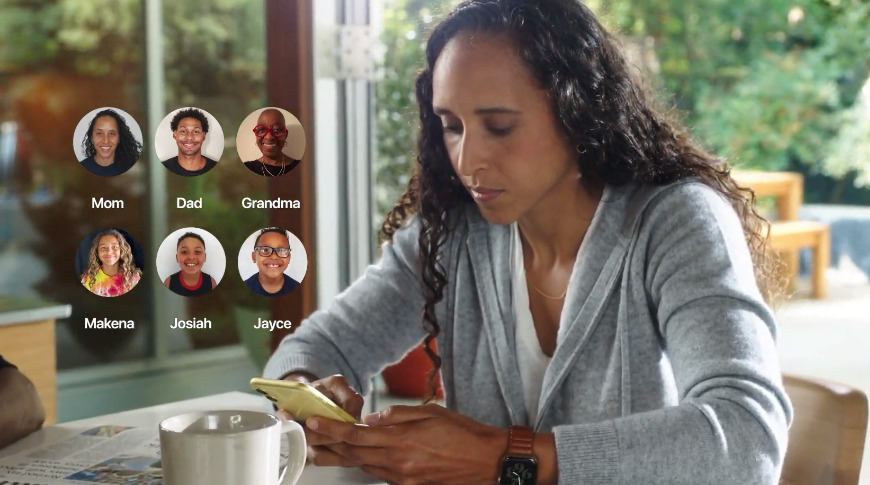 By aiming at both parents and children, Apple's Family Setup and Apple Watch SE will disrupt the kids' GPS tracking market — and parents should consider the device as an ersatz first iPhone.
It doesn't initially seem like there's much of an overlap between the Apple Watch SE plus Family Setup, and GPS trackers for children. They seem especially like very different markets when you can get such a tracker for around 30 bucks.
Apple will surely never sell anything for that price — at least, perhaps not until it comes out with "AirTags" — but yet again, Apple may be looking at the bigger picture. If you run a company selling children's GPS trackers, nothing Apple announced at its September 15, 2020 event will have alarmed you.
That's because Apple is really smart at looking at what people want and need, sometimes before they even realize it themselves. And Apple could be looking at the human side of this children's GPS tracking market.
Pretty much all such products seem to be aimed at the parents who are going to buy them, but Apple may be thinking of the children who will carry them around. If you're a kid, there is very little incentive beyond good behavior to make you remember to carry a GPS tracker with you.
Whereas if that tracker is an Apple Watch, no child will never leave their house without it.
It's not just about tracking
Without question, a child who knows about the Apple Watch SE and Family Setup will far sooner press their parents for it than they would a regular GPS tracker. Don't ever underestimate the power of the child market for devices they can't actually afford themselves.
Only, it is not as if this ability to know where your children are is the sole thing that is on their mind or yours. There's also a concern about their education, about their ability to have — as Apple put it — "greater independence," while you have "reassurance."
At some point, you're going to buy your children a phone. And Apple has just pushed that moment back at least a while.
For Family Setup to work, your child must have an LTE Apple Watch and that does mean they have their own phone number. It also means they have their own data plan, even if you kindly pay for it, but you don't have to buy them an iPhone.
This does push Apple's price up even further. Quite apart from the cost of the cell plan, which might be ten bucks a month, the need for LTE means Apple Watch SE starts at $329. For comparison, the iPhone SE, inarguably a wider-use device, retails for $399. But, more on that iPhone SE in a bit.
That is the least expensive Apple Watch you can use Family Setup with, too. This is because the lower-cost Apple Watch Series 3 is no longer available with LTE.
The Apple Watch SE as a first Apple Device
By being able to make calls, send messages, and do just about everything a phone can offer bar web browsing, children won't need an iPhone. If you were previously looking at the cost of a GPS tracker and a phone, Apple has just altered the playing field.
The battle with children in regards to Internet content isn't an openly hostile one most times. In our experience, children are like water in this regard — if there is a gap in filters or security, a child will find it by accident or design.
We are advocates of using the Internet with children as an educational venue, and less so for mindless entertainment. With that Apple Watch SE as "baby's first iPhone" so to speak, your child cannot get to sites you wouldn't want them to see for whatever reason you see fit.
This allows for a scenario for saving that iPad or upgrade-waterfall iPhone for the living room, under supervision. Even the remarkably good YouTube Kids app has gaps and holes in content filtering, and they will be found. If they find these gaps while you're there, the discussion about what was just seen can be had in real time.
Even though the Apple Watch SE costs less than an iPhone SE, and is inescapably much more expensive than a solitary GPS tracker would be, it also has compelling mix of advantages over either device, from a parenting perspective.