Epic refutes Apple's claim 'Fortnite' lawsuit was marketing exercise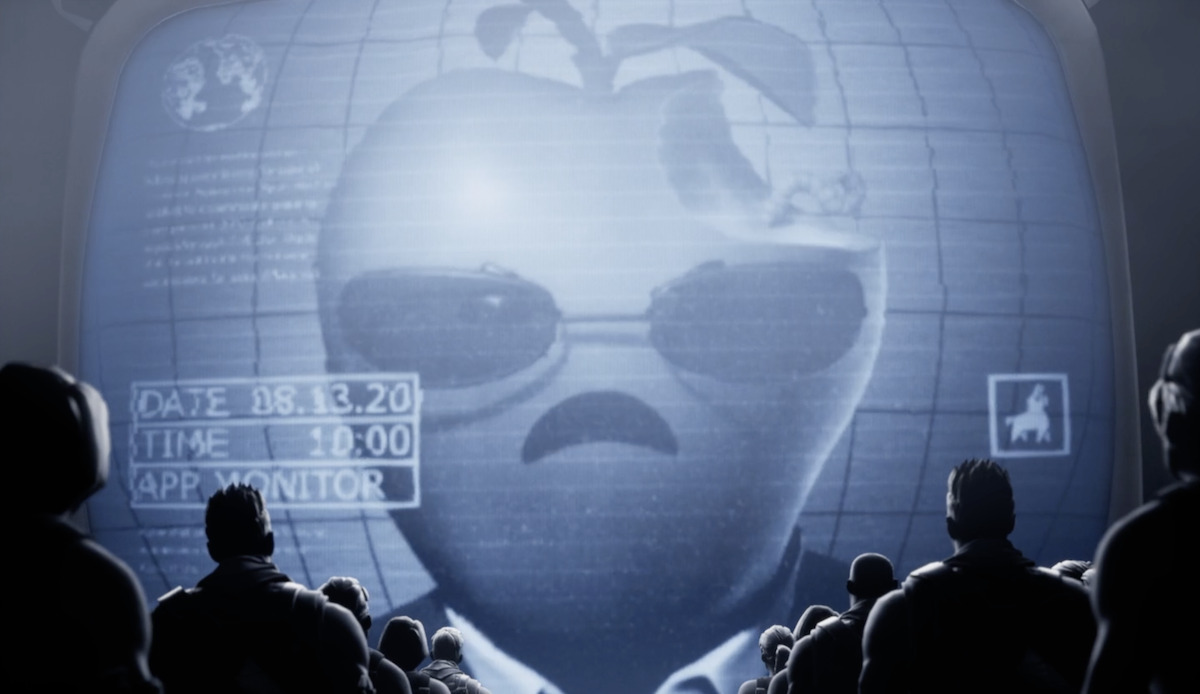 Epic Games has responded to Apple's latest filing in the ongoing "Fortnite" lawsuit, denying a claim that the lawsuit was instigated as a marketing campaign for the iOS version of the game.
On September 16, Apple filed legal documents with the US District Court for the Northern District of California ahead of a hearing for the legal saga scheduled for September 28. In that filing, Apple suggested the lawsuit was an attempt by Epic to revitalize "Fortnite's" popularity via an elaborate marketing campaign.
In the new filing, Epic counters Apple's statement that it had seen a near 70% drop of interest by July 2020 compared to October 2019, on the belief that Apple "cherry-picked" the data. Epic claims Apple used Google Trends data about search volumes, one that started from a "one-week spike" that took place in October that coincided with a popular in-game event.
"Fortnite users increased over that period," a reply by Epic CEO Tim Sweeney claims, with user engagement data from the developer itself said to show the daily active users of the game increased by "more than 39%" over the same period.
The filing continues by point at Apple's claim "it is no monopolist" by asking the court to view smartphones are "interchangeable" with computers and gaming consoles. Apple was effectively comparing iPhones to similar digital stores offered on other gaming platforms, including the similar sales and software ecosystems offered by Sony and Microsoft for their PlayStation and Xbox console families.
Epic responds by declaring "that assertion is contrary to basic antitrust principles and common sense: a Sony PlayStation does not fit in your pocket but a smartphone does." This argument uses an odd measure of comparison, as it could be argued that the Nintendo Switch is a Fortnight gaming platform that, while not easily pocketable, is still a highly mobile device.
Epic also urges the court to ignore Apple's claims that in-app purchasing is an "inseparable aspect of the App Store," due to many apps offering third-party payment processing in specific categories, and that in-app transactions can take place long after the app has been downloaded in the first place. The high demand from developers for third-party in-app purchase processing in the App Store is also touted, by a disclosure from Apple itself advising it has terminated at least 2,000 developer accounts over the matter.
Over the matter of Apple terminating Epic's access to the developer program, Epic claims it is "doing precisely what the Supreme Court has instructed that Epic is entitled to do: refuse to comply with anti-competitive contractual conditions," and that Apple has "no valid response."
Apple's repeated invocations of "privacy" and "security" as justifications for the account termination is also seen dimly by Epic, suggesting "Apple has not pointed to a single security issue relating to Epic's direct payment option, any of Epic's apps, or Unreal Engine."
Epic has a number of other smaller issues with Apple's claims, including correcting Apple on one assertion that Epic removed IAP from "Fortnite," when it actually offered it alongside its own payment system. A claim that Apple asserts Epic's August 13 release had security risks was also declared as false, as "Apple has not presented a shred of evidence that there is any security issue."
A disagreement is also made about an Apple declarant asserting that Epic breached an agreement with Sony to enable cross-platform play without consent in 2018. Epic points out that Sony enabled cross-platform play in September 2018, with "Fortnite" one of the first game to use it.
Apple's attempt to suggest Epic's own marketplace "charges users and developers a commission" similar to its own IAP system is also deflected by Epic. "The Epic Games Store offers developers the choice that Apple does not: they can use Epic's payment processor for in-app purchases, or they can use another payment processor and pay Epic nothing," the filing states.
There is also a mention of a claim by Apple that it placed "Fortnite" billboards in Times Square and LA Live at its expense, which benefited Epic. Epic instead claims the billboards actively promoted the availability" of DJ Marshmello's concert playlist on Apple Music.