How to use App Clips in iOS 14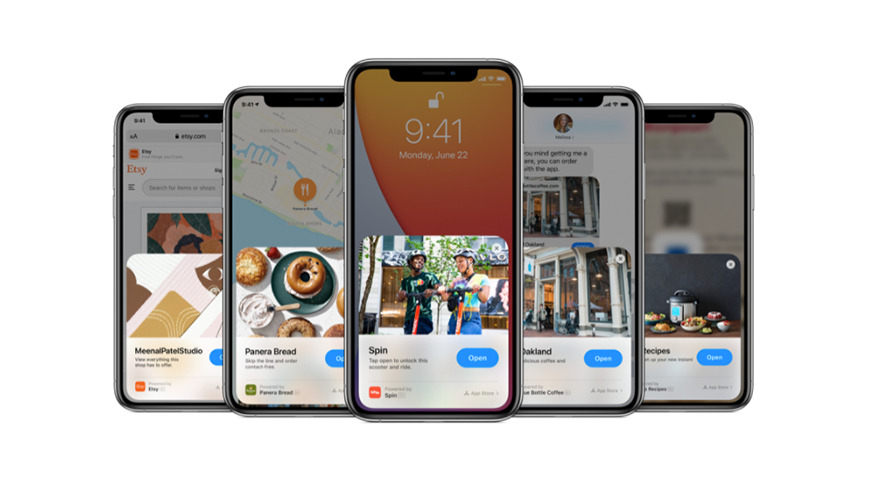 Learn how iOS 14's new App Clips feature can help you complete common tasks, such as grabbing lunch, without requiring you to download a retailer's full app.
App Clips are mini versions of apps that you don't need to download to use. In a way, they're just web-based versions of many apps you already know and love. App Clips will be able to be accessed in many different ways — through Apple Maps, websites, and even Messages.
For example: Maybe you're staying in a hotel, and you find yourself getting hungry. You open Apple Maps to see what restaurants are nearby. You're in luck — there's a Panera just down the street.
Instead of waiting for the full Panera app to download in what can be a challenging wireless environment, you can use the much smaller Panera App Clip to instantly order dinner. Instead of worrying about making an account and entering payment information, you'll be able to use Apple Pay, too.
Because iOS 14 is fairly new, there are only a relatively limited amount of App Clips available to test out. We anticipate that many of your favorite retailers and online services will have App Clips available to use in the coming weeks.
If you'd like to see how an App Clip works, you can follow the steps below to get a better idea of what to expect as developers continue to roll out the feature.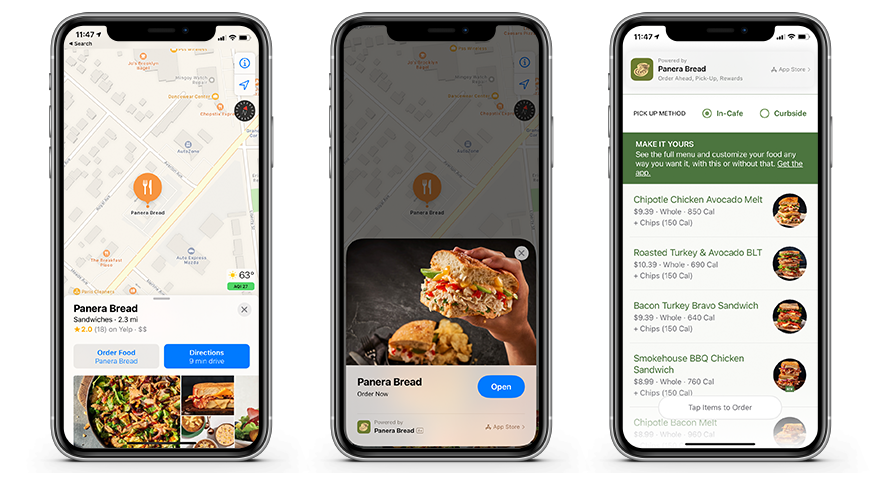 How to use App Clips in iOS 14
Open Maps
Search Panera Bread
Tap on the location on the map
Tap Order Food
View the menu from within the app clip
Any Panera Bread will do, including the one on 7th Avenue in New York City. Don't actually click on "Pay with Apple Pay," unless you have the intention of grabbing some lunch.