Apple introduces App Clips for iOS 14 during WWDC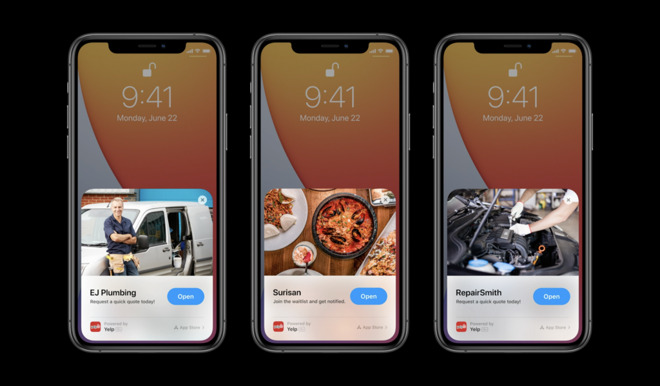 During Monday's WWDC conference Apple announced App Clips, which are small snippets of an app that let you interact with them without downloading a full app.
Apple Senior Vice President Craig Federighi introduced App Clips as a staple part of iOS 14. With App Clips, users can view information or make purchases from a "card" interface rather than downloading a full app.
Previously users browsing Apple Maps would need to download Yelp or Open Table in order to view the third-party content within the app. Now, App Clips will surface the information from within the app by downloading a small portion of the app.
The App Clips are designed to be small, less than 10MB, and offer the latest in Apple tech like Apple Pay and Sign-In With Apple. App clips will not show up on the home screen, but will be available in the App Library.
Users can surface App Clips from all across iOS like within Safari or Messages. You can also utilize specialized QR code's to access an App Clip, formerly rumored as "Project Gobi."