iOS 14 reveals 'Gobi' AR commerce app, Find My app with AR user feedback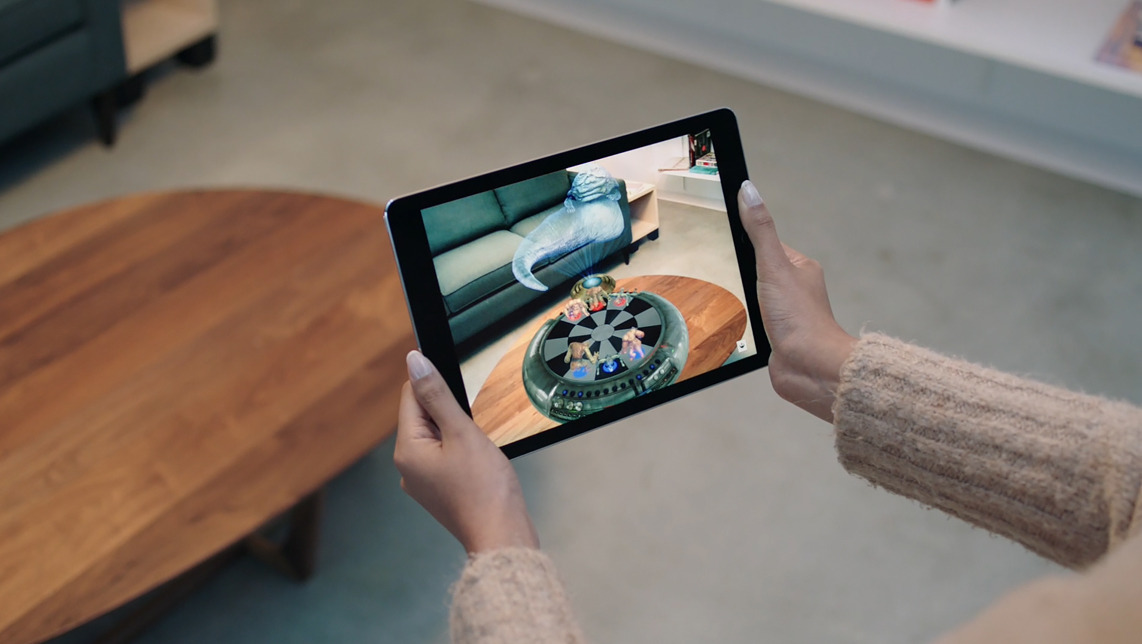 A new dump of data hidden within an internal iOS 14 build has surfaced online, revealing some of Apple's future plans for augmented reality on the iPhone.
A leaked version of Apple's upcoming iOS 14 update reportedly contains user interface icons, mockups and other files related to the Find My app, as well as a future AR commerce app called Gobi.
The Gobi app itself appears to use AR as a utility for commerce. Among the leaked files, which were provided to former TechCrunch writer Josh Constine, are QR codes that can be scanned in Gobi to bring up websites for products from Apple and its partners, such as Starbucks and Disney with a "Star Wars" property. Alongside more traditional QR codes are codes that feature an Apple-branded colorful and circular design.
There are also references to a shopping comparison tool in Gobi, as well as a 3D render of an Apple Watch that users can interact with. When used in-store, there are also files that suggest Gobi can be used to net discounts at partner retailers like Starbucks via geo-fencing.
Interestingly, one of the files provided to Constine appears to be a placeholder pagoda render with a filename of "Sbux_Preview." Constine theorizes that it could "show how AR might spruce up the decoration of the cafes while giving visitors something to play with."
The iOS 14 leaks also contain some information that corroborates past rumors of AR integration in the Find My app.
Constine received several audio files and haptic feedback codes that reveal how the Find My app can give cues to a user when they're attempting to locate a missing device. Bringing up the AR view in Find My, the app could play encouraging tones when a lost device is Nearby, and discouraging tones when the user moves away from it. The former TechCrunch reporter has included those audio files in a YouTube video detailing the leaks, which you can see below.
The video above opens with an introduction that's supposedly meant for the Find My app. The clip features a spinning retro Apple logo while the song "Awaken" by Slyrax plays in the background.
Apple is largely expected to release a first-party AR headset or glasses by 2022, but these new leaks also reveal that the company's AR ambitions also extend to its current flagship product as well. The use of AR in the Find My app are also tied to rumors of an upcoming Bluetooth and Ultra Wideband tracking device called "AirTags."