Amazon's Eero 6 mesh routers refreshed with Wi-Fi 6 support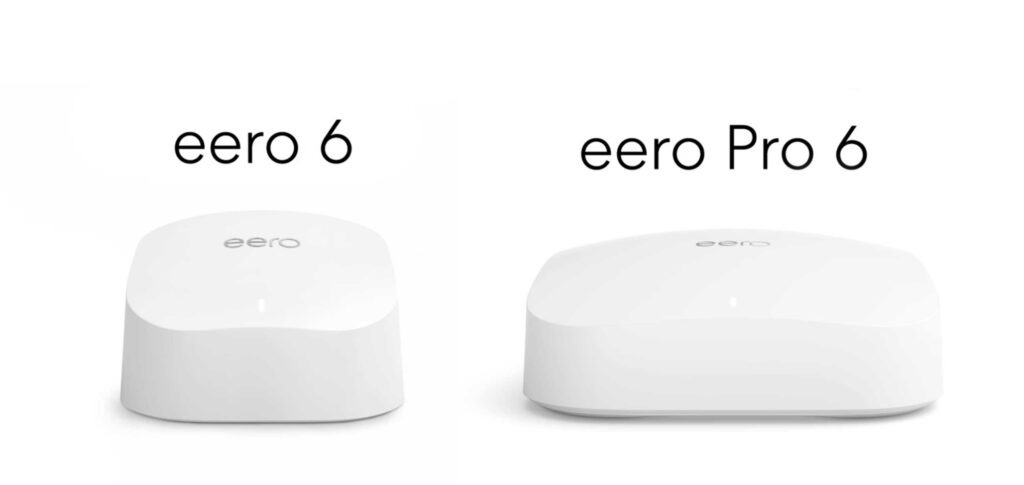 Amazon has unveiled new versions of its Eero router hardware with support for Wi-Fi 6 and Zigbee home automation — but support for HomeKit Router features remains unclear
The new products include the Eero 6 and the Eero Pro 6 mesh Wi-Fi routers, as well as new Eero 6 Wi-Fi extenders. All devices support the Wi-Fi 6 standard, bringing faster speeds and support for more simultaneous connections.
Eero's new routers feature a slightly different design than predecessors, but remain backwards compatible with the company's past networking gear.
The Eero Pro 6 is also a tri-band router, offering two 5GHz bands and a single band for technology that connects via 2.4GHz. The standard Eero 6 offers one of each of the two bands.
Both the Eero 6 and Eero Pro 6 feature two Ethernet ports and a USB-C port, while the Eero 6 extenders only contain a single USB-C port.
Back in February, some Eero router hardware received an update to provide HomeKit compatibility. At the time, it was the first mesh router system to support the Apple smart home platform but it isn't clear yet if the Eero 6 will be HomeKit routers. Apple also sells several Eero products directly on its online storefront.
Apple's iPhone 11 and iPhone 11 Pro devices, as well as new models of the iPad Pro, all support Wi-Fi 6. As of writing, no Macs include support for the faster connectivity standard.
The Eero 6 system starts at $129.99, while Eero Pro 6 starts at $229.99. The Eero 6 extended retails for $89.99 each. All three devices are available to preorder from Amazon starting today, and will ship on Nov. 2.
Update September 24 3:56 P.M. - removed explicit HomeKit support reference after conflicting information provided by Amazon