Apple highlighting App Store benefits to customers & developers in new promotional push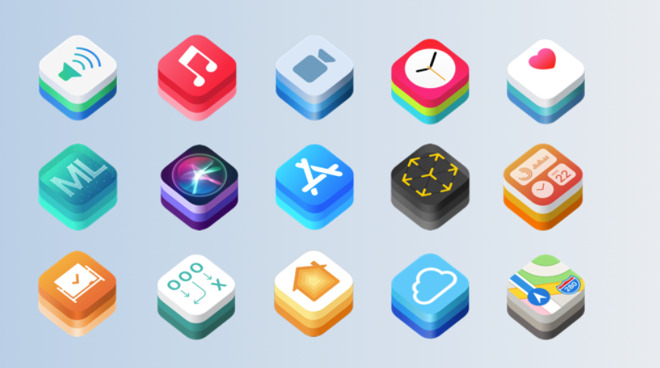 AppleInsider may earn an affiliate commission on purchases made through links on our site.
In a new promotional effort within its developer site, Apple touts how with one App Store that gets 500 million visitors weekly, app makers can reach 1.5 billion Apple devices across 175 regions.
Alongside its more public-facing promotions of both the App Store and the Apple Developer Program, Apple has now updated its official developer site to promote the benefits of working with the company. The new page contains little that isn't also on the new public pages, but does specify how developers can leverage Apple's business and marketing options, as well as its technology ones.
Stressing that its single App Store means reaching five platforms — iPhone, iPad, Mac, Apple Watch, and Apple TV — Apple says that it supports 40 languages and distributes apps to 175 regions around the world.
"We provide a powerful range of cutting-edge tools and configurations, so you can focus on creating innovative apps that influence culture and change lives using the latest Apple technologies," says Apple on the new page. "And we make sure that App Store services are always available, thanks to our hundreds of sustainability and reliability engineers who maintain our dedicated data centers (powered by 100% renewable energy)."
The new page repeatedly underlines how a developer in the Program can concentrate solely on creating their app, and leave the rest to Apple.
"Apple verifies user accounts to check that your users are real, helps to see that you get paid, and ensures that your intellectual property is protected," Apple says. "We also assist with tax obligations in over 60 regions and support any dispute process to help you protect your trademarks and copyrights."
On the technology side, Apple promotes how it has "250,000 APIs" in its various SDKs. "And with 92% of iPhone devices issued in the last four years running iOS 13, you can confidentially [sic] deliver features using the latest technologies."
A recurring complaint that developers and other Apple content creators such as Apple News+ publishers, is that the company keeps all user data for itself. The new page doesn't directly address this issue, but does promote how it provides information about customers to developers.
"Each month, we analyze billions of anonymized data points that give developers valuable business insights," it says. "Measure your app's performance with data you won't find anywhere else, view sales and trends, and view and download payments and financial reports."