Leaked case stickers show 'iPhone 12 mini' name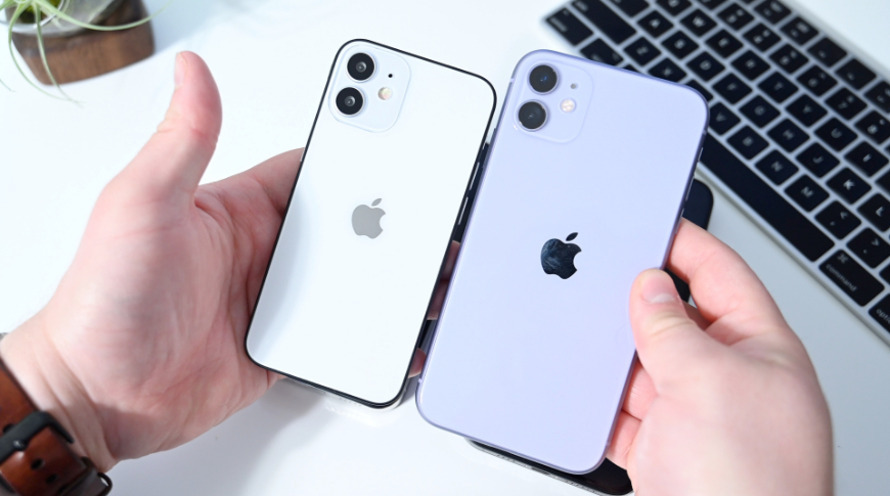 An image purporting to be of Apple distribution stickers, or labels, includes names for "iPhone 12" models, including the recently-rumored "iPhone 12 mini."
Following the recent rumor that Apple would name its smallest new model as "iPhone 12 mini," a new photograph has been leaked which appears to confirm it. The image appears to be of three packing labels, distribution stickers, for a series of different silicone cases for different "iPhone 12" models.
The image, tweeted by leaker DuanRui, looks as if it is a still from a video. However, so far only this single frame has been released.
The frame is hand-annotated with the "iPhone 12 mini" sticker labelled "5.4," the size that phone's screen is expected to be. Similarly, there is an "iPhone 12 Pro Max" sticker which has been labelled "6.7."
The third label, marked by hand with "6.1," features the description "iPhone 12 | 12 Pro Silicone Case Black." It's the only label that appears to cover two models, and it implies that there will be an "iPhone 12" and an "iPhone 12 Pro" of the same size.
Tweeter DuanRui has a short but strong track record in leaking Apple news. He or she most recently revealed that the new iPad Air 4 would have Touch ID embedded in the sleep/wake button.