Apple resurrects MagSafe branding for line of iPhone 12 accessories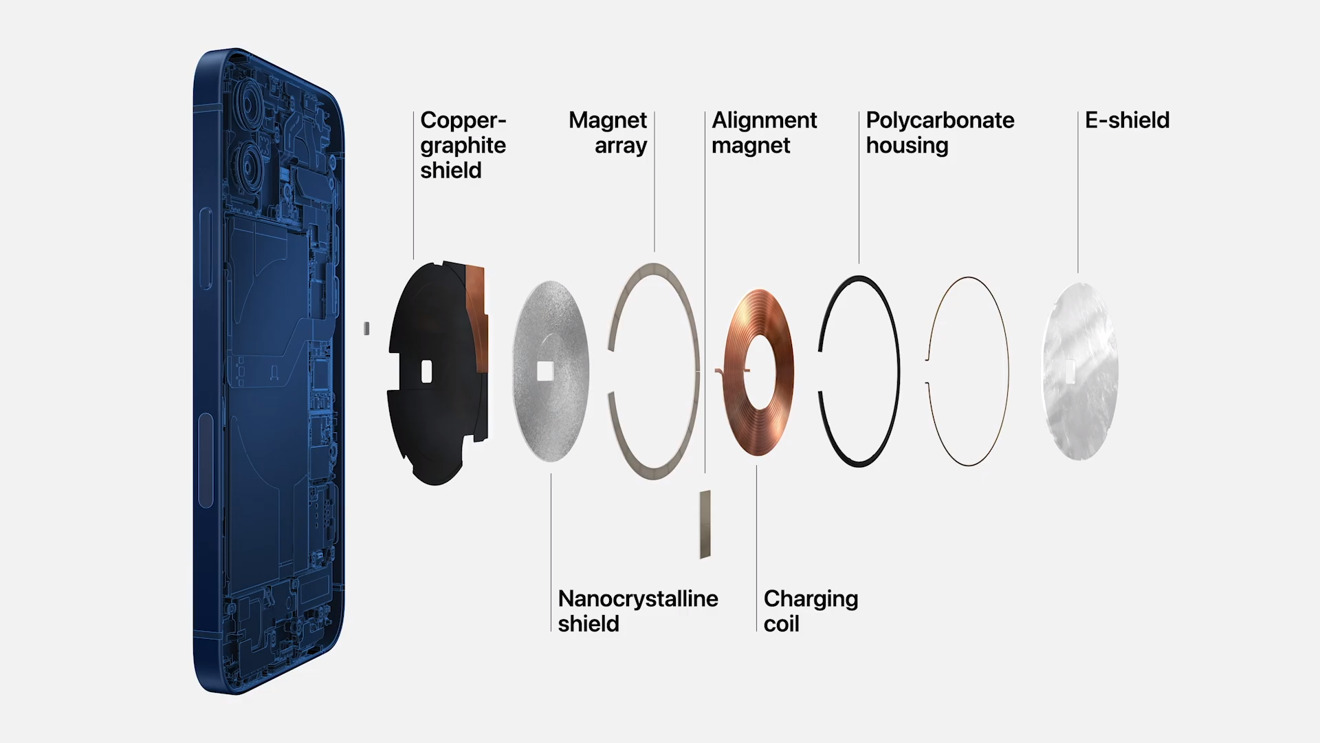 Apple has brought back its MagSafe name for a new ecosystem of iPhone 12 accessories including cases, chargers, and wallets.
During its "Hi, Speed" October event, Apple debuted a new feature for iPhone 12: MagSafe. The reinvigorated name now refers to an integrated magnet in the back of the iPhone 12 line. Using this set of magnets, Apple opens up new possibilities for a large ecosystem of accessories that it will be creating along with third-party manufacturers.
The MagSafe charger snaps to the back of iPhone 12 and allows you to hold and use the iPhone while it is being charged at fast speeds. There is also the MagSafe Duo which is a folding charger that can charge both an iPhone 12 and Apple Watch simultaneously.
Other Apple accessories include a magnetically attaching wallet and a new sleeve. The sleeve uses the magnet that, when detected by iPhone, causes the clock to illuminate through a small window in the case.
Accessory makers will be free to create their own MagSafe devices as well. Belkin is soon to release a new MagSafe car mount as well as a new multi-device charging dock.