Apple spent $1.56M lobbying US government in Q3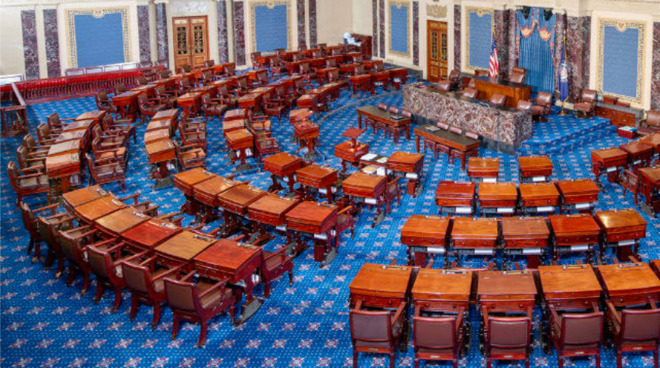 AppleInsider may earn an affiliate commission on purchases made through links on our site.
A U.S. Senate document published this week reveals Apple spent spent some $1.56 million in the third quarter of 2020 to lobby lawmakers on a variety of issues including the coronavirus pandemic, taxes, autonomous vehicles, and more.
According to a lobbying disclosure form made public on Tuesday, and subsequently spotted by SetteBIT on Twitter, Apple directed a team of seven lobbyists to impact policy at the U.S. Senate, House of Representatives, Patent and Trademark Office, Department of Defense, Federal Communications Commission, Treasury Department, Health & Human Services, U.S. Trade Representative, State Department, Homeland Security, Office of Management & Budget, National Institute of Standards & Technology, and Executive Office of the President.
Apple discussed a range of matters with lawmakers, from the usual patent reform, environmental, trade and corporate tax reform issues to more recent developments like the coronavirus and remote education. On the latter, the tech giant benefitted from a boost in Mac and iPad sales thanks to stay-at-home orders and the remote learning initiatives that followed.
Apple is also looking for tax breaks for semiconductor fabrication, suggesting the company wants to expand chip production in the U.S. The move comes as Apple prepares to ramp up supply for Apple silicon Macs.
Other topics of interest include government oversight issues such as requests for user data and the EARN IT Act, and health-related concerns that impact mobile medical devices, health records and health data. Mobile payments and Apple Card were also discussed, according to the report.
Apple continues to argue diversification in the workplace and push for Deferred Action for Childhood Arrivals (DACA) and other immigration matters.
Overall, spending on lobbying operations was down about $200,000 year-over-year. Sequential spend was also down, as Apple laid out some $7.4 million on similar initiatives in the first half of 2020. That figure nearly matched Apple's outlay for the whole of 2019.
Beyond in-house lobbyists, Apple CEO Tim Cook regularly interfaces with high-ranking government officials. The most prominent figure is President Trump, with whom Cook has a working relationship that is rare among the tech elite.