Apple's iPhone 12, iPhone 12 Pro, and iPad Air 4 are now available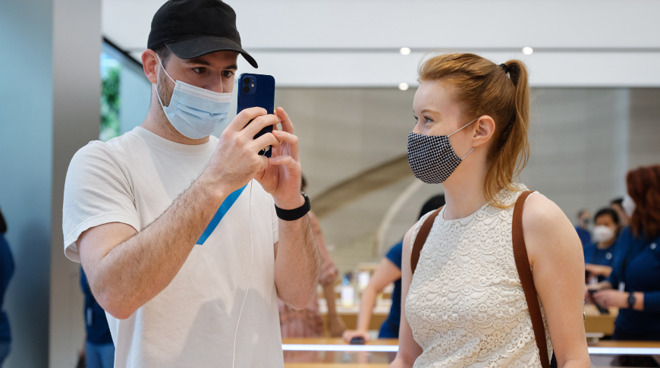 AppleInsider may earn an affiliate commission on purchases made through links on our site.
Customers who pre-ordered the iPhone 12, iPhone 12 Pro, or iPad Air 4 are now beginning to receive their shipments, plus Apple Stores have the new devices in stock.
Unlike the online pre-ordering process, which saw orders beginning at the exact same minute around the world, Apple Stores in Asia have been among the first to sell the new devices in-store.
Apple has revealed photographs of buyers picking up the new iPhone 12 in Singapore, plus how its Pennsylvania distribution center has been preparing shipments for US and Canadian customers.
"The vast majority of Apple Store locations around the world are open and operating in various service models to protect the health and well-being of customers and employees," said Apple.
As part of Apple's coronavirus precautions, many of those stores are operating the new "Apple Express." This is a procedure for pickups to quickly service online orders, and Genius Bar appointments.