Facebook cloud gaming launches in browsers and on Android - but not iOS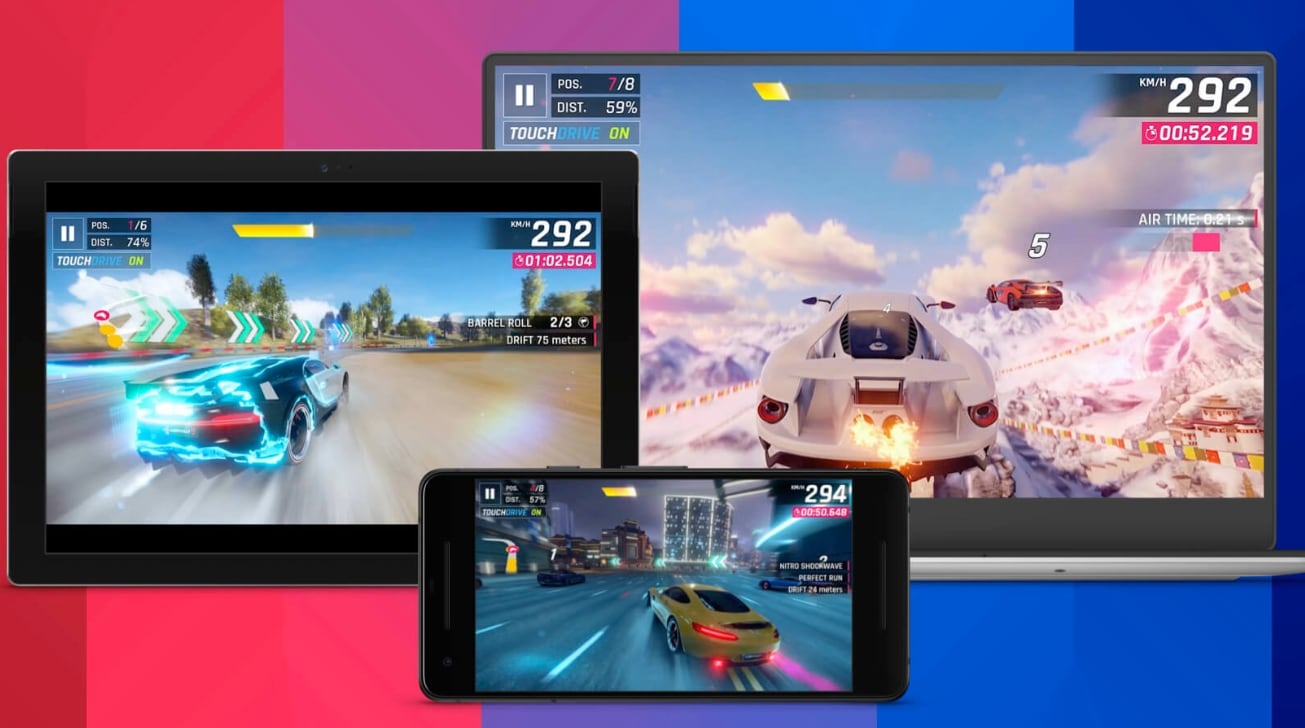 Facebook has launched its cloud gaming service, but while it is available via web browsers and on Android devices, the new app feature won't be usable on iPhones and iPads at launch, due to Apple's "control over a very precious resource."
Launched on Monday, Facebook Gaming is an option within the Facebook app and website that allows users to play highly graphical games, regardless of their hardware. Games are hosted and rendered in the cloud, with gameplay video streamed live to users with minimal lag.
Playing games in the cloud offers some benefits to users, such as not needing to download and install games before starting to play, immediate access to games, and working on multiple platforms in very similar ways.
While the service will be available for many users, Facebook won't be rolling it out to the iOS app at launch. In July, Facebook blamed Apple's policies for not enabling gameplay functionality within a standalone Facebook Gaming app, with most of it needing to be removed in order to be approved by Apple at all.
In a blog post, Facebook further advises "Even with Apple's new cloud games policy, we don't know if launching on the App Store is a viable path." Though it is possible that players would be able to work around the limitations, such as by using mobile browsers, Facebook insists there are still limitations to what could be offered via Safari.
"While our iOS path is uncertain, one thing is clear. Apple treats games differently and continues to exert control over a very precious resource," writes Facebook.
Facebook Gaming is launching in beta on Android and via desktop web browsers, with a selection of free to play cloud games. The initial releases include Gameloft's "Asphalt 9: Legends," "Mobile Legends: Adventure" by Moonton, "PGA Tour Gold Shootout" by Concrete Software, Qublix Games' "Solitare: Arthur's Tale," and "WWE SuperCard" from 2K Games.
Access to the games will start in some areas of the United States, including California, Texas, and Northeast and Mid-Atlantic states, with regional access expanding in the coming months. The selection of game genres will also expand from latency-tolerant titles to more genres, including action and adventure games in 2021.
App Store policy issues
The main problem Facebook has is that Apple's guidelines for the App Store are restrictive when it comes to cloud gaming services.
As Apple doesn't allow for the creation of app stores within the App Store, this means gaming services with some form of store component won't be accepted unless the store is blocked off on iOS.
Apple also examines apps before they appear in the App Store, chiefly for security and to check they comply with rules. This effectively rules out any services that propose the separate installation of games, as that would involve code that Apple didn't have a chance to examine.
The restrictions have caught out other companies before. For example, the Steam Link app was accepted then rejected in 2018 for seemingly breaching App Store guidelines relating to "business conflicts," though one year later the app was then allowed back into the store following some changes.
However, the same policies have caused problems for Microsoft's xCloud and Google Stadia, two other game streaming platforms similar to Facebook Gaming.
In August, Apple explained xCloud wasn't allowed due to App Store guidelines stating apps couldn't rely on streaming from the cloud. While Steam Link isn't affected by the rule, as it is a stream from a user's own computer to their mobile device, it does apply to those with cloud servers.
The specific rule in the App Store guidelines is 3.1.2(a), which states "each game must be downloaded directly from the App Store," something which isn't possible for cloud gaming services.
Not long after, Microsoft fired back in accusing Apple of treating gaming apps unfairly compared to other apps in the App Store, applying rules more leniently against non-gaming apps "even when they include interactive content."
The same problem also affects Google Stadia, though one user's attempts to circumvent the App Store rules to enable Stadia access via a full-screen browser was pulled shortly after its release.
Apple has attempted to make it possible for game streaming services to exist in the App Store, but a clarification of the rules in September didn't do Apple any favors. Streaming games are permitted "so long as they adhere to all guidelines," which means each game playable on the service must be submitted for review by Apple and use Apple's in-app purchase mechanism to unlock features and functionality.
"Each streaming game must be submitted to the App Store as an individual app," Apple declared, with each including an App Store product page, appears in charts and search, and can be managed by ScreenTime. The collection of game apps would then be accessible within a main catalog app offered by the service.
Not all services offering cloud gaming are being affected by the App Store rules, with Amazon's Luna service working via the browser instead of relying on a dedicated app.
Given Apple's current legal fight against Epic Games over App Store monetization and third-party app store creation, it is unlikely that either of these elements will be relaxed for gaming services anytime soon.
Apple reached out to AppleInsider, insisting it is continuing to engage with Facebook by providing feedback to bring its apps in compliance with the App Store Review Guidelines. It also supports developers of streaming game services wanting to join the App Store, including accessing users through multiple methods.
Said streaming services are to adhere to Guideline 4.9, which relate to individual game submissions to the App Store, the use of in-app purchase mechanisms, and the operation of catalog apps. Apple also reiterated that services that aren't able to work with Apple's guidelines are still able to provide their product to consumers via Safari, which isn't subject to the same restrictions.