Backbone One controller and app aims to elevate iPhone gaming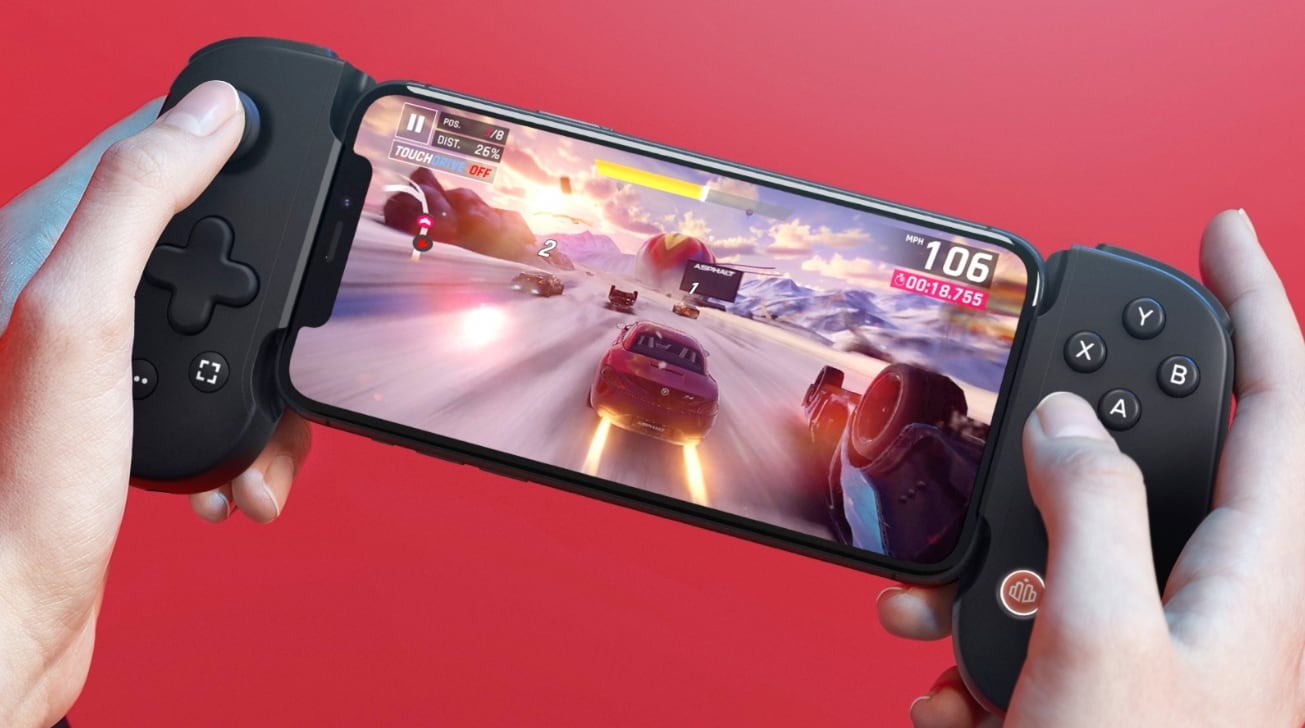 AppleInsider is supported by its audience and may earn commission as an Amazon Associate and affiliate partner on qualifying purchases. These affiliate partnerships do not influence our editorial content.
Backbone Labs has launched Backbone One, a game controller for iPhone that, used with its companion app, aims to make mobile gaming closer to its console counterparts.
Quietly launched on Tuesday, Backbone consists of two components, consisting of the controller itself and a companion app. The controller is currently only available to purchase through the companion app, offered in limited "drops" to consumers, rather than through traditional retailers.
Consisting of an expandable controller that lengthens and fits around the iPhone, the Backbone One sports two analog sticks, a d-pad, four conventional buttons, and dual shoulder triggers. On the base are a 3.5mm headphone jack and a Lightning port for pass-through charging, while a lightning connector inside slots into the iPhone itself.
The controller also has four other buttons, which all take advantage of the companion Backbone app's various functions, which aims to elevate the mobile gaming platform to one closer to console gaming. A bright orange Backbone button will launch the app on the inserted iPhone, which will also display all the games installed on the device, along with other games that support external controllers, such as those on Apple Arcade.
A dedicated button is offered for users to record 1080p30 gameplay videos or to take a screenshot, which is stored on the iPhone and able to be edited and shared on social media via the app. A third extra button is used to handle social gaming, with a tap able to mute in-app voice chat in the app's Party feature, which is also used to keep track of friends.
The social element of the app can also alert players when friends are playing a game which they can join, increasing the chance of multiplayer gaming.
The controller is compatible with the iPhone 6s and later iPhone models, running iOS 13 or later. Weighing 4.87 ounces, the controller measures 3.7 inches tall, 1.28 inches deep, and between 6.94 inches contracted and 10.14 inches expanded.
The Backbone One controller costs $99, sold via the official app, but the initial 3,000 units of stock have sold out. The app advises the next release period will be on October 30.