Apple's earnings in China drop nearly 30% in Q4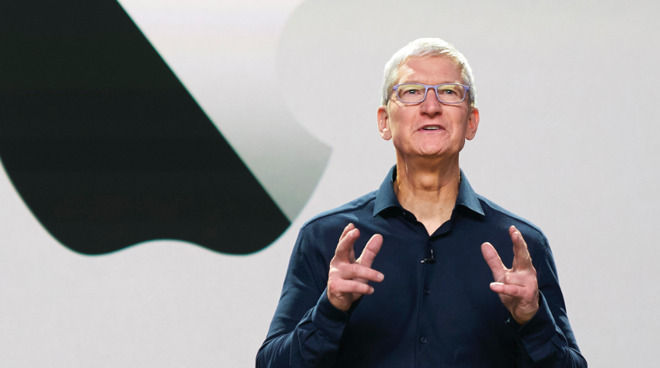 Apple has revealed it achieved $7.9 billion in sales in China, down considerably from last year's $11.1 billion. However, Tim Cook says that was better than Apple's expectation.
During its fourth quarter 2020 financial earnings call, Apple announced that its earnings in China were down $7.9 billion. That's a drop of 28.9% from this time last year when it earned $11.1 billion, and is also less than last quarter's $9.33 billion.
"Back in April, I said we were in the most challenging environment in which Apple, as a company has ever operated," said Tim Cook. "That atmosphere of uncertainty of resolve of making difficult calls with limited information has not only come to define Apple's year... it has been a chapter that none of is will forget."
"China is the region that was most heavily impacted by the absence of the new iPhones during the September quarter," he continued. "Still, we beat our internal expectations in the region, growing non-iPhone revenue strong double digits and iPhone customer demand grew through mid-September."
"Of course not shipping new iPhones for the last two weeks of September, makes that [China earnings] number in the aggregate a negative," Cook told analysts during the call. "But net [situation is that] the underlying business in China last quarter was very strong, and perhaps very different than you might think from just a quick look at the stated number, in terms of this quarter."
Cook said that looking at the earnings up to when Apple might ordinarily have launched new iPhones, China sales were "growing from a customer demand point of view."
"Although we don't [give a guide] to revenue," continued Cook, "I would tell you that we're confident we'll grow this [next] quarter in China. And so we're very bullish on what's going on."
"When you pull back the lens to the entire fiscal year, it's a testament to the team's work into the resilience of the business in the era of COVID-19," said Cook