Notes of interest from Apple's Q4 2020 and annual earnings report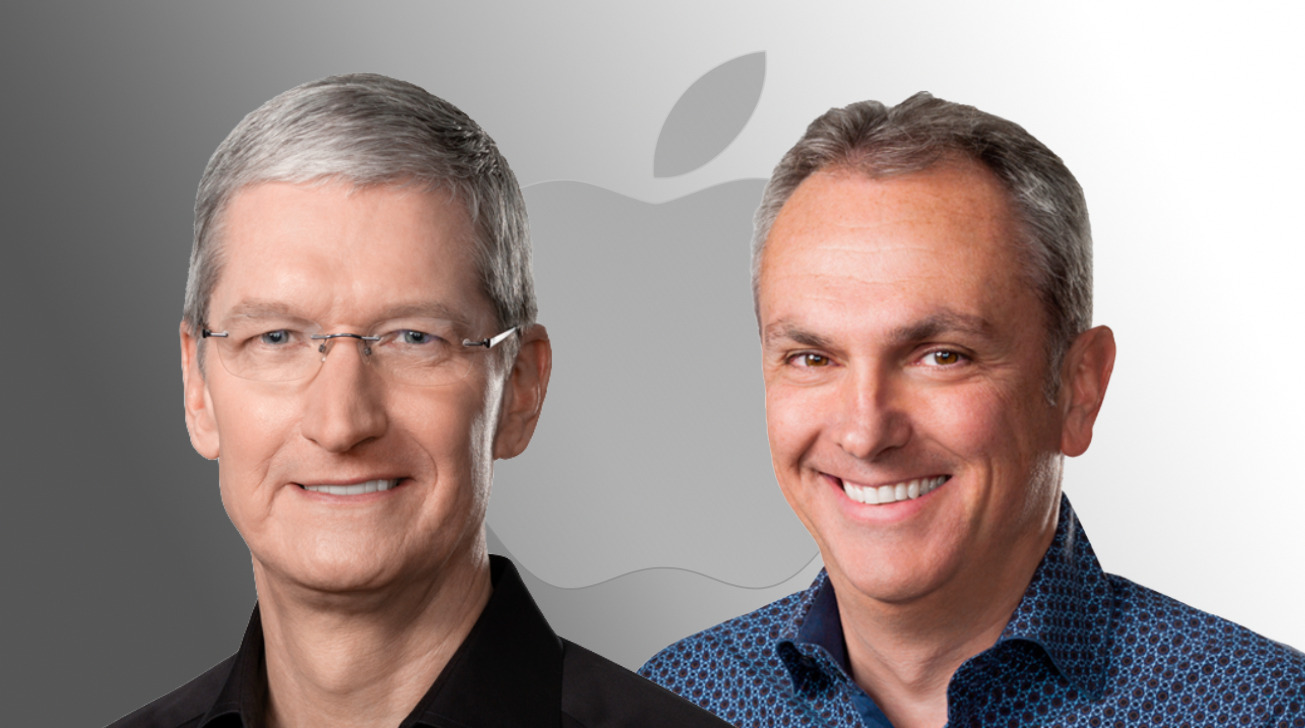 AppleInsider is supported by its audience and may earn commission as an Amazon Associate and affiliate partner on qualifying purchases. These affiliate partnerships do not influence our editorial content.
Apple has published its fourth fiscal quarter of 2020 results, breaking all of the company's fourth fiscal quarter records. Here are some notes of interest from the report, including remarks from Apple CEO Tim Cook and Chief Financial Officer Luca Maestri surrounding the particulars of the report.
Apple's third fiscal quarter of 2020 earnings
On Thursday afternoon, Apple posted record September quarter revenue of $64.7 billion and quarterly earnings per diluted share of $0.73. International sales accounted for 59 percent of the quarter's revenue.
"Apple capped off a fiscal year defined by innovation in the face of adversity with a September quarter record, led by all-time records for Mac and Services," said Tim Cook, Apple's CEO. "Despite the ongoing impacts of COVID-19, Apple is in the midst of our most prolific product introduction period ever, and the early response to all our new products, led by our first 5G-enabled iPhone lineup, has been tremendously positive. From remote learning to the home office, Apple products have been a window to the world for users as the pandemic continues, and our teams have met the needs of this moment with creativity, passion, and the kinds of big ideas that only Apple can deliver."
Apple's Board of Directors has declared a cash dividend of $0.205 per share of the Company's common stock. The dividend is payable on November 12, 2020 to shareholders of record as of the close of business on November 9, 2020.
While the company fell slightly short of the street's iPhone sales dollar value estimate, it exceeded Services, Wearables, Mac, and iPad revenue. Apple's iPhone 12 didn't launch during the last quarter, and zero sales of the device were realized, versus every other quarter for the last seven years having at least some revenue from that year's flagship release.
While Apple has recently launched new iPad lines, such as the fourth-generation iPad Air, only the 10.2-inch iPad was released at the end of the period, and it is unlikely to have made much of a dent in the quarter. Apple reports iPad revenue was $6.8 billion in revenue for the period, up year-on-year from last year's $4.66 billion figure.
The Mac segment had one prominent launch in the quarter, with the 27-inch 5K iMac updated in August. For the quarter, Apple reports Mac revenue at $9 billion, up from $6.99 billion last year.
The Wearables, Home, and Accessories category is likely to have enjoyed a few short weeks of extra sales from the launch of the Apple Watch Series 6 and Apple Watch SE, which both shipped shortly after their mid-September launches. The category reports revenue of $7.9 billion, continuing its year-on-year uptick from last year of $6.52 billion.
China, an important region of growth for the tech giant, generated $7.9 billion in sales, down significantly from the $11.1 billion notched in the year-ago period.
AppleInsider interpretations of the results and observations are notated by initials at the end of the statement.
Highlights from the earnings report, and the following conference call
Apple has not announced guidance for the holiday quarter.
Cook said that there was a "sufficient level of uncertainty" to not do so
On the iPhone 5G, Cook said that the release is a "one-in-a-decade" opportunity, with a loyal customer base primed to update
Apple fell to 110.85 at 4:42 PM ET, erasing Thursday's gains - MW
Apple has returned nearly $22 billion to investors during the quarter
5:04 PM ET and the call has not yet started. Indications of technical problems
Call begins, 5:05 PM ET
Cook: "Apple remains relentlessly focused on what it does best.
Cook: "Stronger than expected iPhone and services performance."
September quarter records for Americas, Europe, most of Asia-Pacific
Greater China most heavily impacted by no iPhone in the quarter, but still beat internal expectations for the region
Cook: COVID-19 "Pushed us to reimagine every part of the innovation process"
Cook: In the year, Apple has sourced and donated millions of facemasks, manufactured millions of face shields
Cook: 9 out of 10 of the largest school districts Apple has ever serviced built out in 2020, supporting over a million teachers and students
No meaningful color or context regarding sales volumes for the iPhone 12 family
Cook confirms reports of Apple One bundle launching on Friday
Maestri: "Extremely challenging macro market" in the quarter
Maestri reiterates that there was no iPhone launch in the quarter.
Street is looking for $100B from Apple on the holiday quarter - MW
Maestri: Mac and iPad constrained for the entire quarter
Seeing some squawking on social media about the earnings per share. Don't forget the stock split! - MW
Quarterly revenue is dramatically more than the 2014 holiday season - MW
No real context on Apple TV+, Apple Card, Apple Arcade besides "contributing" to the Services revenue
Paid subscriptions grew to 585 million in total across the entire platform, up 135 million from the YAQ
600 million paid subscription goal will be met well before the end of CY 2020
Wearables alone the size of a Fortune 130 company (Apple Watch, AirPods in all forms)
Mac "by far" a record in revenue, by $1.3 billion, even with quarter-long constraints
iPad sales exceeded company internal expectations
10,000 sheets of paper per day saved by Zurich Insurance digitizing customer service workflows
Air Canada reducing carbon footprint by 2200 tons annually by replacing flight bags with iPads
Q: Shannon Cross - Cross Securities: What are the key drivers of 5G adoption?
Cook: Collaborating with 100 carriers in 30 regions, "pervasive around the world"
Q: Juriel Ong - Deutche Bank: Holiday seasonality beat typical 50%?
Maestri: We're not providing a range, reiterates bad compare because of iPhone launch timing, and COVID
Maestri: "Bit early" for iPhone 12 sales data to be released
Q: Is a hardware bundle coming?
Cook: "We don't have anything to announce today
Cook: "People like to pay for hardware, or some substantial part of it, monthly
Q: Katy Huberty - Morgan Stanley - "ASPs have been unchanged. What's the margin on the iPhone 12?
Maestri: Apple doesn't provide that granularity per product.
Q: Huberty: "Color on future services, and what's here now, in regards to the Department of Justice suit
Cook: Non-answer. "Lot of room there and potential there" for services growth.
Q: Amit Daryani - Evercore "Are we entering an extensive period of iPhone revenue growth?"
Cook: repeating "bullish" on iPhone sales, and repeating that Apple just launched four iPhone models
Q: Daryani - "Are the 67% gross margins and growth rate on services sustainable
Maestri - "We are growing" and gaining leverage on services. No real answer given.
Maestri - "Quite confident about the trajectory we have for services."
Q: Samik Chatterjee - JP Morgan "Carrier subsidiaries - basically a repeat of a previous question
Cook: Repeats previous information given in a previous question about Q4 iPhone quarterly sales
Cook: "COVID in general takes something off from a worldwide economic point of view"
Q: - Second wave of COVID possible. What are the thoughts for preparations for disruption?
Cook: Express Apple Store keeps employees and customers safe, more phone support, doing things like Apple is doing now.
Cook: Contingency plans and adaptations are working. Difficult to call, and there is an uncertainty
Q: "How should we think about the different gross margin levels rolling into the holidays?"
Maestri: "Improved mix" and iPhone 12 launch stagger reiterated
Maestri: "Clearly every time we launch a new product the cost structure is higher."
Maestri: Foreign exchange not a major factor last quarter
Q: Krish Sankar - Cowen: No real comment about payment ecosystem, please elaborate
Cook: "Just a limited amount of things I can talk about, that's why I didn't talk about it."
Cook: "Contactless payment has taken on a different level of adoption, and I don't think we'll ever go back
Q: Kyle McNeely - Jefferies - Will the iPhone meet demand in the quarter?
Cook: "How long we will be supply constrained, there is no way to predict"
Cook: Supply constrained on Mac, iPad, some Apple Watches
Q: Any concern about supply constraint and large back-to-school consumer pullbacks?
Cook: Reiterating previous guidance about growth in double-digits for holiday quarter
Cook: "Normal will become something different" as a response to COVID and work from home and school
Cook: iPads and Macs more important in these environments
Q: Chris Caso - Raymond James "Potential implications for price changes in iPhone product lines
Cook: "Deals that people are paying are really different" than retail
AAPL at $109.19 at 6:02 PM ET, down from the $115.32 close - MW
Q: Carrier incentives. Years past much larger, does this mark some shift as a response by carriers as we move into 5G
Cook: "I don't want to speak about our carrier partners"
Cook: It is in the interest of carriers around the world to move customers to 5G. Customers' interest as well.
Call concludes 6:04 PM ET