iPhone 12, iPhone 12 Pro launching in South Korea, India and 12 other countries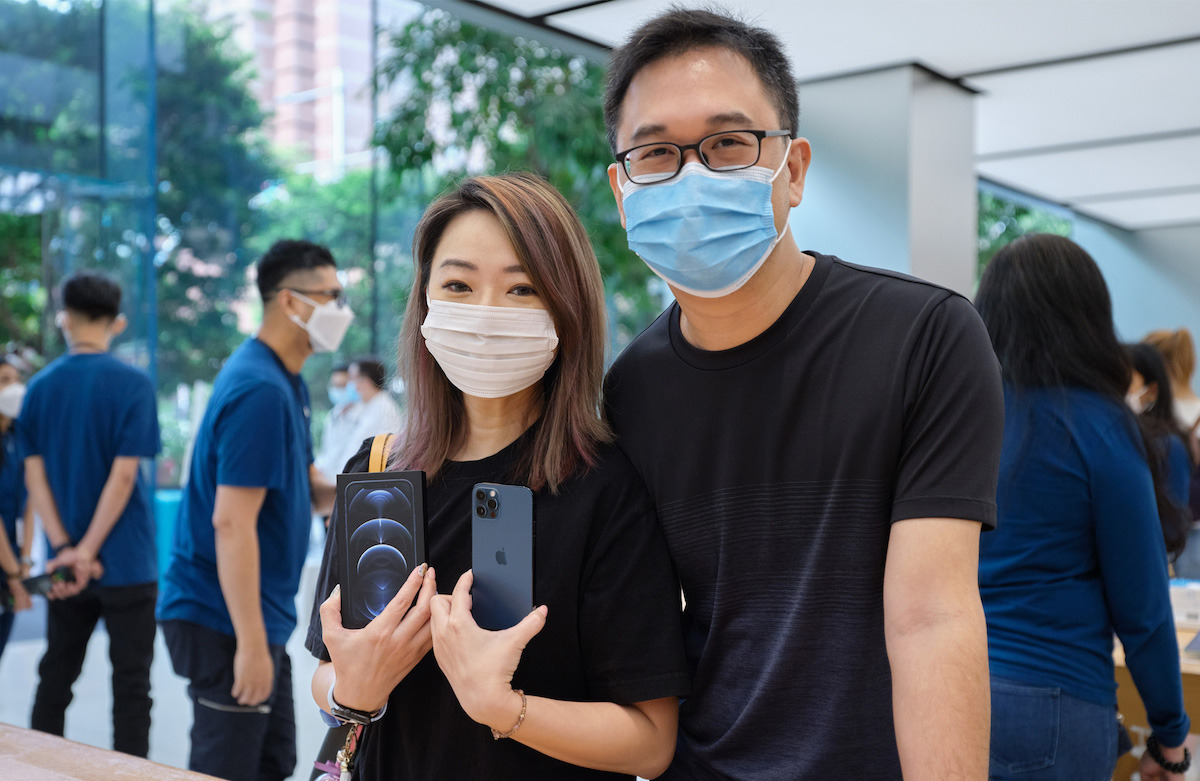 The new iPhone 12 and iPhone 12 Pro are now available in a dozen more countries, such as India and South Korea, as of Oct. 30.
Both models officially launched in the U.S., the U.K., Singapore, and more than 30 other countries on Oct. 23. But, as Apple noted in its press releases, a launch in those two regions and about a dozen others was pushed back to Oct. 30.
In South Korea and India, where the calendar has already turned over to Friday, Oct. 30, customers are now able to purchase the new iPhone 12 and iPhone 12 Pro models from Apple's online storefront, as well as the single brick-and-mortar location in South Korea.
A full list of the regions in which the new iPhone models launched on Oct. 30 isn't currently available.
The smaller and lower-cost iPhone 12 mini and the larger iPhone 12 Pro Max will become available to preorder starting Nov. 6, with a planned debut the following Friday, Nov. 13.
Demand for the iPhone 12 and iPhone 12 Pro are reportedly beating expectations, according to TF Securities analyst Ming-Chi Kuo. Although Apple will report earnings for its forth quarter on Thursday, the iPhone 12 lineup launched too late in the year to be included in that time period.