Qualcomm reports 'milestone quarter' as 5G proliferates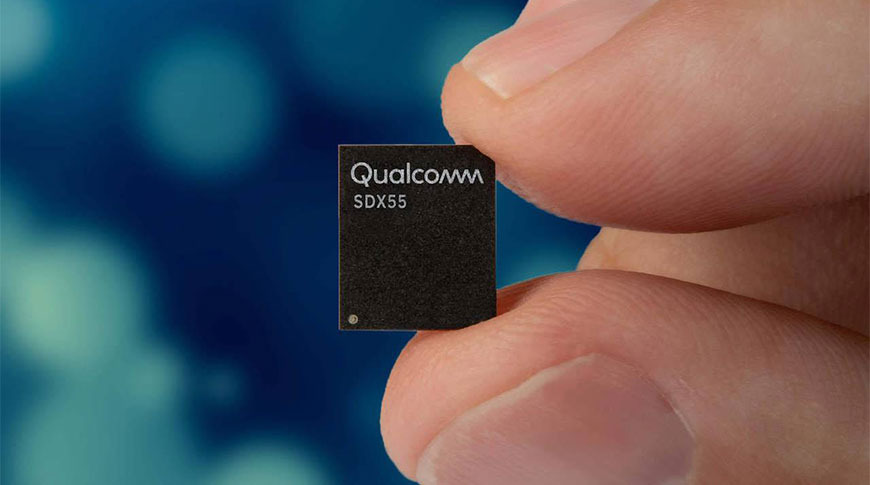 Apple modem supplier Qualcomm rode the 5G wave to a Wall Street beat for its fourth fiscal quarter of 2020, and expects momentum to build heading into the December period.
Qualcomm reported revenue of $6.5 billion for the quarter ending in September, with net income up 76% year-over-year. That figure easily beat analyst consensus of $5.93 billion, reports CNBC.
As expected, the chipmaker is cashing in on investments made in 5G technologies IP. The proliferation of 5G networks has prompted smartphone manufacturers to quickly adopt the protocol, and Qualcomm modems are powering a large bulk of those handsets.
"Our fiscal fourth quarter results demonstrate that our investments in 5G are coming to fruition and showing benefits in our licensing and product businesses," said Qualcomm CEO Steve Mollenkopf.
In an investor conference call following Qualcomm's earning release, Mollenkopf said the results included a "partial quarter impact" from a large U.S. handset maker, the report said. Apple, likely the unnamed manufacturer, did not see the same benefits in its fourth quarter earnings thanks to a later than usual iPhone 12 debut in October.
The chipmaker is guiding for revenues between $7.8 billion and $8.6 billion for the December quarter, suggesting a production ramp of iPhone and other smartphones.
Apple, a longtime Qualcomm partner, is using the firm's X55 chip to link iPhone 12 with 5G bands. A newer version of the modem, the X60, launched in February and could see inclusion in Apple's next-generation "iPhone 13."
The Cupertino tech giant is widely rumored to debut its own cellular modem after buying Intel's modem business for $1 billion in 2019. Fruits from that purchase, and preceding internal hardware development, are not anticipated to be ready until 2022 or 2023, and Apple has promised to rely on Qualcomm until at least 2024.
Qualcomm expects some 200 million 5G-capable smartphones to ship in 2020, with that number increasing to 500 million in 2021.