Qualcomm's X60 5G modem could be used in 2021 iPhone models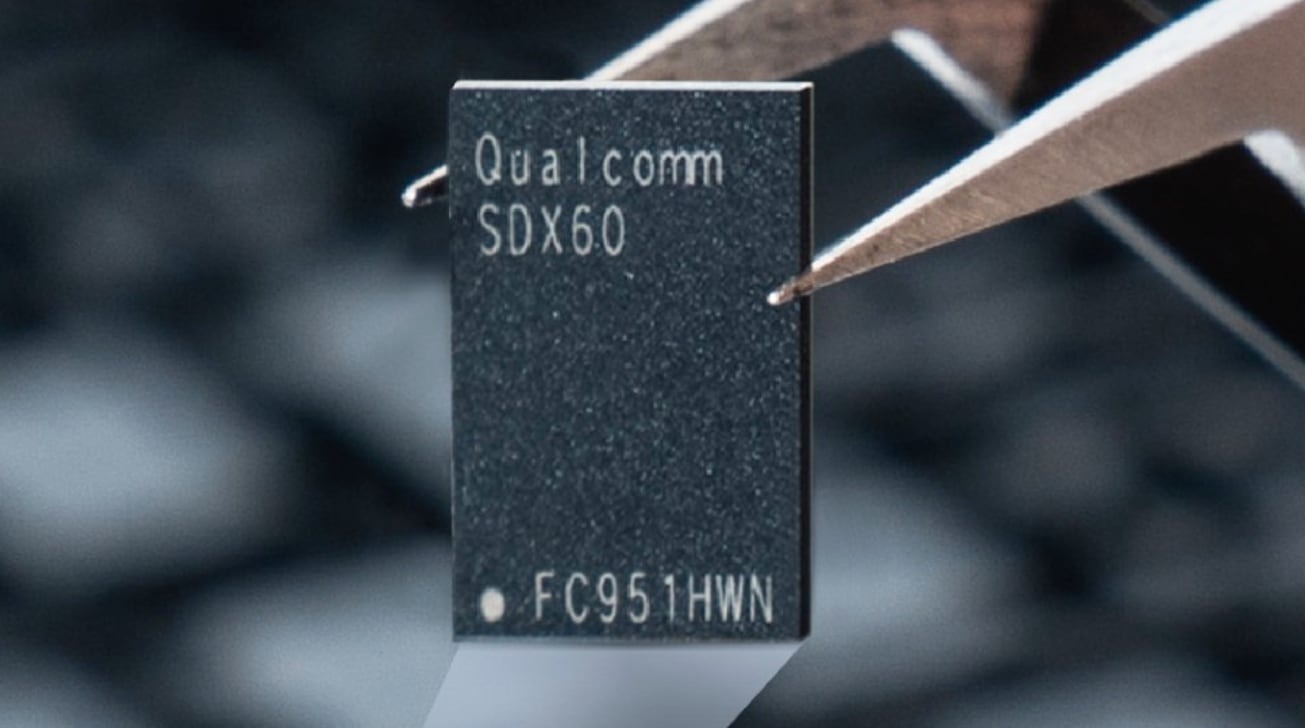 Qualcomm has launched the Snapdragon X60 5G Modem, a third-generation system for 5G connectivity in smartphones, but one that Apple is more likely to be using for its 2021 iPhone releases rather than 2020's "iPhone 12" models.
The newest 5G modem from Qualcomm, the Snapdragon X60 is the first 5-nanometer baseband chip. Following on from the 7-nanometer X55 it launched in February 2019, the X60 is capable of providing up to 7.5 gigabits per second of download speed, and up to 3 gigabits for uploads.
The reduction from 7-nanometer to 5-nanometer is believed to help reduce the size of the overall package for device producers, allowing it to occupy less space within a smartphone, as well as being more energy efficient. This enables vendors to use up that freed space to add more resource capacity, to add new features, or simply to make the device lighter or smaller.
It is also claimed by Qualcomm to be the first 5G modem-RF system in the world to support spectrum aggregation across all key 5G bands and combinations. For 5G in particular, this means it will be capable of using both the sub-6GHz bandwidth as well as mmWave simultaneously.
Earlier 5G chips were capable of communications with either sub-6GHz connections or mmWave, but not at the same time. By connecting to both, there is less chance of users enduring a loss of signal from the more interference-sensitive mmWave, as well as allowing for more data throughput overall.
The X60 also includes support for Voice over NR (VoNR), which is used for making calls over 5G connections instead of switching back to 3G or 4G technologies.
Qualcomm claims the first samples of the Snapdragon X60 and the accompanying QTM535 mmWave antenna module will be provided to device manufacturers in the first quarter of 2020, with the first commercial smartphones using the modems anticipated for early 2021.
Due to Apple's usual lead times for designing iPhones and the size of its supply chain, it is highly unlikely that the X60 will be used in the "iPhone 12." Following Apple's 5G deal with Qualcomm in 2019 to use its modems, it is highly probable that a Qualcomm 5G modem will be used in the upcoming models possibly the X55, though there is some suggestion that Apple will be using its own antenna designs instead of relying on what Qualcomm provides.