How to use HomeKit Adaptive Lighting that adjust your lights throughout the day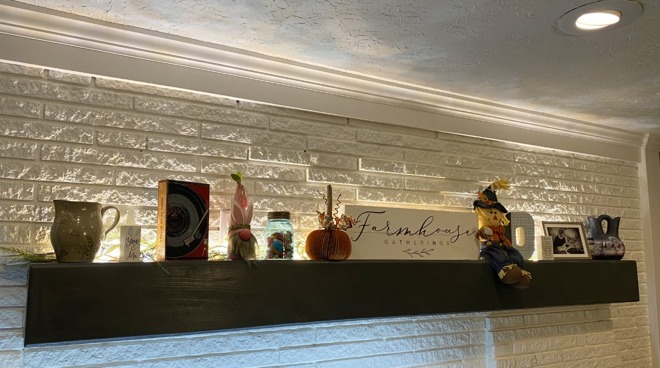 AppleInsider may earn an affiliate commission on purchases made through links on our site.
Adaptive Lighting is a new feature that came to HomeKit with iOS 14 that allows lights in your home to adjust their warmth throughout the day. Here's how this new convenient feature works.
Think of Adaptive Lighting as the equivalent of Night Shift, but for your home's lights. The lights change their white balance throughout the day to encourage relaxation as well as promote productivity based on the time, all without user interaction.
For example, the light can turn on with a very warm and yellow tint in the morning, mimicking what you would experience from a sunrise.
At around midday, the light changes to become cooler with more blue light in the mix, which promotes alertness and productivity as well as energizes you. In the evening, it removes the blue light and goes back to a warmer tone, helping you relax and wind down at the end of the day.
To use Adaptive Lighting, you need a few things to get going: a HomeKit light that supports Adaptive Lighting and an iPhone or iPad running iOS 14 or iPadOS 14.
Adaptive Lighting requires support from the manufacturer to function, so there is only one on the market with this feature right now. Eve Systems has issued a firmware update to its Eve Light Strip which enables this feature.
Signify has also told AppleInsider it plans to bring this feature to its Philips Hue bulbs as well, later this year.
One of the best aspects of Adaptive Lighting is that it largely requires no input from users to operate. As long as the light is updated and supports Adaptive Lighting, it automatically becomes an option within the Home app.
Select your light — in our case the Eve Light Strip — from the Home app to bring up the familiar control interface. Through this screen, you can adjust the brightness or choose the color.
When Adaptive Lighting is available, a new icon will occupy the first of the six color presets. The Adaptive Light icon, a circle-enclosed sun on a white to yellow background, just needs to be tapped to be enabled.
After being enabled, it will automatically adjust its color temperature throughout the day, or at any time it is turned on or off. It can still be set to any of the other colors, but the Adaptive Lighting icon still needs to be enabled again before it goes back to shifting its color.
You can also use Adaptive Lighting in scenes, so you don't have to always tap on the icon when you switch to it or back from it. Create your scene or automation rule as you usually would, and when selecting the color, choose Adaptive Lighting instead.
This is great if you have a "welcome home" scene, and no matter when you enable it, the light will always adjust based on the time of day.
There have been a few manufacturers who have had features of their own that were similar to Adaptive Lighting, but HomeKit makes it far more seamless and brings this useful feature natively to any HomeKit light that is updated to support it.
If you want to try Adaptive Lighting for yourself, you can pick up the Eve Light Strip on Amazon for $79.99.