Apple M1 MacBook Air, MacBook Pro stuck with 720p FaceTime cameras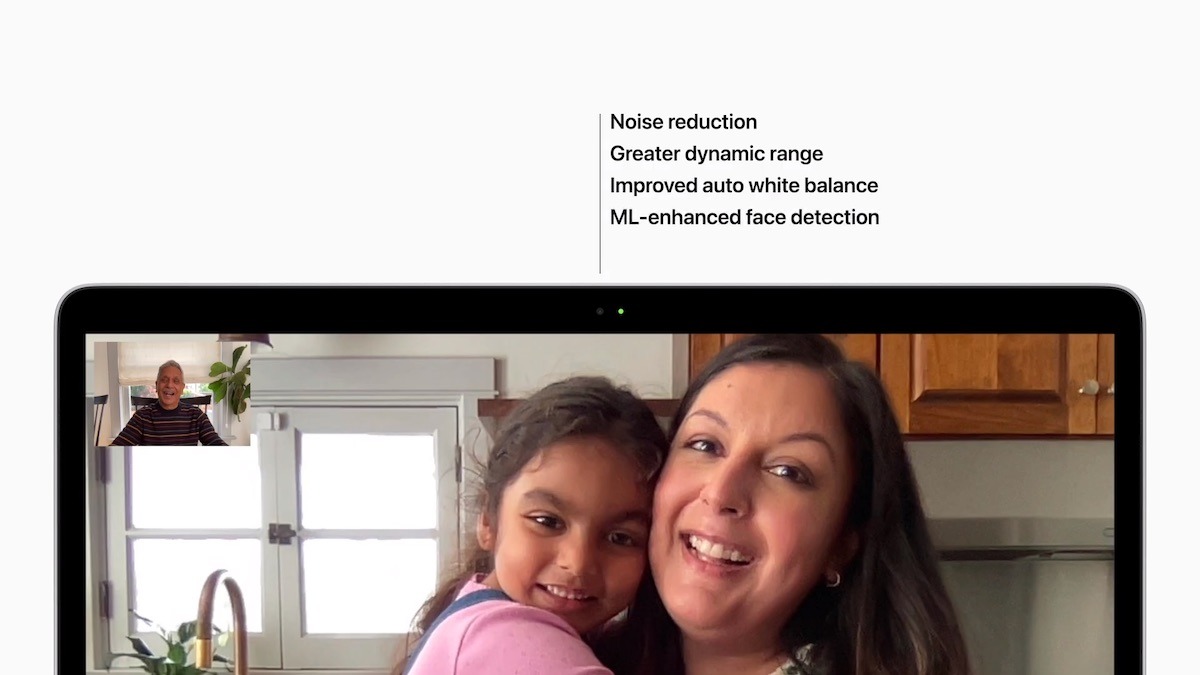 Apple has introduced a new image signal processor to its Apple Silicon MacBook Air and MacBook Pro that should bring better built-in camera quality to the laptops.
The 13-inch MacBook Pro and MacBook Air models equipped with an M1 Apple Silicon chip don't feature upgraded camera hardware. According to Apple's specifications, they still use the same 720p FaceTime HD camera that has been available on MacBook for years.
However, at its Nov. 10 event, Apple said that the new image signal processor in its M1 chip will result in overall better quality with better noise reduction and dynamic range, improved auto white balance, and machine learning face detection that will make users "look their best."
Apple has been criticized in the past for the relatively poor resolution of its built-in MacBook cameras. Even the 16-inch MacBook Pro, which features a new microphone audio array, sticks with a 720p camera sensor. Although the new Apple Silicon Macs don't feature significantly upgraded cameras, any bump in quality is likely to be appreciated by users.