Paid Apple TV+ subscribers to receive $4.99 credits until January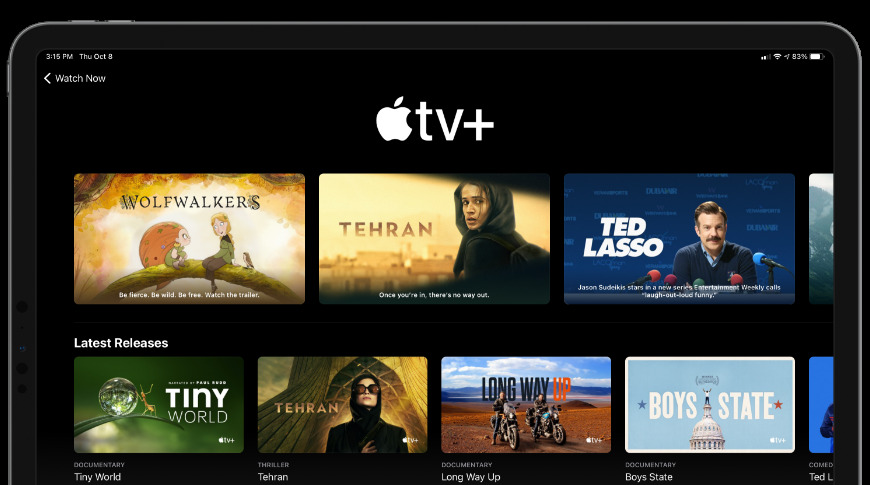 Apple is providing credits to customers who paid for access to Apple TV+, with paid subscribers set to receive $4.99 per month between November and January 2021.
Emails have started to be received by Apple customers who have signed up for Apple TV+'s paid service, declaring they will be receiving the equivalent of their subscription fee back for a three-month period. Eligible accounts, namely any Apple TV+ subscribers paying for access, will receive a store credit to their Apple ID each month in the period, which can be used towards other Apple services, the App Store, or a future Apple TV+ subscription.
The value of the credit will be $4.99 per month in the United States, and will be the local equivalent cost of the monthly Apple TV+ subscription in other territories.
The credit is a "thank you for being an Apple TV+ subscriber," the email advises, though it is likely to bring paid customers in line with what Apple provided to its free users. Hardware-buying customers who received 12 months of Apple TV+ access for free had their time lengthened by three months in October.
The probable reason for providing more free time in general is due to the COVID-19 pandemic impacting a number of major Apple TV+ productions, delaying their release. This may give customers more of a chance to watch the second season of "Dickinson," set to premiere on January 8, as well as other season premieres, which may encourage free users to pay up and continue watching.
Those under the free-year offer will not receive the credits, due to having the three-month extension.
Aside from being provided free for a year with some hardware purchases, Apple TV+ is available in the United States for $4.99 per month or $49.99 annually.