Apple execs talk M1, chip specs versus real-world performance in interview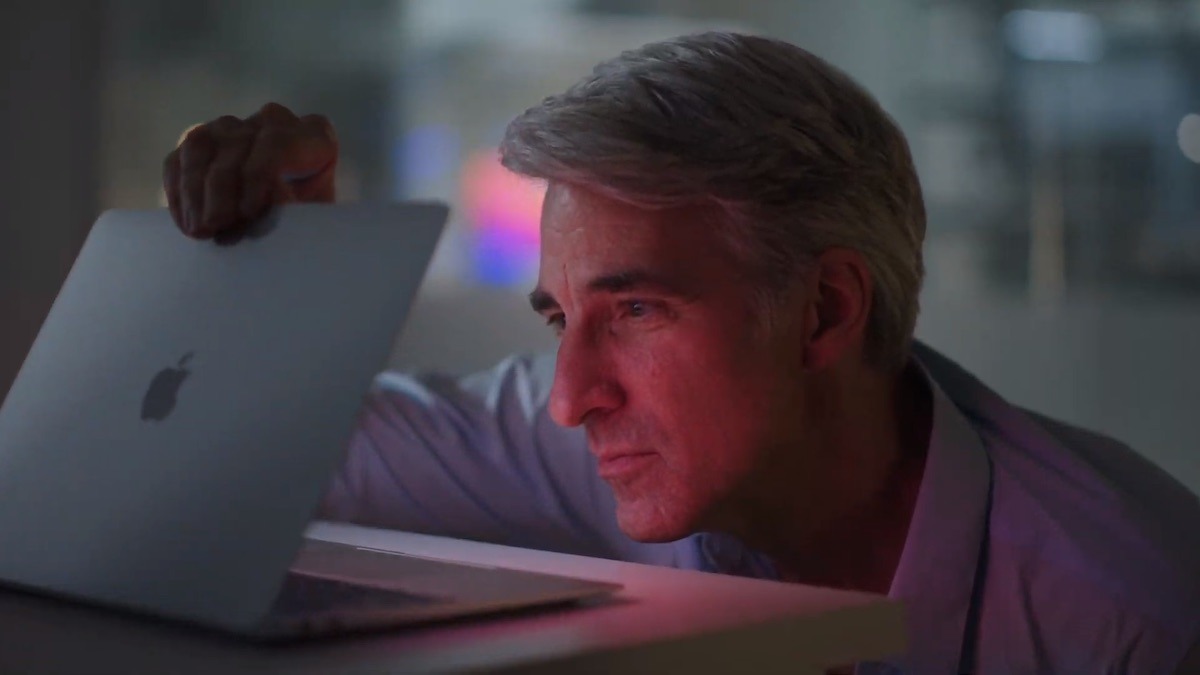 Apple's M1 chip was designed with actual real-world performance in mind and not the on paper specifications usually touted by chipmakers, according to a trio of Apple executives.
Software chief Craig Federighi, SVP of Worldwide Marketing Greg Joswiak and hardware SVP Johny Srouji, recently spoke to True Ventures partner and journalist Om Malik to explain how the Apple Silicon chip differs from its competitors.
For one, Federighi said that the specifications "typically bandied about in the industry" have stopped being a predictor of real-world performance.
"Architecturally, how many streams of 4k or 8k video can you process simultaneously while performing certain effects? That is the question video professionals want an answer to. No spec on the chip is going to answer that question for them," Federighi said.
Companies like Intel and AMD use metrics like gigahertz and power because they are primarily component makers, and can charge higher prices for higher specifications. Apple, as the executives explained, is different.
"We are a product company, and we built a beautiful product that has the tight integration of software and silicon," said Srouji. "It's not about the gigahertz and megahertz, but about what the customers are getting out of it."
Although the M1 chip is designed with compactness and performance in mind, it's able to do more than competing chipsets because of a higher-end, baked-in graphics engine and a universal memory architecture. The universal memory, for example, mitigates the need for data to move between the system bus — something that's different from systems with a discrete GPU. That results in a lowered need for active cooling, higher memory, and more powerful chips to perform at ask.
"Most of the processing once upon a time was done on the CPU," Srouji said. "Now, there is lots of processing done on the CPU, the graphics and the Neural Engine, and the image signal processor."
And though the M1 machines currently occupy the lower-end of Apple's Mac spectrum, the three devices that were refreshed with Apple Silicon made up about 91% of Mac shipments in the past twelve months, Morgan Stanley estimates.
"It seems like some of these people were people who don't buy that part of our product line right now are eager for us to develop silicon to address the part of the product line that they're most passionate about," Federighi said. "You know that their day will come. But for now, the systems we're building are, in every way I can consider, superior to the ones they've replaced."
Additionally, the tight integration between hardware and software at Apple — and the high level of cooperation between those two disparate teams — allows the company to approach chip design in a different way.
"Being in a position for us to define together the right chip to build the computer we want to build and then build that exact chip at scale is a profound thing," Federighi said.
"I believe the Apple model is unique and the best model," Srouji said. "We're developing a custom silicon that is perfectly fit for the product and how the software will use it. When we design our chips, which are like three or four years ahead of time, Craig and I are sitting in the same room defining what we want to deliver, and then we work hand in hand. You cannot do this as an Intel or AMD or anyone else."