Greg Joswiak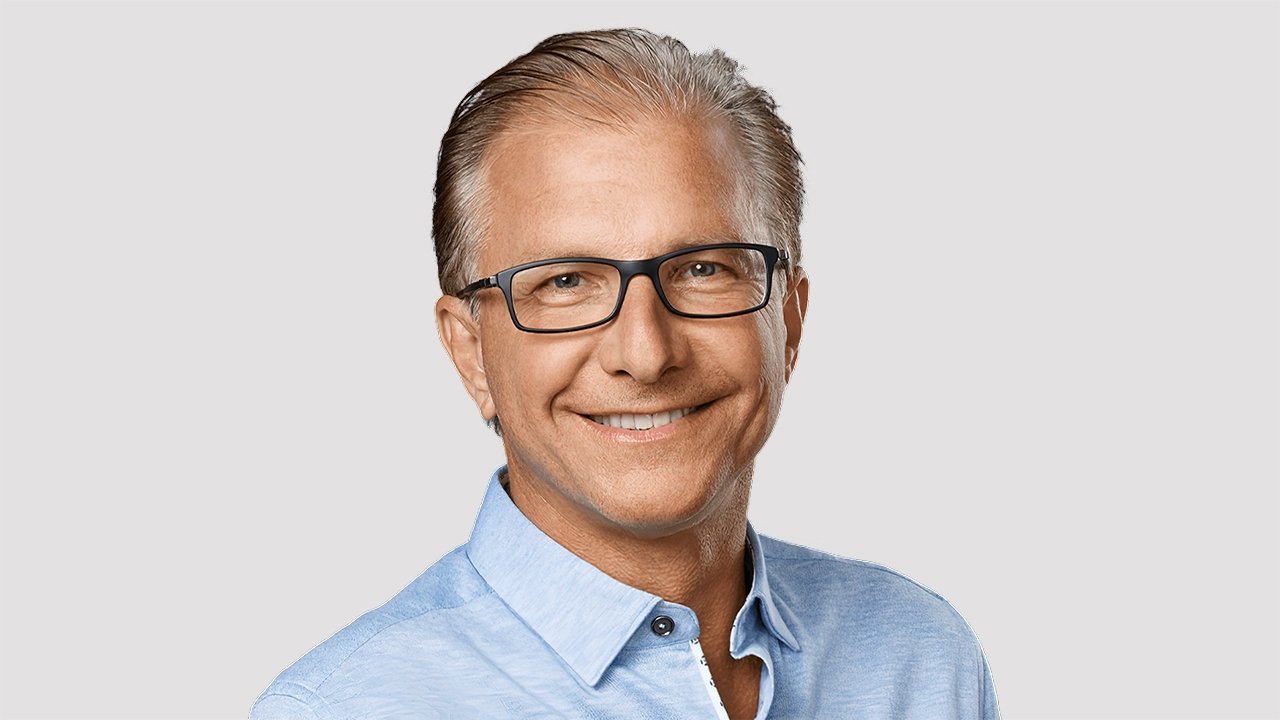 Greg Joswiak is the senior vice president of Worldwide Marketing at Apple, replacing Phil Schiller. He joined the company in 1986 and eventually became Apple's Powerbook marketing lead in 1997. He took control of iPod marketing in 2004 followed by the iPhone, iOS, and iPad. He served as vice president of Worldwide Marketing for four years.
● Has a BS degree in Computer Engineering
● First joined Apple in 1986
● Became the marketing head of Apple's Powerbook line
● Marketed the original iPod in 2001
● Took over the new iPod division in 2004
● iPhone and iOS added to his roster in 2007; iPad in 2010
● VP of Worldwide Marketing in 2016
● SVP of Worldwide Marketing in 2020

---
Get Apple News Directly in Your Inbox
---
Greg Joswiak, also known as "Joz," is Apple's new senior vice president of Worldwide Marketing, replacing Phil Schiller. He moves up the Worldwide Marketing chain after serving as the division's vice president from 2016 to 2020. He reports directly to CEO Tim Cook as part of the executive team.
Joswiak has been working in marketing and management at Apple for over 30 years. He started at the company in 1986, supporting Mac third-party developers.
The nickname "Joz" has an unusual significance. While still an undergraduate, Greg Joswiak never had a particular company in mind in terms of future employment – he didn't specifically target Apple. Instead, he set his sights on traditional computing roles. However, his undergraduate peers pointed out that his last name was a combination of "Jobs" and "Wozniak." That led to "Joz," which is similar to Steve Wozniak's "Woz" nickname.
In an Alumni Spotlight article for the University of Michigan, Greg Joswiak said the marketing function at Apple has two components. First, product management consists of working with executives and engineering teams to determine prices, feature sets, and more. Second, product marketing consists of working with the press, ad designers, and other "outward-facing" activities.
"My computer engineering background was an essential technical piece in filling this role effectively," he said regarding his earlier role as Apple's product manager for consumer and education products.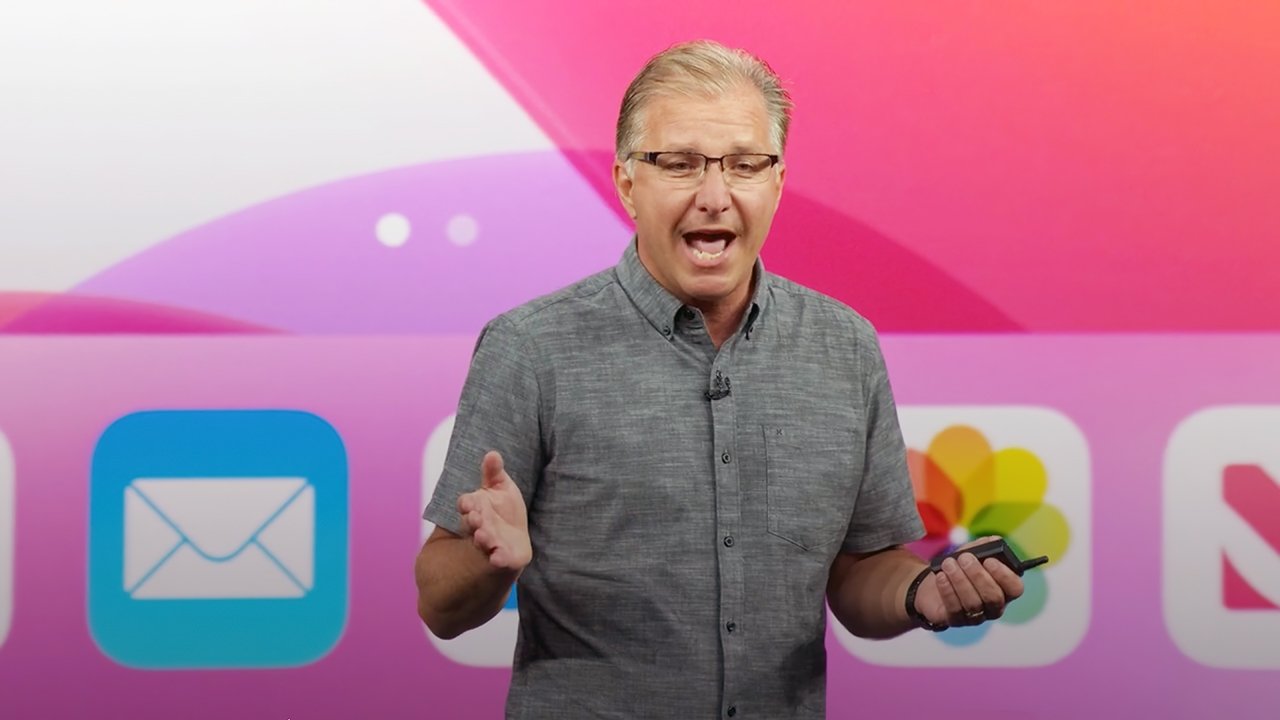 In 2020, Greg Joswiak defended Apple's approach to the App Store's rules for publishers, including the enforcement of in-app purchases made through Apple. In this case, Apple refused to approve a critical update to the Hey email app because developer Basecamp didn't integrate in-app options for the required $99 per year subscription. Basecamp's response sparked a debate over App Store fees and developer guidelines. Apple eventually reinstated a new version of the app.
"We gave [developers] a way to get... worldwide distribution with the App Store, and it changed everything," he said. "[But] we try to pay attention to what our developers are saying."
Greg Joswiak played a pivotal role in Apple's lawsuit against Samsung in 2018. As the first witness during the trial, he emphasized that design has been at the company core since the beginning. The company placed all its bets on design when conceiving the original iPhone.
"We were really risking everything that was making Apple successful at the time," he said. His testimony was only a sliver in an ongoing battle between the two phone giants as Samsung fought to reduce its monies owed to Apple.
During the same year, he boasted that the iPhone and iPad are nearly on par with the current console generations. The claim was based on Fortnite and PlayerUnknown's Battlegrounds that supports cross-play multiplayer with other console players and PC gamers. It's also consistent across multiple devices, whereas Android is fragmented in terms of hardware and software.
Greg Joswiak's History
Greg Joswiak graduated from the University of Michigan with a Bachelor of Science in Computer Engineering.
While working as a student computer consultant, a co-worker interviewed with Apple and suggested Joswiak would be a good candidate for an upcoming recruitment session in Michigan. Apple's recruiters met with Joswiak and signed him on in June 1986.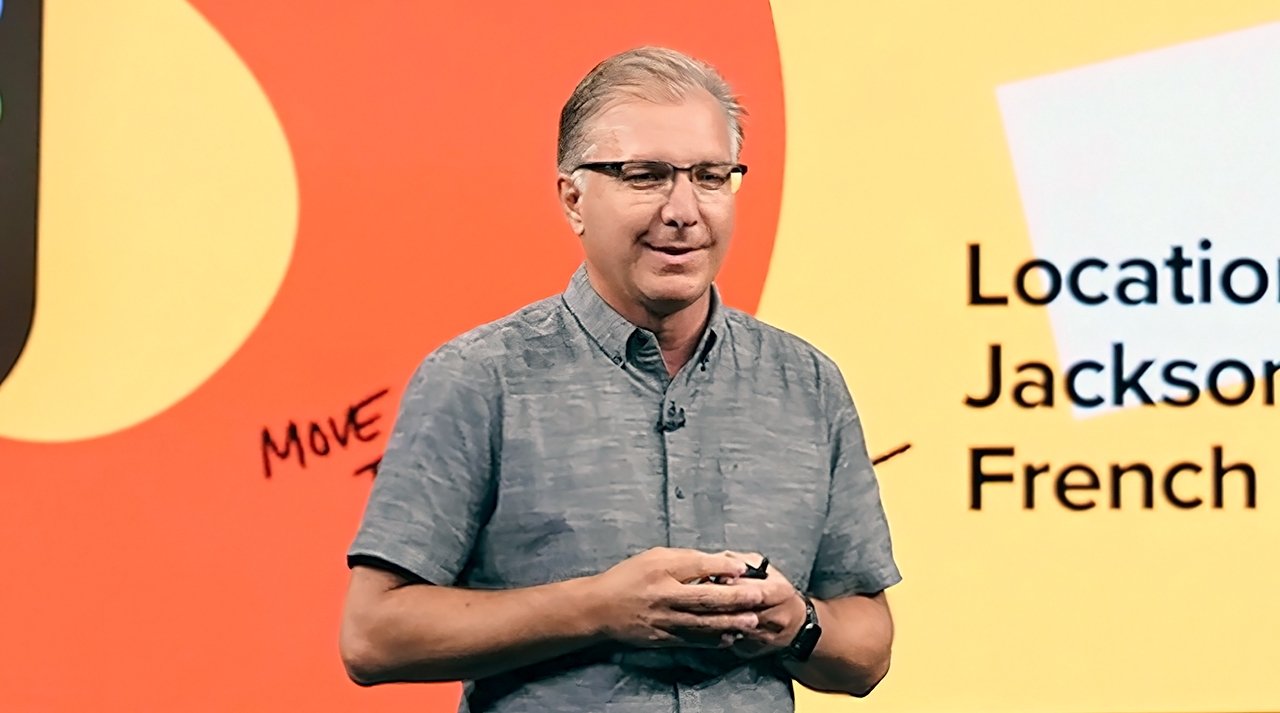 Given his engineering skills, Joswiak took over the group just two years later in 1988. After that, Apple had him lead the communications aspect in its Developer group for third-party Mac app developers. Impressed with his combination of communication and technical skills, the company moved him to the position of product manager for its consumer and education products.
By 1997, Greg Joswiak became the marketing head for Apple's Powerbook line. The company added hardware and mobile products under his leadership, including the original iPod in 2001. Despite lackluster sales after September 11, the device ended up being a pivotal turn for Apple that signaled the upcoming mobile-first era.
By 2004, the iPod was in huge demand, well on its way to becoming a cultural sensation. This required Apple to separate it from all of the company's other hardware. At that time, Apple made Joswiak the new department's lead. The company built on the iPod's sensational mobile-first success, adding the iPhone and iOS in 2007, followed by the iPad in 2010.
"We saw the iPod and iTunes as something huge, the beginning of the post-PC era, and we identified the phone as a platform for the future that was ripe for reinvention," he stated in an Alumni Spotlight for the University of Michigan. "Our goal is to make products that are more compelling, easier to use, and more portable than computers ever could be."
In 2016, he became vice president of Worldwide Marketing. Greg Joswiak was promoted to Senior Vice President in 2020 after Phil Schiller moved over to the Apple Fellow role.
Greg Joswiak in Interviews
In 2014, Greg Joswiak sat down for an interview with Re/Code. In the 34-minute talk, the Apple executive covered a broad range of issues, ranging from what he does at Apple to the company's fall 2014 launch products. These included the iPhone 6 and iPhone 6 Plus, Apple Pay, and the introduction of the first Apple Watch.
"So, I lead product marketing product management for iPhone, iPod, iOS, iCloud, things like that. And what that means at Apple is we work with our executive team and our engineers and [figure out] what the product's going to be, where the feature set is going to you, you know, be of those products with price points you will want to hit. [We] collectively come up with what the product's going to be.
"We then work with engineering through development of those products because inevitably there's some choices and recommendations that need to be made, and we'll bring a market perspective into that conversation.
"And then we become the people that help tell the story of a product. We'll come out and talk to folks like yourselves. We talk to our own Marcom and advertising people and help create the stories that they're going to turn into amazing marketing.
So we're, in one way, the market's voice to Apple and then in another way Apple's voice to the market and the products we create."
"We don't necessarily have to be the first to do something. We want to be the first to do it well. And doing it well means centering your experience around the customer."
"Whenever you're pushing software and doing some very advanced things, you're gonna make some mistakes. You're gonna have some hiccups. What we try to do is very quickly fix them. And I think you've seen that from us."
"It's not acceptable when we do [make mistakes and allow bugs into public software]. But the reality is we don't make many of them. And when we do make them, we recover very quickly, and we issue new software — a software update — when we find something like that.
"And by the way, our software updates, as you know, get extraordinarily quickly adopted. I mean, our users do update. And that's something that on other platforms is not even an option."
"Backstage, we were talking about some of the mistakes Apple made in the 90s. And some of it was trying to do things like making cheap products that were chasing market share instead of chasing a better experience. And you make that mistake once in your life, you're not going to make it twice.
"Our goal is to make the best products with the best experience. And we try to make sure that we are delivering on that, and I think, by and large, we do. And our customer satisfaction rate is higher than anybody's, and we have no shortage of either developers or customers. And we've sold somewhere over 600 million iPhones, where, you know, coming up on a billion iOS devices. We have over a million apps on the App Store. We have over 85 billion downloads. Developers still make more money on our platform than they do somewhere else.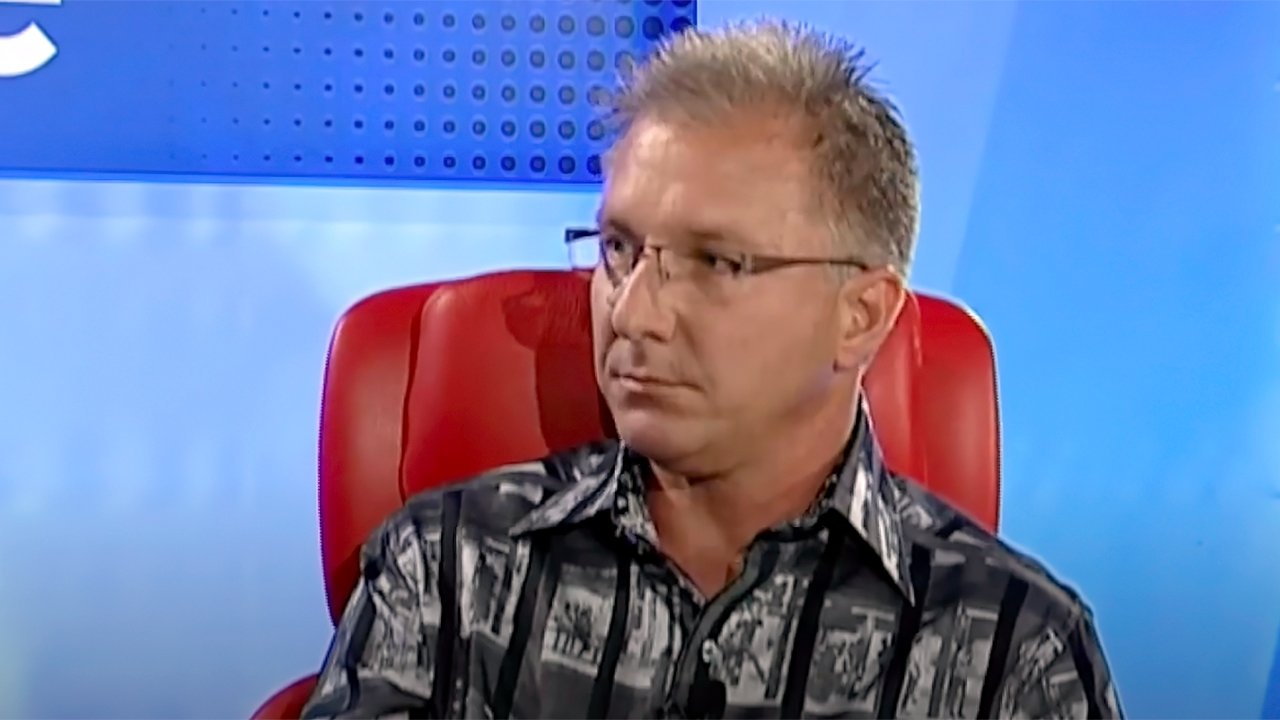 "To us, it's about the experience. And this naive belief we have at Apple — and maybe it is naive — that if we just make a better product with a better experience, that there'll always be a healthy market for that.
"Healthy market doesn't mean we have to be the 80% market share leader. That's never been the goal. Our goal is the best experience.
"I think, as long as we keep create — keep creating — the best products, the best experience, that won't be a conversation anybody's gonna have. And it's not a conversation anybody's having now."
"It got off to a pretty good start. The reception we got from it is it's a revolutionary computing device because that's what it is. But also health, fitness, fashion all embraced it.
"[On the Apple Watch's square display], things tend to read better when they're square. You don't have to trim the edges off of things.
"I love that the fashion industry, which I think is the tastemakers in this area, has embraced Apple Watch. I mean, you saw Tim [Cook] at your last event very proudly show that we were on the cover of Vogue China. That didn't look like somebody who's rejecting Earth.
"[On who Apple Watch is for] Who is it not for? You don't have to buy the rose gold model of it, I mean, part of that is to make sure that there are options for people because fashion is a big part of this. You don't want everybody to talk into the room wearing the exact same watch. They'd be bored like in the same room wearing the exact same clothes.
"People asked us the same thing about the iPhone. You know, 'who's it for,' and we were at the very early part of that smartphone explosion — and obviously, we had a pretty good hand in helping that explode. I'm excited for it. It seems like people were pretty excited about what we announced last month. I think it is going to be something that's going to be one of these really huge devices."
"The first thing is about the customer experience. And if you're going to buy it from us, we ultimately don't know who you're going to use as a carrier.
"And we wanted to make it as easy as possible on our customers who are buying an iPad and are going to make up their minds later as to what carrier they're going to use, if they want to have cellular reception. And so we created an ability to have a SIM that could work with multiple carriers."
"I mean, iPads ... sold 225 million in the first few years, which was more than we had sold iPhones in its first few years. I mean, it's done quite well. And I love the chart that the iPad guys used at the last launch, which showed that we've sold more iPads than anybody who is selling PCs, who's in the PC business. I mean, we're selling a lot of iPads."
"[We opened up iOS 8] in a lot of ways, and I think we did it in an Apple sort of way, which is we, in iOS 8, which is an enormous release for developers, we allow developers to do things to the platform we've never allowed before.
"But we did it in a way that still maintained the security model because that, in the end, is an important thing. We don't want the malware, we don't want the viruses that exist on other mobile platforms to be something we have to deal with in iOS. So I think we did that in a nice Apple sort of way."
Joz and Apple's future
Greg Joswiak has become a much more visible entity at Apple in recent years and has even begun attending executive tours of countries and facilities. For example, he was seen traveling with Tim Cook through Japan during a December 2022 visit.
Since Joz is the SVP of Marketing at Apple, he doesn't necessarily need to be front and center. However, his increased visibility may be related to eventual leadership changes at the company, placing Greg Joswiak higher on the chain of command.