App Store fee program will have 'immaterial' effect on Apple, says Morgan Stanley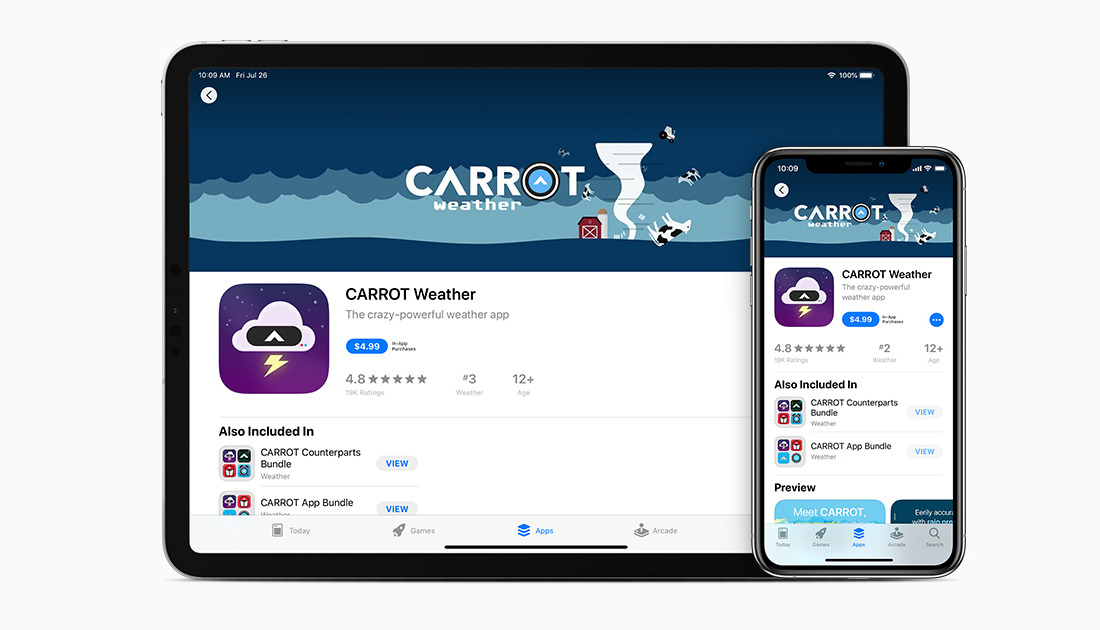 Morgan Stanley analyst Katy Huberty sees the impact of the new App Store program with reduced commissions as "immaterial" from a financial standpoint to Apple, and believes that it doesn't signal a broader policy shift.
In a note to investors seen by AppleInsider, Katy Huberty says that the "vast majority" of App Store revenue is generated by the largest developers and, as such, the program is unlikely to have a major impact on Apple's bottom line.
For example, citing SensorTower data, Huberty points out that just 1,500 developers contributed 91.7% of revenue in 2020, for a total of $40.3 billion in post-commission earnings through Nov. 15. That's compared to the total of $43.9 billion in revenue that all 23 million developers generated.
The largest developer, Tencent Mobile Games, accounted for $3.86 billion in year-to-date earnings, or about 8.8% of all App Store revenue during that period. The top 10, top 100, and top 1000 largest developers accounted for 24%, 59%, and 89% of post-commission earnings, respectively, in that same period.
As such, Huberty writes that "the App Store revenue exposed to the commission rate is very small - roughly 5% based on our analysis of Sensor Tower data."
All in all, that implies an "immaterial impact to Apple financial results." The 50% cut, which applies to the small developers that generate just 5% of App Store revenue, translates to a 20 basis points impact on revenue and a $0.03 impact on earnings-per-share.
Additionally, the effects of the program on Apple's 2021 fiscal year will be even less, given that it's set to start at the beginning of Apple's second quarter on Jan. 1, 2021.
Huberty doesn't believe that the program heralds a broader change to App Store commission rates. Instead, she says the move follows a precedent Apple has set for "evolving its App Store commission rates to support growth that benefits both Apple and the developer community."
"In June 2016, Apple reduced the commission rate for annual subscriptions after the first year by half, to 15%," Huberty writes. "This move attracted more subscription-based applications to its platform and by the end of 2020 Apple expects to reach 600M paid subscriptions, up from just 150M in December 2016."
The analyst sees the new small business program as similarly stimulating innovation and engagement by independent and smaller developers. She says that the move could accelerate app download growth rate in the long-term.
In a previous note from earlier in November, Huberty did highlight that Apple said any change in its commission rate would negatively affect its bottom line. That risk analysis, however, is likely based on a broader change to App Store rates through antitrust regulation, and not the smaller program launched on Wednesday.
Huberty is maintaining her 12-month AAPL price target of $136, based on a 5.9x enterprise value-to-sales (EV/Sales) multiple on Apple's product business and a 10.5 EV/Sales multiple on Services. That results in a 6.7x EV/Sales multiple for 2021, and a target 33.3x price-to-earnings multiple for the year.