M1 Mac mini teardown reveals smaller logic board, non-upgradeable RAM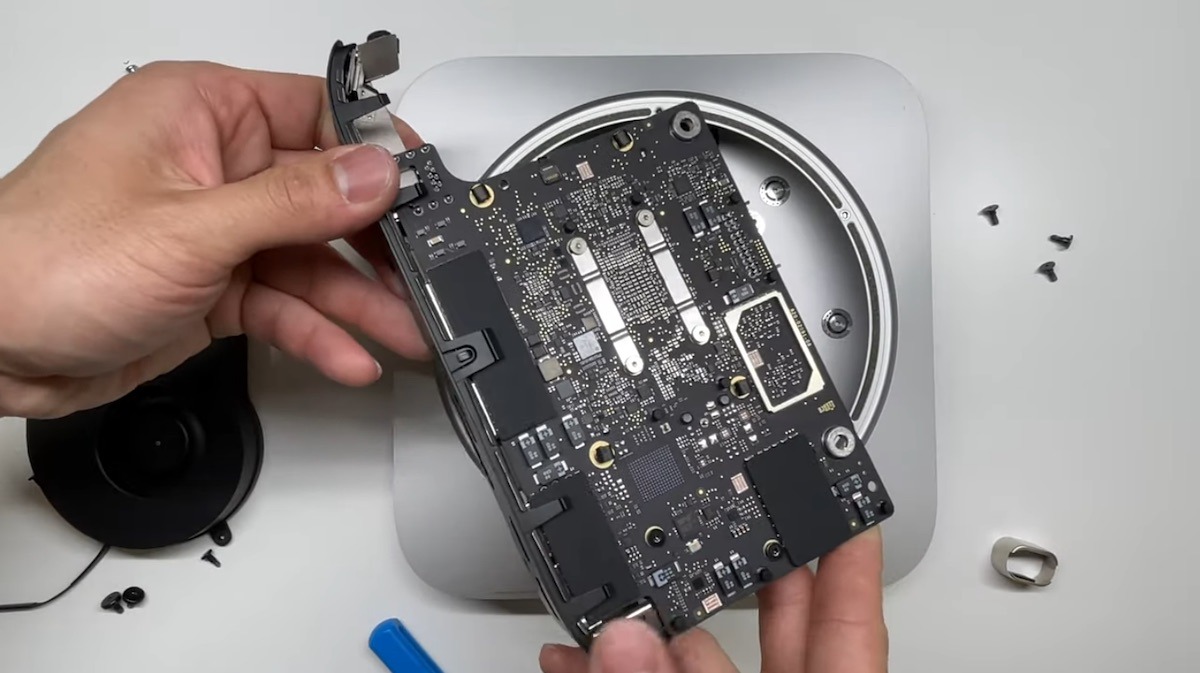 What appears to be one of the first Mac mini teardowns reveals an M1 assembly that requires much less space than the previous Intel logic board.
About a week after going up for preorder, shipments of the new Mac mini equipped with Apple Silicon chips are starting to arrive to customers. Having received his, YouTuber Brandon Geekabit has shared an initial teardown of the device.
Disassembling the M1 Mac mini is pretty much the same as tearing down previous iterations, and the major difference is the fact that the M1 board takes up much less space. The size discrepancy is even more apparent since the M1 Mac mini shares the same chassis as its Intel predecessor.
Although the M1 chip has performed incredibly well in early benchmarks, there are some trade offs with the new devices. In the Mac mini's case, Apple has cut the number of Thunderbolt ports in half and Gigabit Ethernet is no longer an upgrade option.
Additionally, because the RAM and SSD are part of the M1 system-on-a-chip, the Mac mini's memory is no longer user upgradeable.
The base tier Mac mini does start at $100 cheaper than the previous model. The variant with an M1 chip, 8GB of RAM, and 256GB of SSD storage starts at $679.