Google Stadia will come to mobile Safari with official support in coming weeks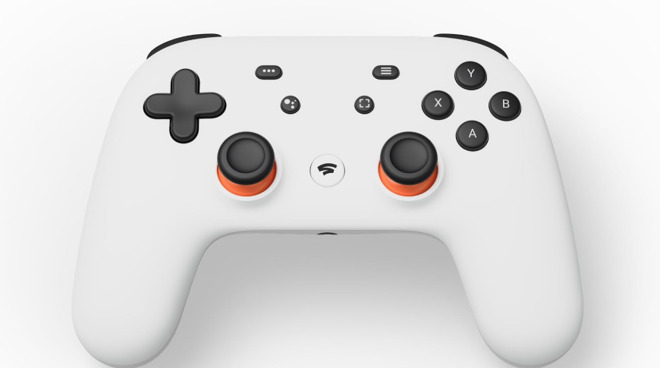 AppleInsider may earn an affiliate commission on purchases made through links on our site.
More than a year after launch, Google Stadia will come to iPhone and iPad by way of a web app built for mobile Safari.
Google's game streaming service launched in 2019 with a few dozen games and a controller that connected to the service over WiFi. The service has struggled to take off, but Google can boost adoption by bringing it to iOS.
Apple does not allow game streaming services to release apps on the App Store that can directly launch games. In order for game streaming services to work on iOS the company will have to submit each game to the App Store as a separate app.
Rather than go that route, Google has opted to use Safari to get Stadia onto iPhones and iPads. The service will run via a progressive web application that users can save to their home screen. When launched, the web app will open a dedicated Safari browser with Stadia running inside it.
Ars Technica reports that Google has apparently struggled to gain traction for its service. One example given is its reliance on a promotion for the service by giving users who pre-order "Cyberpunk 2077" on Stadia a free controller and Chromecast Ultra.
Nvidia released its service, GeForce Now, via mobile Safari on Thursday. Xbox is also planning on bringing its streaming service to iOS in the future.
The service allows users to stream games they purchase on Stadia, and a subscription includes some titles for free. Google says there are over 80 games on the service and expects to grow to 135 by the end of 2020. Stadia Pro is $10 per month and comes with 31 titles free to play right away.