Xbox Series X controller support coming to Apple platforms in future update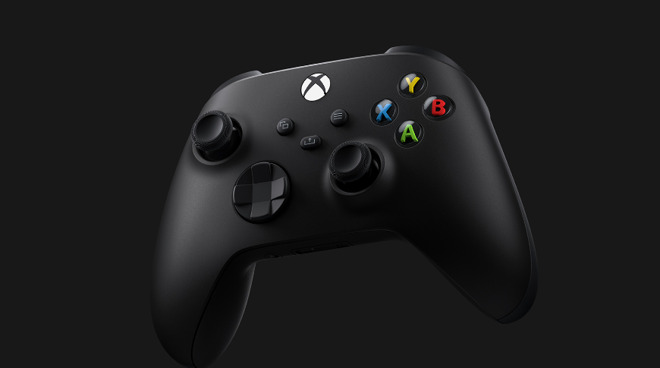 AppleInsider may earn an affiliate commission on purchases made through links on our site.
Apple says it is working with Microsoft to bring Xbox Series X controller compatibility to all of its platforms in a future update.
The Xbox Series X controller does not stray far from the previous generation's design aesthetic, but it does include important Bluetooth updates and button changes. The new controller has Bluetooth Low Energy built in alongside the Xbox wireless radio spec for a wide range of compatibility.
Xbox says it built the controller so it could be used across consoles, PCs, and phones since its xCloud service would enable play from anywhere. You can even connect the controller directly to your MacBook or iPad using the USB-C connector.
MacRumors first spotted the change in a support document, which sites the plans for future compatibility with the Xbox controller. This means you'll be able to connect the controller to any device running the latest iOS, iPadOS, macOS, or tvOS once compatibility is added.
Apple nor Sony have commented on future compatibility with the DualSense controller, the controller for the PS5. Reports suggested that iOS 14.3 included support for the Playstation 5 controller, but AppleInsider staff have not successfully paired the controller in any of the beta periods.
The next generation of consoles is here, and so are the controllers. Find out which console works best for the Apple user and decide what controller to get by reading our comparison here.